Pride celebrations were held together on the North & South Poles for the first time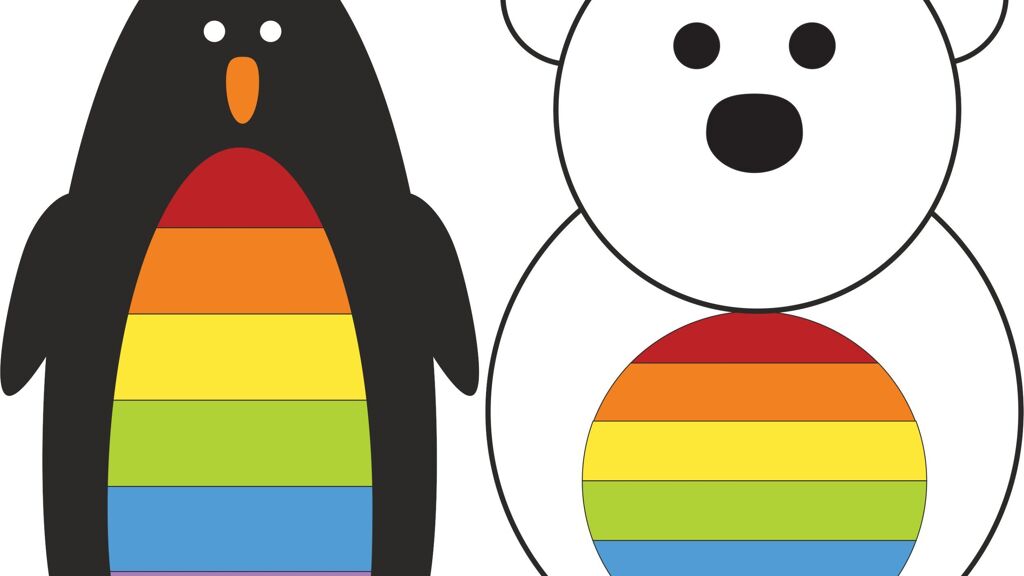 Two years after Pride officially reached all seven continents on the globe, the first-ever Polar Pride Day was celebrated last week. People working at both poles of the Earth recognized the landmark event simultaneously on November 18.
The announcement was made jointly by the governments of the British Antarctic Territory (BAT) and the Government of South Georgia & the South Sandwich Islands (SGSSI), which operate parts of Antartica, where the South Pole is located. Researchers in the Arctic joined in, too.
Related: Arctic Pride event banned due to Russian 'gay propaganda' law
The celebrations were part of recognizing the 200th anniversary of the 'discovery' of Antartica. They also were an extension of the International Day of LGBTQIA+ People in STEM celebrations, which is organized to promote out representation in science fields, such as arctic research.
Their website cites a 2015 study reflecting that one in three U.S. physicists have "been urged to stay in the closet to progress in their career," and that half of the transgender or gender non-conforming physicists were harassed in their own departments. They also cite evidence that gay and bisexual students are less likely to follow an academic career in STEM due to the stigma.
Polar Pride Day helps to combat that.
Rainbow flags were flown on both ends of the Earth, and a special pin was created – depicting a black penguin for the Antarctic and South Pole territories, and a white polar bear for the Arctic region.
"Representation matters," Canadian botanist Paul Sokoloff told Arctic Today, "Not only representation of queer folks in Arctic research and Antarctic research, but also general awareness that we're here — it's really cool."
"Polar Pride aims to celebrate and support the diversity of everyone involved in Polar affairs," the Secretariat of Antarctic Treaty said in a statement.
The Pride in Polar Research group helped raise awareness for the celebrations, as did the Inclusion in Northern Research team.
"This announcement feels like a huge step forward and a visible symbol of inclusion and support for the LGBTQI+ community," Secretariat researcher and Pride in Polar Research co-founder Dr. Huw Griffiths shared in a statement.
We have recovered from the excitment of #PolarPride Day! Over 8 million impressions was beyond anything we could have hoped for!
Thank you to everyone that took part.
We as individuals have a responsibility to actively promote inclusion through our daily words & actions. pic.twitter.com/kl5hkCp6BR

— Pride in Polar Research (@PridePolar) November 20, 2020
Using the hashtag #PolarPride, social media lit up with posts from people currently working and/or living in the polar regions, or their fans. For example, Polar Latitudes, a private Antarctic tourism company, even shared a photo from a 2019 tour with a group dressed and align to represent the Pride flag.
Over 8 million impressions were gathered on Twitter alone.
Sokoloff, a member of Inclusion in Northern Research, is grateful that he's "been very fortunate to be able to see how the spaces have changed even in my career."
Both South Georgia & Britain "are proud to offer same-sex marriages in [their] Territories and look forward to hosting the first same-sex marriages in these Territories in the future."
"This rainbow says everyone is welcome here – happy #PolarPride Day from Macquarie Island in the #subAntarctic.- Finn Taylor, Station Leader, Macquarie Island research station

Posted by antarctica.gov.au on Tuesday, November 17, 2020
Actual Story on LGBTQ Nation
Author: Juwan J. Holmes