Gay couple defiantly kisses on camera in historic first. The video has gone viral.
Author: Alex Bollinger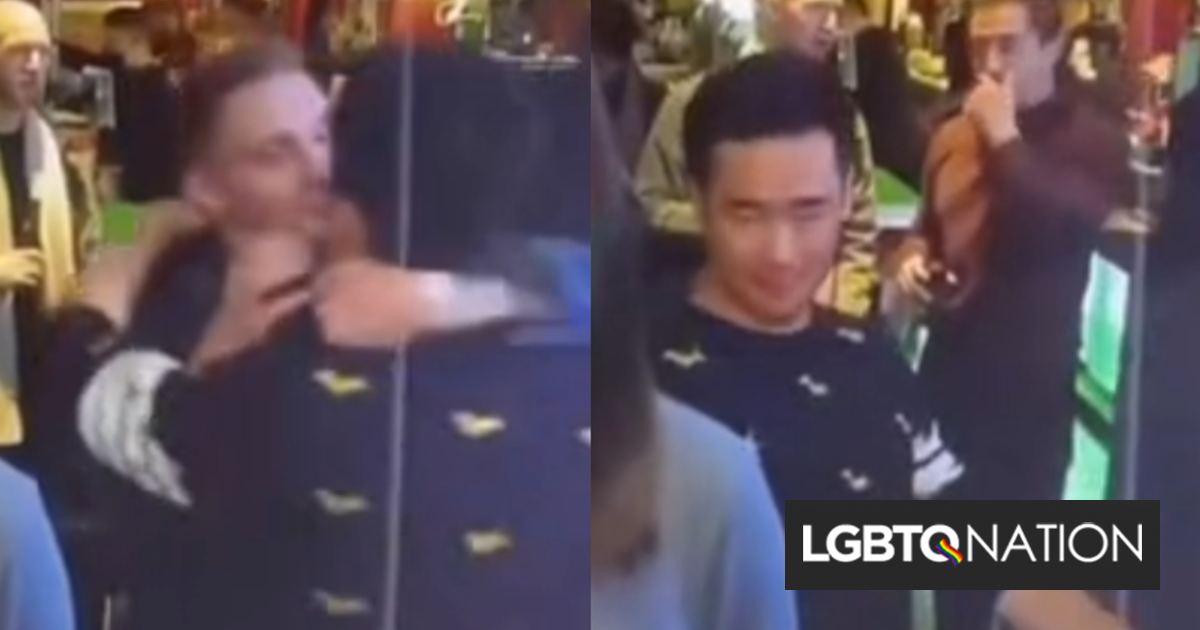 Two men made history in Singapore by becoming the first same-sex couple to kiss on television, and they did it fabulously.
Channel NewsAsia (CNA) is a 24-hour news channel in Singapore and a journalist was talking in a Beijing pub, covering the Winter Olympics.
Related: Singapore's Supreme Court says ban on homosexuality is necessary
That's when two men sashay behind her and kiss, photobombing the report with a dramatic embrace. One of the men starts to walk away after the kiss while the other looks right at the camera and smirks; he knows exactly what he did and he's not going to feel ashamed.
The clip has gone viral in Singapore because broadcasting laws ban the "promotion or glamorization of the homosexual lifestyle" on television and radio. Same-sex relationships between men are illegal in the country made up of people of many different faiths.
"This is actually an act of revolution," one TikTok user commented on the video.
The video has also gone viral on Weibo, a social media app popular in China.
"We don't know who this guy is, of course, so we don't know if he knew they were kissing for CNA specifically or just a camera in general. But the defiance of it, the joy that comes with being able to show off your partner and the confidence in getting to be yourself as well, the combination would have naturally spoken to a lot of queer people within the country as well," a representative of the LGBTQ group Kaleidoscope NTU told The Guardian.
The version of the broadcast available on CNA's website does not include the kiss.
Actual Story on LGBTQ Nation
Author: Alex Bollinger