School district requires teachers to out LGBTQ+ students to their parents. The state is suing.
Author: Greg Owen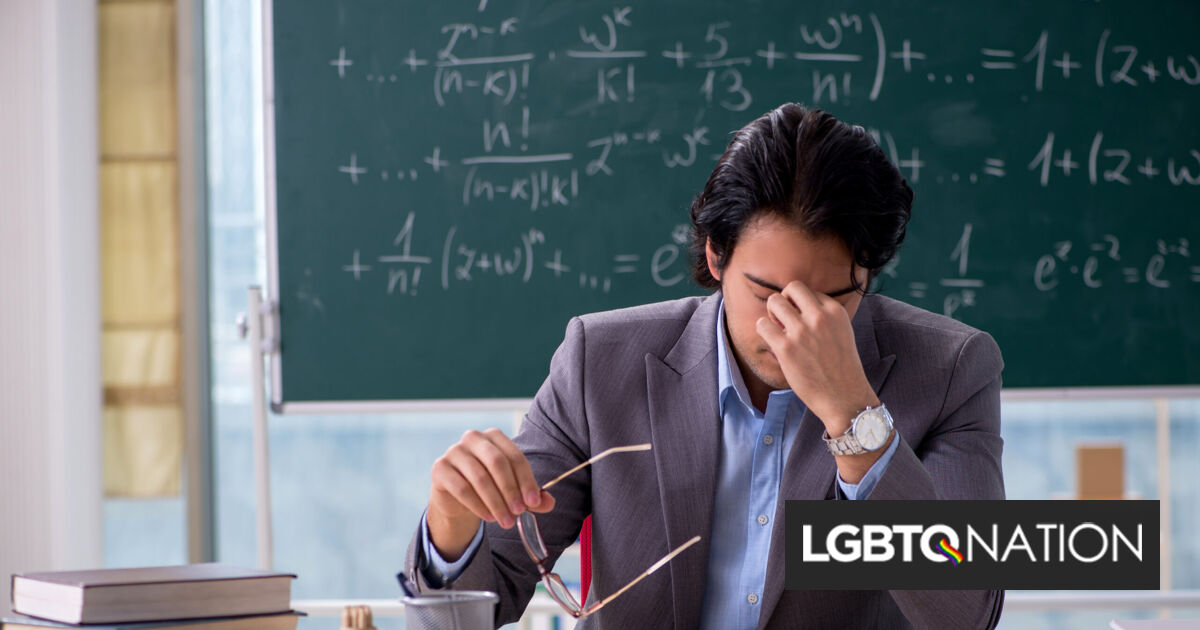 In Hanover Township in New Jersey, the Board of Education passed a policy Tuesday requiring school staff to notify parents of their children's sexual orientation, classifying it along with substance and alcohol use, firearms, and "unlawful activity" as a threat to students' well-being.
New Jersey's attorney general is suing.
The kindergarten through eighth-grade district serves about 1,300 students in Whippany and Cedar Knolls in Morris County.
"Enacting a policy that has teachers policing their schools to out LGBTQ+ students is a disconcerting return to tactics used to criminalize sexual orientation and gender identity," Jeanne LoCicero, legal director for the American Civil Liberties Union of New Jersey, told NJ.com. "It targets students based on their LGBTQ+ status and cannot stand."
"We will always stand up for the LGBTQ+ community here in New Jersey and look forward to presenting our arguments in court in this matter," AG Matthew J. Platkin said in a statement. He joined Sundeep Iyer, Director of the Division on Civil Rights, to file an emergency motion in Superior Court to enjoin the new policy.
"We are extremely proud of the contributions LGBTQ+ students make to our classrooms and our communities," Platkin added, "and we remain committed to protecting them from discrimination in our schools."
Platkin's complaint argues the board's policy violates the state's Law Against Discrimination because it requires parental notification for lesbian, gay, bisexual, transgender, or queer students but not for their peers.
The attorney general's office quotes from the new policy requiring all school staff to "immediately, fully and accurately inform a student's parent(s) whenever such staff member is made aware of, directly or indirectly, any facts or circumstances that may have a material impact on the student's physical and/or mental health, safety and/or social/emotional well-being," including a student's "sexuality," "sexual orientation," "transitioning," and "gender identity or expression."
In a statement, the Hanover Township board claimed the requirement doesn't target students based on a protected status. Under the Law Against Discrimination, sexual orientation and gender identity or expression are protected statuses.
The attorney general's complaint also argues that the policy would put students' safety and mental health put at risk, and that it goes against guidance from the New Jersey Department of Education, which protects students' confidentiality and privacy.
"The purpose of this policy is to involve the parents in the lives of their children," the board's attorney, Matthew Giacobbe, told the Daily Record. "They're participating and not having people other than themselves make judgment calls on their child."  
The board's statement added: "The Hanover Township Board of Education believes that parents need to be fully informed of all material issues that could impact their children so that they – as parents – can provide the proper care and support for their children."
Actual Story on LGBTQ Nation
Author: Greg Owen