Penguin Random House sues school district for effectively banning LGBTQ+ books
Author: Daniel Villarreal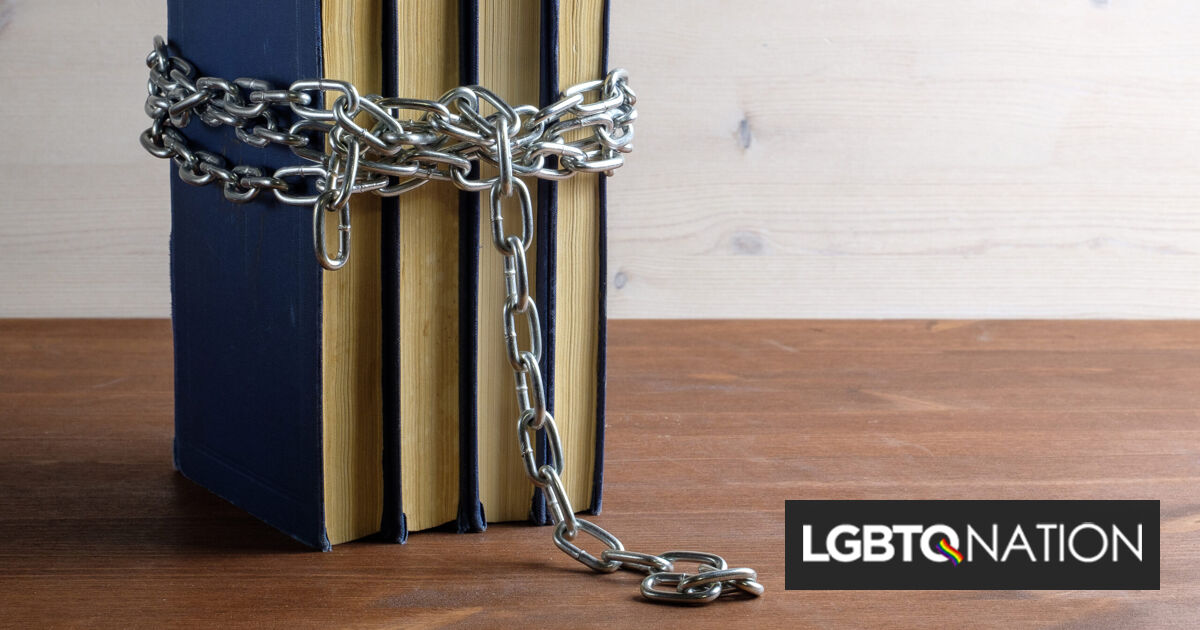 A Florida school district's ban on anti-LGBTQ+ books compelled book publisher Penguin Random House to file a lawsuit accusing the district of violating constitutional rights. The publisher sued alongside the free-speech organization PEN America, as well as authors and parents negatively affected by the ban.
The lawsuit accuses the Escambia County School District of Pensacola, Florida of violating the First Amendment rights of students, authors, and publishers by removing books from its libraries "based on ideological objections to their contents or disagreement with their messages or themes." The lawsuit says the district also violated the Fourteenth Amendment's Equal Protection Clause by "disproportionately" targeting titles by "non-white and LGBTQ+ authors as well as those exploring racial and queer identities.
The authors and titles listed in the lawsuit include the following: Sarah Brannen's children's book about same-sex marriage, Uncle Bobby's Wedding; George M. Johnson's Black gay childhood memoir, All Boys Aren't Blue; David Levithan's teen romance novel, Two Boys Kissing; Kyle Lukoff's trans children's book, When Aiden Became a Brother; and Lukoff's middle-grade trans novel, Too Bright to See.
These books were among roughly 100 titles challenged by Vicki Baggett, a language arts teacher in the district's Northview High School. Baggett's list of complaints took some language directly from Book Looks, a website that lists book content that the website's owner finds objectionable. The website was founded by a member of Moms for Liberty, an anti-LGBTQ+ "parents' rights" group that thinks LGBTQ+ students should be forcibly isolated from other pupils.
The lawsuit says the district has "repeatedly" ignored its own policies for reviewing and removing books, often siding with Baggett and others who expressed "openly discriminatory" views. Even though the district's five-member board voted to keep the above titles available, but the district pulled them anyway, pledging to review their content but offering no timeline for doing so.
"This disregard for professional guidance underscores that the agendas underlying the removals are ideological and political, not pedagogical," the lawsuit states.
"The clear agenda behind the campaign to remove the books is to categorically remove all discussion of racial discrimination or LGBTQ issues from public school libraries," the lawsuit adds. "Government action may not be premised on such discriminatory motivations."
The plaintiffs also include two parents of children currently attending elementary school who want their children to have access to these books and others like them. The parents say they want to expose their children to different viewpoints and experiences so they'll be better prepared to engage with a wide range of people.
The lawsuit seeks an injunction against the books' removals (making them available to students again) and also compensatory damages.
Penguin Random House CEO Nihar Malaviya said in a statement, "Books have the capacity to change lives for the better, and students in particular deserve equitable access to a wide range of perspectives. Censorship, in the form of book bans like those enacted by Escambia County, are a direct threat to democracy and our constitutional rights."
About one-third of the 1,586 books banned from schools nationwide have LGBTQ+ themes and characters, according to a report from the free-speech organization PEN America.
The bans have largely come from Republican politicians, conservative school boards, and so-called "parents' rights" groups that have opposed such content as "woke indoctrination" that's "inappropriate" for school children. In 98 percent of cases, the school districts didn't follow First Amendment protections to ensure that government officials don't ban or punish free speech, PEN America reported.
Actual Story on LGBTQ Nation
Author: Daniel Villarreal