Walgreens pharmacist refused to give a trans man his HRT meds
Author: John Russell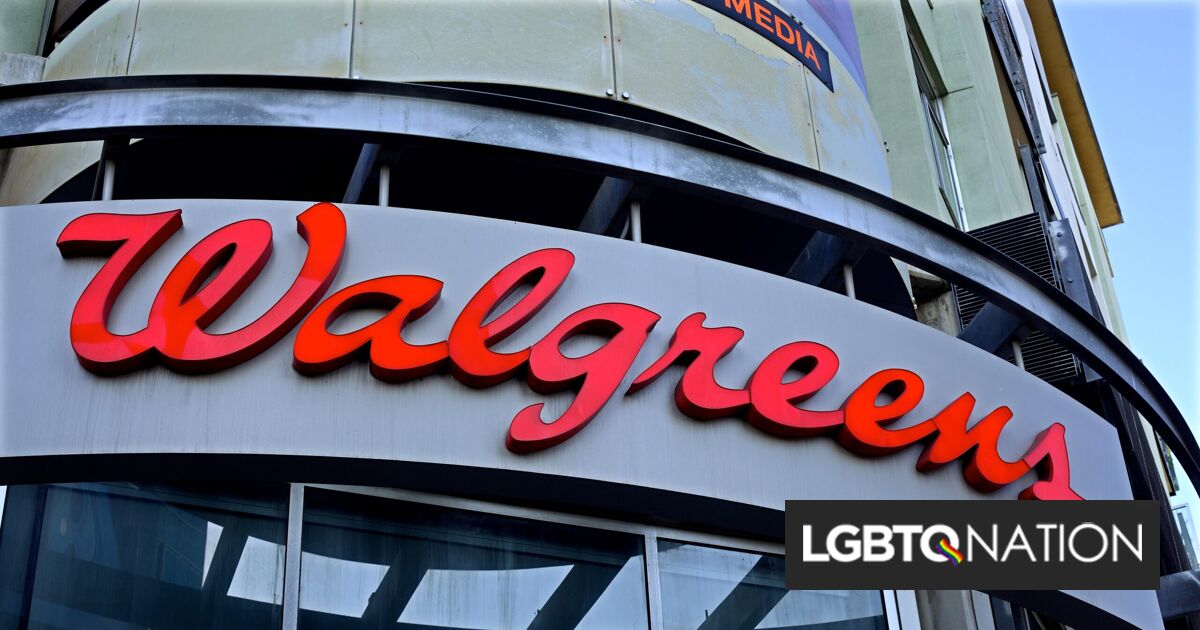 A transgender man says that a pharmacist at his local Walgreens refused to give him his hormone replacement therapy (HRT) medication because of "religious beliefs."
Earlier this week, Roscoe Rike took to Reddit to share his infuriating experience, including a video of his interaction with the employee at an Oakland, California Walgreens location in a a now-deleted post.
Rike told local news station KRON4 that he has been going to the same store for nearly a decade, and has picked up his HRT prescription there for the past three years without issue. On the day in question, however, Rike says an unfamiliar pharmacist asked him what his prescription was for.
"I told him I was pretty sure that it wasn't any of his business," Rike told KRON.
Rike said that the pharmacist then told him that he couldn't fill the prescription "due to his religious beliefs."
Rike then began filming a video which he later posted to Reddit.
"So right now you're telling me that you're going to deny me my medication because of your personal religion. You're not my f**king doctor," Rike says in the video. "So you think you know better than my doctor, that's what's going on?"
The pharmacist responds that he needs to know Rike's diagnosis.
"Why? That's none of your f**king business," Rike replies. "I'm gonna let you know right now that I'm gonna be reporting this, by the way."
After Rike asks for the pharmacist's name and accuses him of discrimination, the pharmacist can be heard telling Rike to come back after noon to pick up his prescription. Rike insists that he wants his medication "now."
"Always the religious people who have the most f**king hate in their hearts. You're disgusting," Rike says before the video ends.
Rike told KRON that he lost his temper and demanded to speak to a manager, who then gave him his prescription. "The manager who arrived apologized profusely, as did a few of the other workers," Rike said.
A spokesperson for Walgreens told KRON that the company would "review the matter."
"Our policies are designed to ensure we meet the needs of our patients and customers, while respecting the religious and moral beliefs of our team members," Walgreens said in a statement. "In an instance where a team member has a religious or moral conviction that prevents them from meeting a customer's need, we require the team member to refer the customer to another employee or manager on duty who can complete the transaction. These instances, however, are very rare."
This isn't the first time Walgreens has made headlines for one of its employees refusing to provide service to a customer on religious grounds. Last year, a woman reported that an employee at a Wisconsin store refused to sell her condoms, citing her "faith."
And Walgreens isn't the only chain where these sorts of incidents have occurred. In 2018, a pharmacist at an Arizona CVS refused to fill a transgender woman's HRT prescription. And earlier this month, a transgender woman in Florida said that her local Publix pharmacy refused to refill her prescription for gender-affirming medication while they evaluated the implications of a new state law banning gender-affirming healthcare for people under the age of 18.
Another Florida law signed by Republican Gov. Ron DeSantis in May allows healthcare providers or payers to deny service based on "a conscience-based objection," including any ethical, moral, or religious beliefs. Advocates worry it will be used to deny LGBTQ+ people gender-affirming care, HIV-prevention medication, and other essential and life-saving care. According to the Movement Advancement Project, eight other states, including South Carolina, Tennessee, and Alabama, have passed similar "religious exemption" laws that permit medical professionals to decline service to LGBTQ+ clients.
Rike said he has contacted the Transgender Law Center and plans to file a formal complaint about the incident in Oakland with Walgreens' corporate office.
"My main concern is making sure I do everything I can to keep this guy from doing what he did to me, to anyone else," Rike wrote on Reddit, according to The New Civil Rights Movement. "That comes first. If I can get a settlement out of it, great! But it's not my priority. I just want peace for myself and other trans people trying to live their lives."
Actual Story on LGBTQ Nation
Author: John Russell