Trump shared a disturbing AI video of gay CNN anchor Anderson Cooper
Author: Daniel Villarreal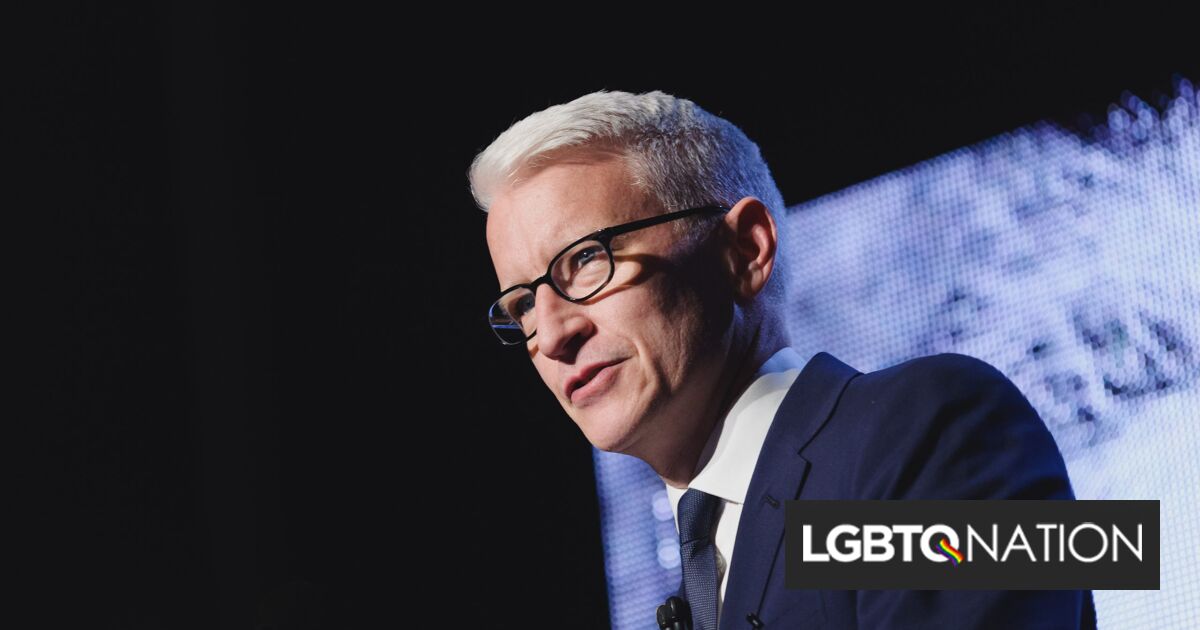 Twice-impeached Republican presidential candidate Donald Trump shared an AI-generated "deepfake" video of gay CNN anchor Anderson Cooper reacting to Trump's appearance at a recent Town Hall event. While the nine-second video delivers Trump's usual brand of banal, crude self-aggrandizement, it also signals his willingness to share faked video content as part of his 2024 election campaign.
The video, which shows Anderson speaking immediately after Trump's May 11 CNN Town Hall, has the anchor saying, "That was President Donald J. Trump ripping us a new ass**le here on CNN's live presidential town hall. Thank you for watching. Have a good night."
Of course, Cooper didn't actually say that, but there is so much video and audio footage of him online that an AI program can easily generate footage that looks and sounds like him. Similar deepfake videos are often made of famous celebrities who have appeared in numerous films or TV clips.
The video, which Trump posted May 19, is obviously meant to be a joke and a dig at CNN, especially since numerous commenters noted how Trump bulldozed the Town Hall's moderator Kaitlan Collins, repeating lies about the 2020 election and defaming his sexual abuse accuser E. Jean Carroll, much to the seeming delight of the audience.
However, the video also raises serious concerns about Trump's and other people's willingness to disseminate fake, AI-generated audio of other famous people as part of the upcoming presidential campaign. The technology will likely be used to make other obviously fake and "humorous" videos like this. But candidates and foreign agents could also use the technology to sway voters with high-quality deepfakes that seem very real.
In a May report, the Brookings Institute wrote that the widespread availability of AI software will make it easy for anyone to quickly generate a deepfake video that could go viral. "Since the 2024 presidential election may come down to tens of thousands of voters in a few states, anything that can nudge people in one direction or another could end up being decisive," the institute wrote.
After the town hall, Cooper responded to criticism that CNN gave Donald Trump a platform to tell lies, use racist language, and belittle a woman he sexually assaulted by telling non-Republican viewers, "Do you think staying in your silo and only listening to people you agree with is going to make that person go away?"
Actual Story on LGBTQ Nation
Author: Daniel Villarreal