Trans boxer Patricio Manuel: World Boxing is "dehumanizing" trans people with potential new policy
Author: Daniel Villarreal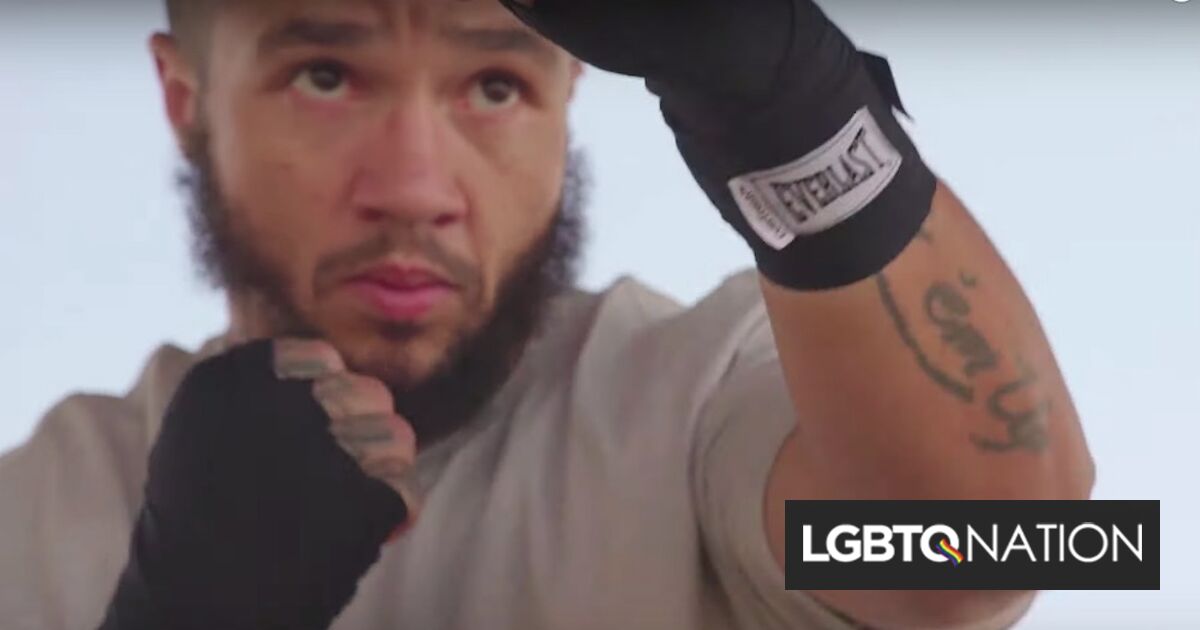 Patricio Manuel, the first out transgender boxer ever to compete in and win a U.S. professional bout, has criticized the World Boxing Council's (WBC) recent proposal to create separate divisions for transgender competitors.
The WBC banned trans boxers from fighting against cisgender opponents in August 2022. But the organization's president Mauricio Sulaiman announced the council's intention to create separate divisions solely for trans men and trans women in a late December 2022 interview with The Telegraph. He said the WBC would first issue a call to determine fighter interest and then proceed with organizing the new divisions' rules and events.
"What we want to do is create a transgender boxing program," Sulaiman said. "Not necessarily a belt, or a championship. Simply a competition, so they can be included in boxing and not excluded." In the interview, he also misgendered trans athletes, stating, "In boxing, a man fighting a woman must never be accepted, regardless of gender change."
Manuel criticized Sulaiman's comments in a January 8 Instagram post, writing, "Disappointment is an understatement. The WBC is inherently dehumanizing transgender people by implying that trans men aren't men and trans women aren't women."
"I hope the WBC will use its power to become an advocate for true transgender inclusion in the sport," he added. "I also hope they will reconsider their policy around transgender boxers after properly consulting with experts who are truly knowledgeable about transgender athletes."
He called this moment "an opportunity for the WBC and its leaders to better embody their own values against bullying and discrimination." He also expressed hope that the WBC will help develop more opportunities for amateur boxers to compete seriously at the professional level.
Manuel pointed out that the International Olympic Committee (IOC) and USA Boxing, the national governing body for Olympic-style boxing, both sanctioned trans boxers to fight cisgender competitors of the same sex.
But while the WBC is just one of the four major world title-sanctioning bodies in boxing, the three others — the World Boxing Association (WBA), the International Boxing Federation (IBF), and the World Boxing Organization (WBO) — have seemingly not developed policies governing trans participation, preferring to allow local and national governing bodies to make those decisions, Outsports reported.
Both the IOC and USA Boxing require trans boxers to have completed gender-affirming surgeries two years before any competition and to stay within pre-defined limits of testosterone hormone in their blood. While the IOC once allowed trans competitors in every sport, the committee decided in November 2021 to leave the decision up to each sport's internationally recognized governing body.
Manuel's criticism comes amid other sports governing bodies figuring out their own trans policies.
Last June, the International Rugby League (IRL) announced a temporary ban on trans women from women's matches as it conducts research and finalizes its inclusion policy. Shortly before the IRL's announcement, FIFA and World Athletics — the international governing body for track and field events — and World Aquatics (previously FINA) all announced bans on trans athletes from women's events.
That same month, the German Football Association — Deutscher Fußball-Bund e.V. (DFB) — announced rules allowing trans, intersex, and non-binary players to decide whether to play on men's or women's soccer teams. The following month, British Triathlon announced its plan to force trans women and non-binary athletes to compete in an "open" category alongside cis men.
In the U.S., Republicans nationwide have authored numerous state bills that would ban trans women from competing on girls' and women's teams. Despite this, 176 female pro athletes signed onto a court amicus brief in support of trans women being allowed to play on sports teams as their lived gender.
"Every young person, and especially youth who are transgender, or intersex, should be able to participate fully in sport alongside their peers and gain the benefits that sports participation brings," the brief stated.
Actual Story on LGBTQ Nation
Author: Daniel Villarreal