A trans woman founded a group to help trans people leave the U.S. due to rising hate
Author: Daniel Villarreal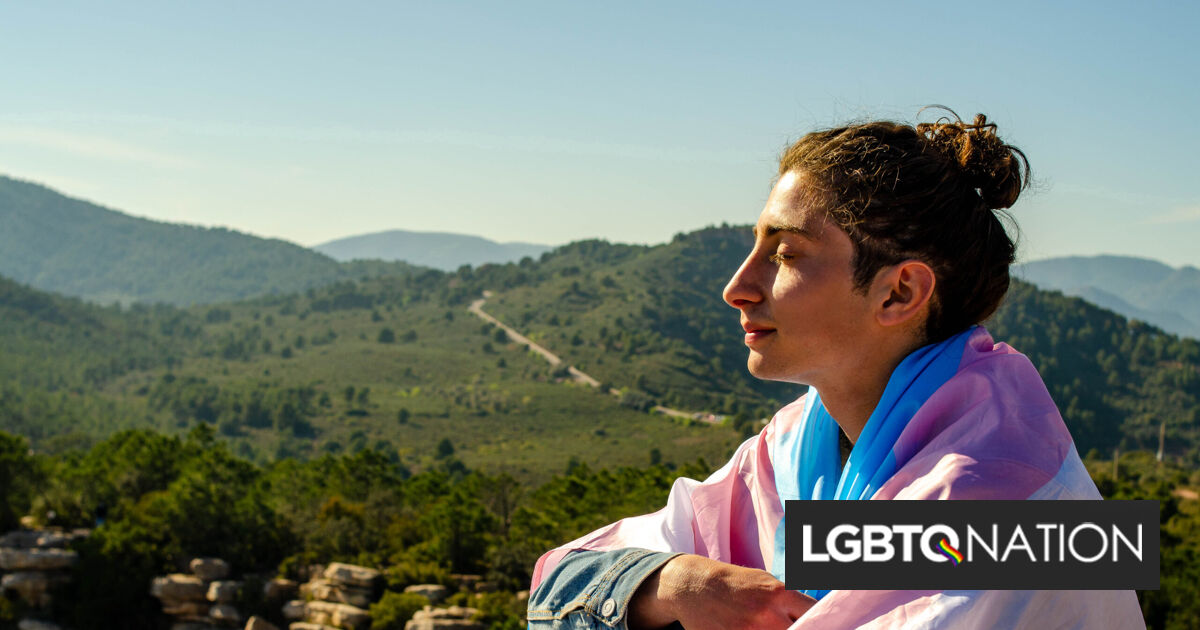 In response to the flood of anti-trans legislation and anti-LGBTQ+ hatred in the U.S., a transgender woman has founded TRANSport, an organization helping trans people flee the country.
Rynn Azerial Willgohs, a 50-year-old transgender woman, began researching ways to leave the country after two events took place.
First, in March 2021, a man nearly strangled her to death in a public restroom while she was traveling across the state for work — she hasn't felt safe in public ever since. "There's like 30 states right now I wouldn't even drive through," Willgohs, a North Dakota resident, told VICE News.
Then, in June 2022, the U.S. Supreme Court overturned the right to legal abortion. In his concurring opinion, Justice Clarence Thomas suggested that the court should possibly overturn its past decisions legalizing same-sex marriage, guaranteeing contraception access, and invalidating anti-sodomy laws.
When associates of hers began asking about the likelihood of LGBTQ+ rights being rolled back in the U.S., Willgohs started researching the United Nations (UN) High Commissioner for Refugees' guidelines on refugee status based on sexual and gender orientation. She has since begun researching LGBTQ+ organizations in Europe to better understand options for queer relocation.
In 2022, Republicans nationwide introduced over 170 anti-trans bills and over 300 anti-LGBTQ+ bills in state legislatures. In 2023,  nine states are already planning to introduce legislation to block transgender youth from seeking gender-affirming care, The Hill reports. If that legislation becomes law, gender-affirming healthcare for young people will be inaccessible in nearly one-fifth of all states.
On top of that, right-wing conservatives have increasingly demonized LGBTQ+ people, allies, and drag performers for "grooming" children for sexual abuse, claiming they subject kids to "gender confusion" and "genital mutilation" (even though gender-affirming surgeries aren't conducted on minors). The hate speech has led to an increase in hate-motivated attacks, including the recent deadly shooting at the LGBTQ+ bar Club Q in Colorado Springs.
In 2021, there were 1,132 hate crimes based on sexual orientation and 266 based on gender identity, according to FBI data. The latter number represented a 40 percent increase since 2019. Trans people, especially non-white trans people, are more likely than cisgender individuals to face physical and sexual violence, according to the Human Rights Campaign.
"All you need to do is look at the news and see how bad it's going to get in the country," Willgohs told VICE. "We're accused of being pedophiles and of grooming children. We're being accused of being a social contagion that makes every child think they are in the queer community. That's the farthest from the truth."
She started TRANSport as a Facebook group, but the group received non-profit status in November 2022, allowing it to accept donations. TRANSport has since been contacted by at least 30 individuals looking for assistance. Willgohs says the organization's application process probably won't open until near the end of February, and even then, it'll primarily serve trans people in North Dakota, South Dakota, and Minnesota. But she hopes other organizations like hers will emerge in other states.
Willgohs herself is considering relocating to Iceland, a country she's visited where she felt her trans identity was a "non-issue." However, it's unclear to her if other countries' laws even allow U.S. citizens to claim asylum for anti-trans persecution.
The UN guidelines on LGBTQ+ asylum state that persecution "can be considered to involve serious human rights violations, including a threat to life or freedom as well as other kinds of serious harm" including physical, psychological, and sexual violence. To qualify for asylum, a person doesn't need to prove that they've already been harmed by anti-LGBTQ+ violence.
But European Union statistics on LGBTQ+ refugees are spotty, making it difficult to know whether other UN-member countries are actually accepting queer asylum seekers as required by UN guidelines.
"European cases, when it comes to trans cases, are generally very strict… asylum is really a high-bar process," human rights researcher Nora Noralla told VICE. "It's not hard for [Americans] to come to Europe… If any trans Americans want to come they have a lot of options. They don't need to apply for asylum."
"It's still a first world country and strongest economy in the world. You still have rule of law, you still have human rights mechanisms," Noralla continued.
"To apply for asylum you need to prove that the entire country isn't safe for you. You need to prove this is a federal policy."
In September, California Gov. Gavin Newsom (D) signed a law making California a sanctuary for trans kids and their families seeking relief from transphobic laws. But while some families from red states like Texas are fleeing for friendlier states, such states are only sanctuaries for those who can afford to relocate.
In the meantime, Willgohs said she hopes her organization can help support some people through their transitions by teaching them how to legally change their names and gender markers on official government IDs. Other state organizations also provide such assistance to trans people, but the associated costs and paperwork can prevent many trans people from ever officially changing their documents, something that can leave them subject to harassment and discrimination.
Actual Story on LGBTQ Nation
Author: Daniel Villarreal