The Biden administration is planning to push for allowing gender-neutral markers on federal IDs
Author: Juwan J. Holmes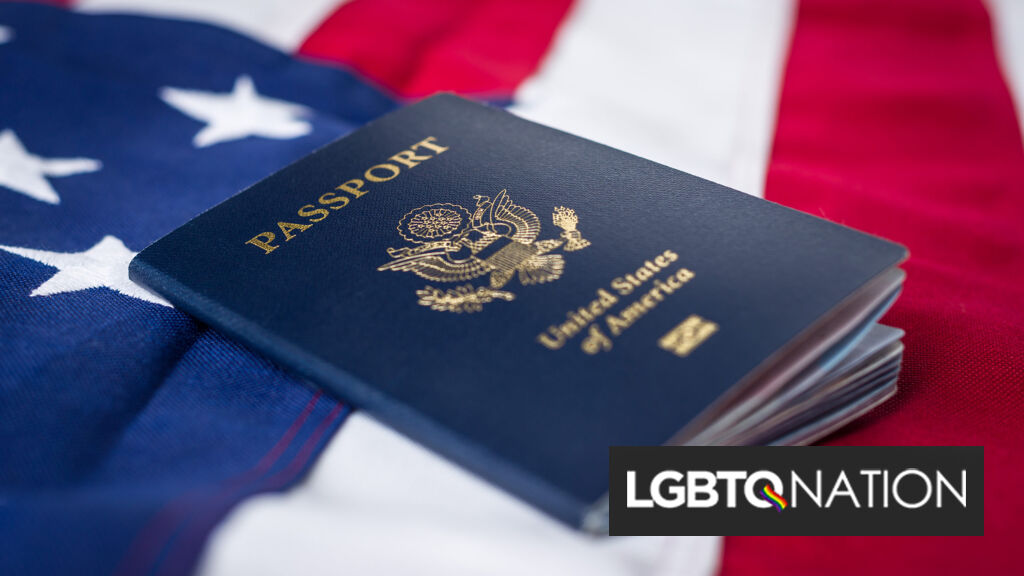 The Biden administration has reportedly been in talks with the American Civil Liberties Union (ACLU) about undertaking a plan that will allow agencies of the United States government to allow an "X" option as a gender marker on federal-issued documents.
That would mean transgender, non-binary and intersex Americans could get a gender-neutral mark on U.S. passports, Social Security cards, and other forms of identification issued on the federal level.
Related: Netherlands plans to remove gender from ID cards entirely

The 19th reports that President Joe Biden is planning to take "executive action" in the near future, although the White House did not outline a timeline. Actions necessary beyond an executive order were not immediately detailed.
White House Senior Associate Communications Director Matt Hill issued a statement to The 19th reporter Kate Sosin albeit affirming that the administration hopes to make this step soon.
"President Biden remains committed to advancing state and federal efforts that allow transgender and non-binary Americans to update their identification documents to accurately reflect their gender identity, especially as transgender and non-binary people continue to face harassment or are denied access to services because their identifications documents don't affirm their identity," Hill, who is gay, said on behalf of the administration.
Strategists at the ACLU are hoping that the administration will start with the plan within the administration's first 100 days, but 30 days into Biden's presidency so far, it may not happen as fast. They also hope that federal rules requiring gender will be limited or made optional except where necessary, and that a self-declaration will be enough for someone to change their gender, as opposed to medical or evidentiary documentation.
"It cuts across so many areas of discrimination against trans people, whether we're talking about being respected in school, safety, employment, housing," the ACLU's Arli Christian said.
An ACLU petition demanding "access to accurate IDs now" currently has over 33,000 signatures. "With one stroke of the pen, President Biden can issue this order to provide a common-sense solution to access accurate IDs, and send a critical message to transgender people across the country: Our government sees you as exactly who you say you are, and wants you to be supported and included in this country," the petition reads.
Non-cisgender people have struggled to receive documents accurately representing them, even with recent advances and several states allowing changes in gender identification. Courts have ordered the State Department to issue Dana Zzyym, an intersex Navy veteran, a passport accurately representing their identity. Zzyym still has not received one.
The U.S. Department of State initially said they could either list Zzyym's gender as "female" or as "male" if a doctor issued a letter confirming Zzyym's "new gender," but not anything else.
As of 2019, at least 10 other countries offer gender-neutral passports.
"Five years is far too long to keep any person from access to an accurate U.S. passport," Zzyym's legal representative Paul Castillo of Lambda Legal stated. "We call on the State Department to promptly reconsider their decision and update their gender marker policy so it truly reflects the fabric of America."
The Biden campaign said in its policy to advance LGBTQ equality that as president, Joe Biden would "affirm one's gender marker and expand access to accurate identification documents" as President.
"Transgender and non-binary people without identification documents that accurately reflect their gender identity are often exposed to harassment and violence and denied employment, housing, critical public benefits, and even the right to vote," the Biden website reads. "The Obama-Biden State Department led the way by updating its gender change policies for passports. As President, Biden will build on this action to ensure all transgender individuals have access to identification documents that accurately reflect their gender identity.
"Biden believes every transgender or non-binary person should have the option of changing their gender marker to 'M', 'F', or 'X' on government identifications, passports, and other documentation. He will support state and federal efforts to allow for this accurate representation."
Since a lot of people are asking- advocates are pressing for gender markers to be removed altogether.

Passports, however, have to meet international standards that the U.S. can't control & gender collection is sometimes used to allocate services (in the article)❤️👇🏻 https://t.co/wBgDaLdrtc

— Kate Sosin (@shoeleatherkate) February 19, 2021
This is huge news for trans, nonbinary, and intersex people alike. Currently 19 states allow residents to acquire ID with an 'X' gender marker, but those IDs don't match federal documents like passports. And online systems, forms, and applications still need to catch up. https://t.co/etM9e8tWPr

— Mary Emily O'Hara (@MaryEmilyOHara) February 19, 2021
Adding the "X" gender marker as an option is far past due. Everyone deserves to have their federal documents align with who they are.

Let's make it happen. https://t.co/KZhADbIWKN

— Stonewall Democrats (@stonewalldemsco) February 21, 2021
Actual Story on LGBTQ Nation
Author: Juwan J. Holmes