Conservative Catholics are now claiming that Joe Biden is "too obsessed" with LGBTQ people
Author: Juwan J. Holmes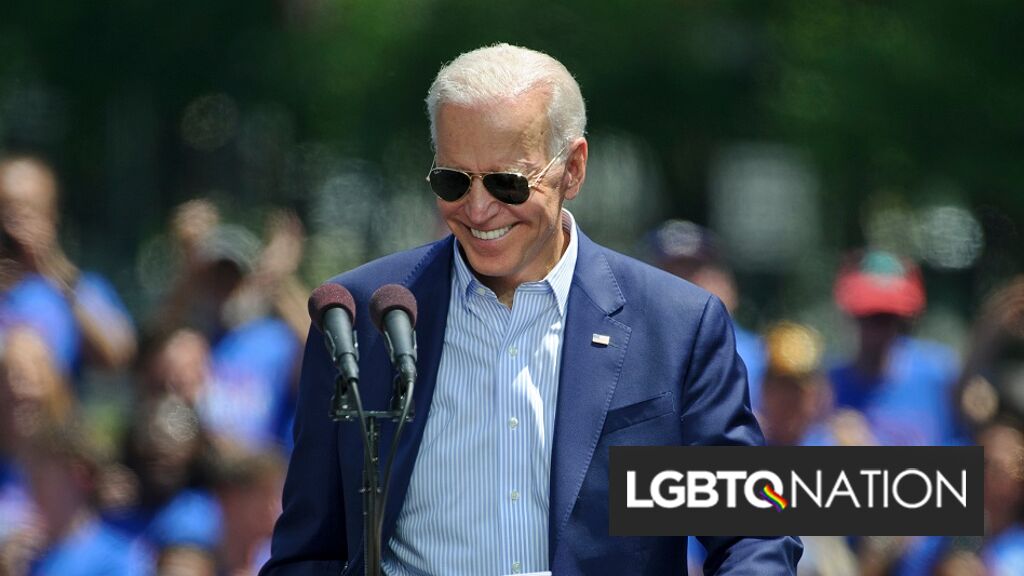 So far, some of the biggest critics of Joe Biden's administration turn out to be Catholics who are not happy with the new President's commitment to LGBTQ rights. As the United States Conference of Catholic Bishops meets this week, Catholic Church leaders are looking to reduce the friction between the group and only the second Catholic President in American history.
Others, however, are not trying to mend such a relationship. In press releases this week, the Catholic League complained that the new President has an "obsession" with LGBTQ people and prefers them to Christian people.
Related: Unhinged pastor demands Biden take a gay man "as his second wife" to "practice what he's preaching"
Although their board member L. Brent Bozell's son was arrested as one of the people who stormed the U.S. Capitol during the January 6 riots, they're more concerned with Biden's supposed engagement "in ideological imperialism, shoving our twisted ideas of sexuality" on religious groups and other countries.
"President Biden used his first day in office to discuss human rights. However, he did not speak to this issue in a broad manner; rather, he limited his discussion to the rights of homosexuals and transgender persons. This tells us a great deal about his priorities," the statement from CEO Bill Donohue on behalf of the 11,000-member conservative non-profit read.
"In contrast to Biden's obsession with the rights of sexual minorities is his total disinterest in the rights of Christians," they wrote. "Why are the rights of LGBT people given preferential treatment over Christians and other people of faith? Catholics, evangelicals, Mormons, Muslims and observant Jews would love to know."
The Biden administration has relaunched the Office of Faith-based and Neighborhood Partnerships, which was started in the George W. Bush administration but dropped once Donald Trump came into office.
Still, that's not satisfactory to the Catholic League, among others, and Donohue specifically criticized Biden's appointee to the post, Melissa Rogers, who held it under the Obama administration as well.
Donohue claimed that Biden "could not have chosen a more seasoned secularist to steer these faith-based entities" by selecting Rogers, a Baptist. They specifically derail her for their presumption that she wouldn't protect their view of religious freedom because she's not openly anti-LGBTQ.
"What makes Rogers special," the league claims, is "she sides with the homosexual agenda against people of faith."
After Biden released a statement in support of the proposed Equality Act, the Catholic League also stated that "he collision course with the bishops has reached its destination. Biden has formally triggered the crash."
The League has specifically derided Biden since as early as 2008, but they're not the only ones taking issue with the President.
After three months, a working group between the Biden team and the Catholic Bishops Conference disbanded this week, claiming publicly its work is complete.
However, the group caused controversy when one member claimed that "the Church's evangelical credibility was at stake" and Biden's election not only hurt the Catholic Church, but set "this unprecedented challenge to the Church's sacramental and moral coherence."
Members of the conference claim there needs to be "Eucharist coherence" and want Biden's pro-LGBTQ and pro-choice agenda outright condemned by the Church leaders. Denying Biden communion has even been suggested, much to Catholic outrage.
Actual Story on LGBTQ Nation
Author: Juwan J. Holmes