Spain's parliament passes bill allowing trans children to legally change their gender
Author: Daniel Villarreal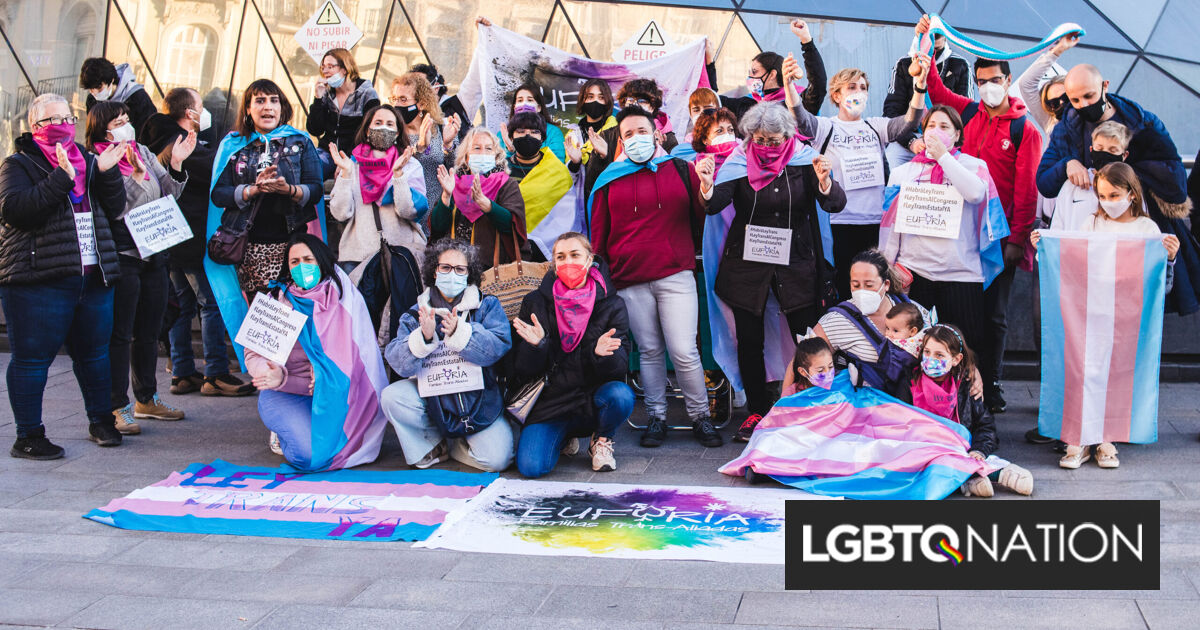 Spain's parliament recently passed a bill that makes it easier for people to change their legal gender.
The bill allows people older than 16 to legally change their gender without medical supervision or a judge's approval. It removes the previous requirements that applicants provide a doctor's diagnosis of gender dysphoria and additional proof that they have lived as their gender identity and undergone hormone treatment for the past two years.
The bill requires minors below the age of 13 to still get a judge's authorization before legally changing their gender. Minors below the age of 16 will still need parental or legal guardian approval before being allowed to change their gender.
The bill also bans conversion therapy, promotes LGBTQ+ anti-discrimination protections, and calls for additional efforts to improve trans women's lives.
It passed the parliament in a 188-150 vote and is now headed to the country's Senate where it's expected to pass.
While the bill was sponsored by the far-left Unidas Podemos (United We Can) party, Conservative party members said they worried that the bill would give legal cover for trans individuals who wanted to assault cisgender women in bathrooms and other facilities.
However, Spain's Equality Minister Irene Montero threw water on these worries, saying, "No man needs to impersonate women to rape women, to sexually assault women. Trans people do not put us (cis) women at risk."
"It is wage inequality, women's care burden, and sexist male aggressors that put as at risk," she added.
🏳️‍⚧️ "Trans people do not put us cis women at risk."

🇪🇸 Spain's equality minister, @IreneMontero, defended the government's self-ID bill, after a far-right Vox party MP questioned the consequences for women-only spaces. pic.twitter.com/l8rzF8X7So

— Openly 🏳️‍🌈 (@Openly) November 3, 2022
During the parliament's vote, dozens of trans rights activists gathered in front of the building to listen to the debate on their phones, the Edge Media Network reported. Other trans activists viewed the legislative session from the parliament's public gallery.
After the law passed, activists outside cheered and hugged each other while some burned blue, white, and pink smoke flares, mimicking the colors of the transgender movement, Reuters reported.
"We are making progress on rights as a country," Montero said during the pre-vote debate. "We want all LGBTI people to be able to be themselves, without closets."
Spain began allowing trans people to change their gender identity on official documents starting in 2006, but first required proof of gender-affirming surgeries. In July 2019, Spain's Constitutional Court ruled that it was unconstitutional to prevent people under the age of 18 from changing their legal gender.
Actual Story on LGBTQ Nation
Author: Daniel Villarreal