Republican asks for a moment of silence for Rush Limbaugh during LGBTQ Equality Act debate
Author: Alex Bollinger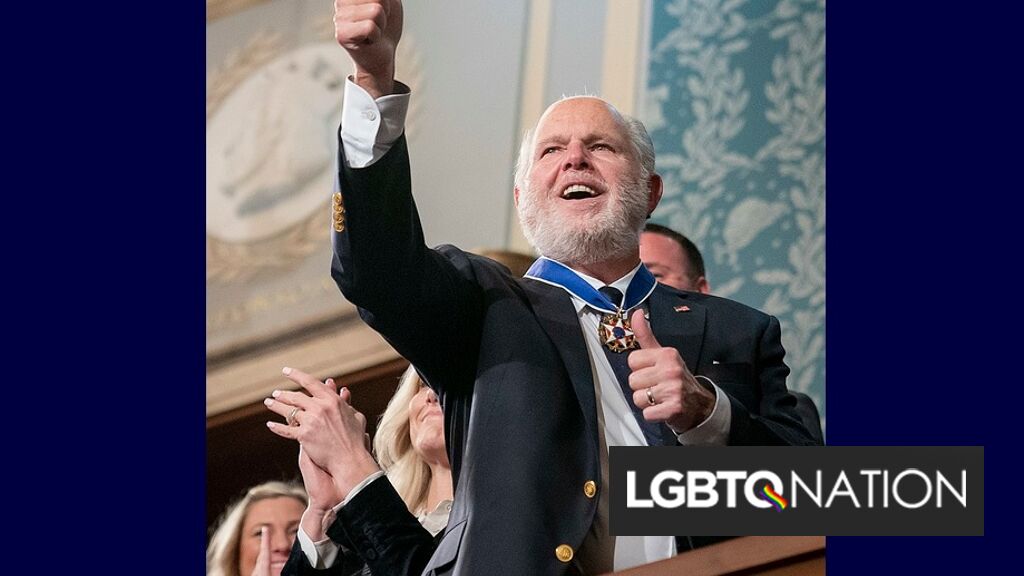 A Republican member of Congress asked the House of Representatives to take a moment of silence for the late and extremely anti-LGBTQ radio shock jock Rush Limbaugh during the debate on the Equality Act, a landmark bill that would ban discrimination on the basis of sexual orientation and gender identity.
Limbaugh was well-known for his bias against LGBTQ people, including running a regular "AIDS Update" segment on his show in 1989 and 1990 that was described as "celebratory moments when another AIDS victim died." Even after he stopped doing the segment, he spent decades attacking LGBTQ people with taunts and homophobic insults, even obsessing over Chasten and Pete Buttigieg kissing in public just last year.
Related: Rush Limbaugh celebrated the deaths of gay men from AIDS on his radio show
"My request is to allow a 30-second moment of silence for the passing of Rush Limbaugh, one of the greatest radio hosts ever and make that as a formal request," said Rep. Ralph Norman (R-SC) during the debate on the Equality Act.
His request was rejected.
Limbaugh also passed away over a week ago, so it's strange for Rep. Norman to make this request now, during the debate on the Equality Act, unless he's trying to make a point.
Earlier today, Rep. Marjorie Taylor Greene (R-GA) asked for a roll call vote on a motion to adjourn, which would have closed the House for business today instead of allowing the debate on the Equality Act to go forward. The full vote can take over an hour to happen and requires members of Congress to interrupt their actual work to go vote to keep Congress open for the day; it's the second day in a row that Rep. Greene has pulled this particular shenanigan.
That motion to adjourn failed as well.
Actual Story on LGBTQ Nation
Author: Alex Bollinger