Pope Francis once again "clearly" refuses to affirm same-sex marriages
Author: Juwan J. Holmes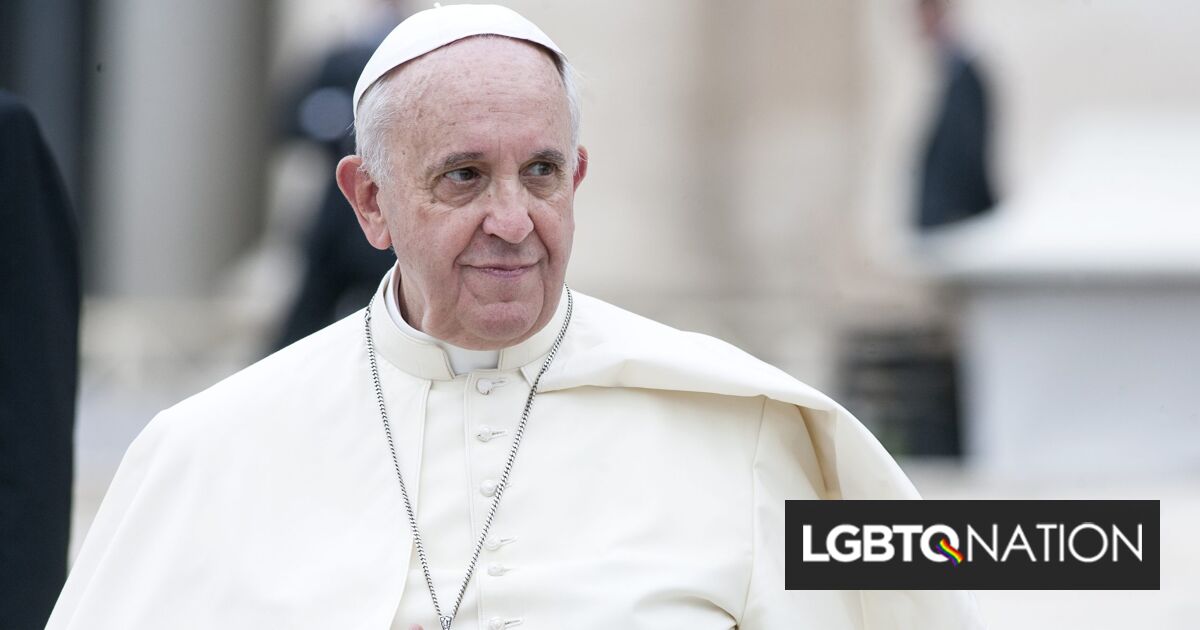 In a sit down with a media pool this week, Pope Francis made it explicitly clear that he still believes that same-sex marriage cannot be accepted in the Catholic Church because it's a Church sacrament.
"Marriage is marriage, but this does not mean condemning (homosexual) people," the Pope said, "these are our brothers and sisters and we need to be close to them but marriage as a sacrament is clear."
Related: German Catholic churches are defying the Vatican & blessing same-sex unions

Reports from the Associated Press and Reuters press pool from September 15 documents a two-minute conversation the Pope had on a recent flight bringing him back to Rome, in response to a question from a reporter for an Italian media outlet.
The reporter asked Francis about legislation that would recognize marriage equality across Europe, and whether he would support it or not.
The head of the Catholic Church responded, "I have spoken clearly about this, no? Marriage is a sacrament. Marriage is a sacrament. The church doesn't have the power to change sacraments. It's as our Lord established."
Francis continued, "These are laws that try to help the situation for many people of different sexual orientation. It is important that this helps people but without imposing things that by nature do not function in the church. But if they want to spend their lives together, a homosexual couple, nations have the possibility civilly to support them, to give them safety with regards to inheritance and health."
He continued to clarify that he supports civil rights and even legislative measures protecting gay people, he just doesn't think the Church should extend the right to marry to them.
"There are civil laws that…for example three widows who want to partner through a law to have health care and then share the inheritance, you can do these things," he claimed.
While the Pope's position is not exactly news, Roman Catholic Church has maintained as its official stance that "homosexual acts" are "intrinsically immoral and contrary to the natural law."
This confirms what the Vatican reaffirmed in writing in March. Asked if clergy within the Catholic Church were allowed to offer blessings to same-sex unions, the official response from the Congregation for the Doctrine of the Faith was "negative."
"Rejecting all unjust discrimination" is the "responsibility" of all within the clergy, they continue, but they explain that blessing a relationship is different than being welcoming.
Pope Francis has expressed some support for the LGBTQ community in the past, including support for civil unions, but he also recently said that the Church cannot bless same-sex relationships because they're sinful.
The Vatican has recently delivered a letter protesting to a proposed pro-LGBTQ rights bill to the Italian embassy to the Holy See, claiming the legislation would infringe on the religious freedom of Italy's Catholic Church.
Actual Story on LGBTQ Nation
Author: Juwan J. Holmes