Kevin Spacey reportedly books his first movie role since slew of sexual assault accusations
Author: Juwan J. Holmes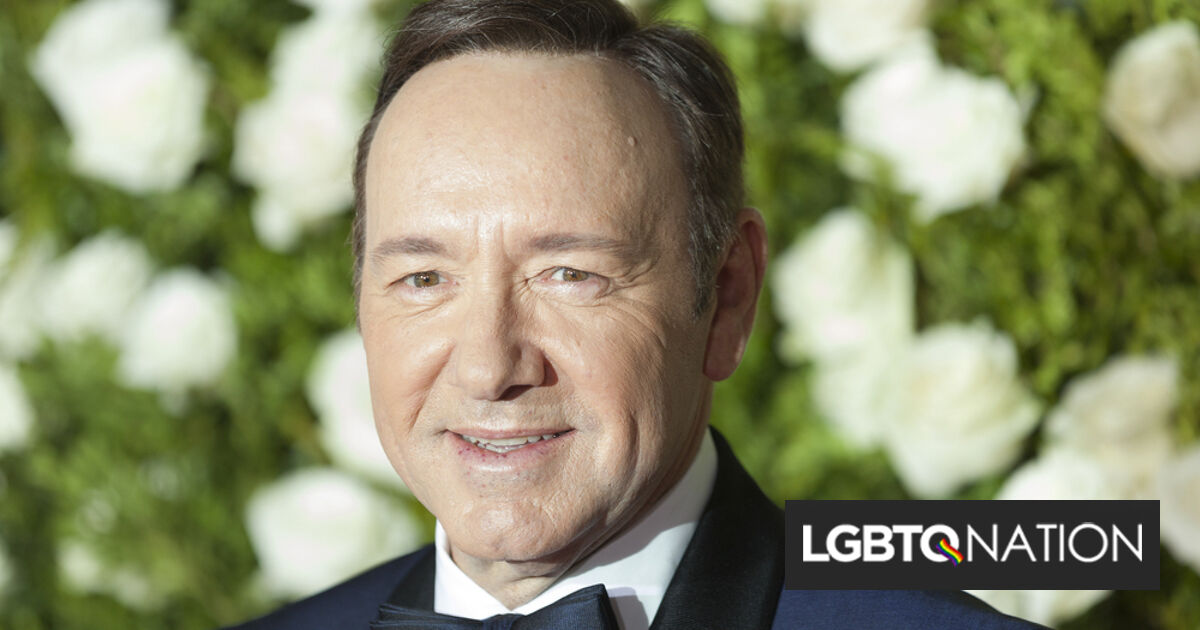 Disgraced actor Kevin Spacey is making his first return to the entertainment industry since several allegations of rape and sexual assault were levied against him starting in late 2017, which sparked several criminal & civil proceedings.
The 61-year-old, who came out as gay once the allegations came to public attention, will appear in a movie that will begin filming in Italy, starring Vanessa Redgrave and directed by Redgrave's husband, Franco Nero.
Related: Kevin Spacey releases a strange Christmas video once again for those "who might be suffering"

The film is entitled L'uomo Che Disegno Dio, which is Italian for "The Man Who Drew God," ABC News reports.
Spacey's role is not yet specified, but it is apparently slated to be ready for release as soon as October. Nero, known for acting in "spaghetti" Western films like Django and Django Strikes Again, confirmed that Spacey will work on the film.
"I'm very happy Kevin agreed to participate in my film. I consider him a great actor and I can't wait to start the movie," Nero stated when contacted by ABC.
According to IMDb, L'uomo Che Disegno Dio is about "the rise and fall of a blind artist who has the extraordinary gift of making true-to-life portraits just by listening to human voices, and of becoming a TV-junk star."
When the cast was previously announced, Spacey was not mentioned in any of the named roles. Variety reports that producer Louis Nero believes Spacey will have a cameo role as a police detective.
Redgrave leads the cast in the role of Tasha, and Nero will play Emanuele. Robert Davi, Stefania Rocca, and Simona Nasi are some of the other billed castmates.
Spacey has not made a public statement regarding the news or his intent to return to acting.
This will mark Spacey's first appearance in a film since Billionaire Boys Club, filmed in 2017 and released in 2018. After Spacey was accused of abusing several boys and men, he was fired from the final season of the groundbreaking Netflix series House of Cards and removed entirely from the movie All the Money in the World, which was reshot with Christopher Plummer in his role.
Prior to the allegations, he was known as an Academy Award-winning actor  who appeared in The Usual Suspects (1995), L.A. Confidential (1997), American Beauty (1999), and Recount (2008).
He starred in House of Cards, which was Netflix's first original programming in television, for five seasons. He also was the Artistic Director of London's renowned Old Vic Theatre for years.
Then in October 2017, several men came out and alleged that Spacey had sexually harassed or assaulted them as children or teens, offenses that allegedly took place as far back as the 1980s. Out award-winning actor Anthony Rapp was chief among them.
In denying the allegations, Spacey ended up coming out publicly for the first time. Still, Old Vic's inquiry into the matter found 20 more allegations of abuse or misconduct, and criminal or civil proceedings against the actor began taking place in various jurisdictions. Even a member of the Norwegian royal house accused Spacey of touching him inappropriately without consent.
After Netflix dropped him, Spacey faded into the background over time. Other than a poetry reading in mid-2019, he did not take on any creative opportunities — except, on the last three Christmas Eves.
In 2018, 2019, and 2020, the actor marked each holiday season with a video uploaded to YouTube where he performed self-recorded monologues, mostly as his House of Cards character Frank Underwood, but some just as himself. Last year, Spacey broke into a stream-of-consciousness on the issue of suicide.
The criminal litigation for Spacey has since cleared up, with one allegation dismissed after the accuser 'pleaded the fifth' on the stand. Another proceeding suddenly ended when the plaintiff died right before the case was set to go to trial.
However, Spacey was still facing a civil lawsuit from Rapp and another accuser for his alleged sexual assaults as of last September.
Actual Story on LGBTQ Nation
Author: Juwan J. Holmes