Iowa's Republican-led Supreme Court overturned a gay man's $4.6 million anti-discrimination payout
Author: LGBTQ Nation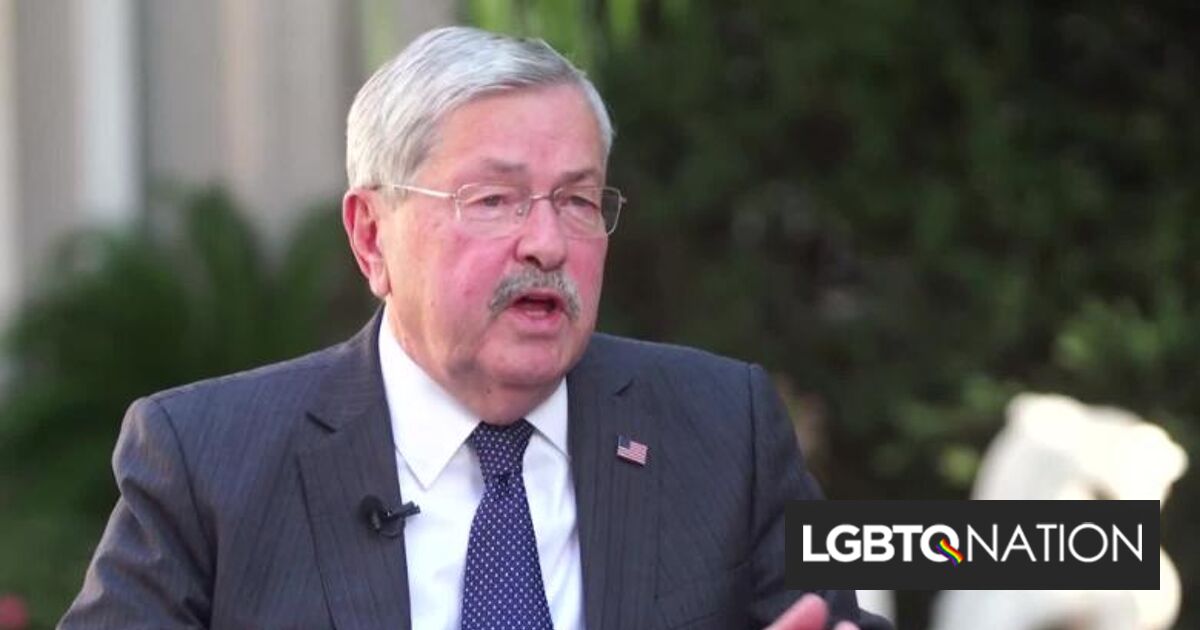 The Iowa Supreme Court has overturned a $4.6 million decision which found that the state's Republican former Governor Terry Branstad discriminated against a gay political appointee because of his sexual orientation.
The case began in 2010 after Branstad became governor. He ran on an anti-LGBTQ platform and, once elected, asked many of the state's appointees to resign. While that's not unusual for newly elected officials to do, one appointee, the then-Iowa Workers' Compensation Commissioner Chris Godfrey, refused.
Related: A "loser teacher" faced discrimination working for a politician. He ran against her & just won.
Godfrey's appointment by the state's previous Democratic governor was meant to last six years as a way to make his work non-political. However, Branstad retaliated by cutting Godfrey's pay from $112,000 to $72,000, the lowest amount allowed by law. He also cut the funding for Godfrey's office.
Godfrey said that Branstad had targeted him because he disapproved of his gayness. In 2019, a jury agreed with Godfrey, adding that Branstad had also targeted him for being a Democrat. The jury awarded Godfrey $1.5 million in damages for emotional distress and $3.1 million for legal expenses.
However, Branstad appealed the decision to the state's Supreme Court, where, in 2010, voters replaced three justices who voted to legalize same-sex marriage the year before. The court is now more conservative-leaning. Studies have shown that judges who are elected rather than appointed for set terms are more likely to rule against LGBTQ rights in order to appease voters.
Branstad's argument in the Supreme Court was essentially that he didn't realize Godfrey was gay, and that the governor couldn't have been anti-gay because his administration hired other gay people. But the first part of Branstad's argument makes little sense considering the amount of public press coverage celebrating Godfrey's appointment as one of the state's first openly gay public officials.
Godfrey's lawyers have called the Supreme Court's ruling politically motivated. Branstad's lawyers called it "a complete and total victory for the rule of law and Iowa taxpayers" because the state is no longer on the hook for the $4.6 million dollars owed to Godfrey.
Godfrey has since quit state government to work for the U.S. Department of Labor. He told the Associated Press that he feels more respected in his current job and recently participated in a White House Pride Month event.
"It's just a shame that Iowa can't value people in the same way," Godfrey said. "Because nobody that goes into public service should have to be treated the way that I was treated."
Actual Story on LGBTQ Nation
Author: LGBTQ Nation