Hershey's stands by trans woman in ad despite right-wingers losing their minds
Author: John Russell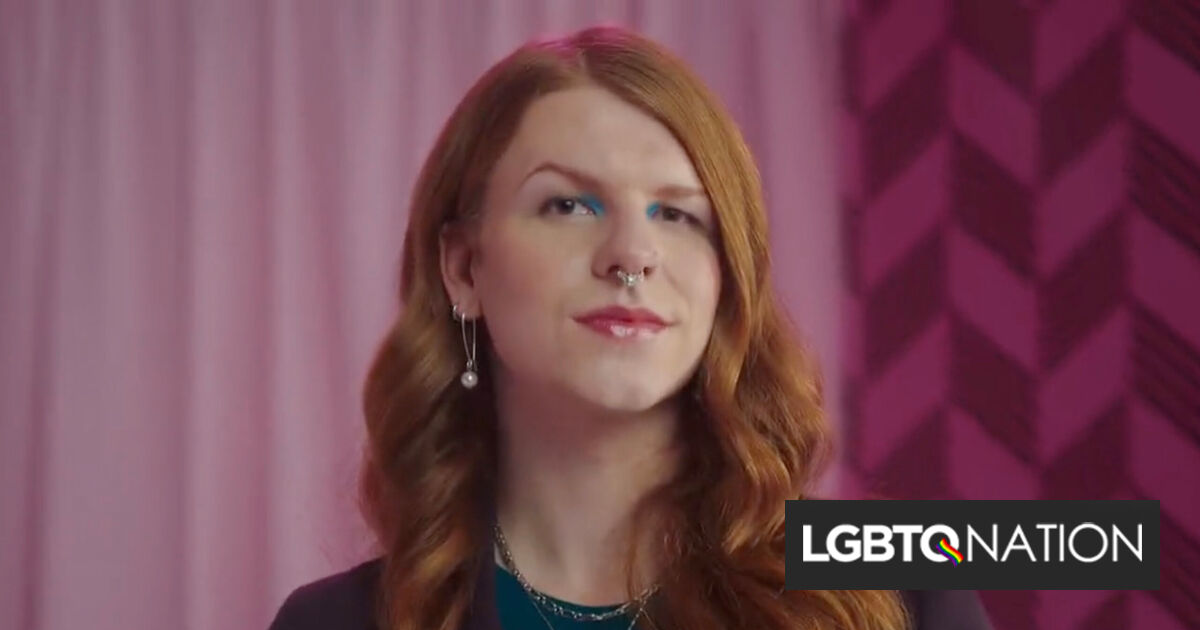 Hershey's Canada is standing by a new trans-inclusive ad campaign after right-wing backlash.
Late last month, the chocolate company announced the "HER for SHE" campaign, celebrating International Women's Day on March 8. The campaign includes special limited-edition chocolate bars in wrappers featuring images of young Canadian women who are "changing how we see the future."
Among the five women featured in the campaign is Fae Johnstone, executive director of Wisdom2Action, a Canadian social enterprise and consulting firm focused on LGBTQ+ issues, gender-based violence, and mental health. Johnstone also happens to be transgender.
After Johnstone tweeted about the collaboration earlier this week, conservatives criticized the inclusion of a trans woman in the campaign and called for a boycott of Hershey's. The anti-trans response focused on misgendering Johnstone.
The Federalist's editor-in-chief Mollie Hemingway accused the company of "featuring a male in costume as a woman for its international women's day ad campaign."
Former filmmaker and failed Tennessee Republican congressional candidate Robby Starbuck echoed the transphobic accusation. "If you're sick of this too then refuse to give Hershey's any of your money," he tweeted.
On Thursday, Hershey's Canada responded to the backlash with a statement posted to Instagram. "We value togetherness and recognize the strength created by diversity. Over the past three years, our Women's History Month programming has been an inclusive celebration of women and their impact. We appreciate the countless people and meaningful partnerships behind these efforts."
Johnstone also addressed the anti-trans comments on Twitter.
"The reaction to my inclusion as a trans woman in Hershey's Canada's International Women's Day campaign shows just how far we still have to go in the fight for feminist liberation and trans rights," she wrote. "I'm not going anywhere. I'm not shutting up. I will always stand up for women and girls, cis, and trans."
"It also demonstrates exactly how much the far right is zeroing in on trans people and trans women in particular," she continued. "They're coming for us. We need our allies now more than ever."
Johnstone thanked supporters for reaching out and for coming to her defense online.
"I'm just a small business owner who sometimes gets media traction for my queer and trans advocacy," she tweeted. "Spurring an international campaign to boycott a chocolate company definitely wasn't on my list of predictions for 2023."
Conservatives regularly attack brands for including trans women in their advertising.
In October 2022, transphobes threatened a boycott of the beauty brand Ulta and accused it of "erasing women" after it published a 15-second video of trans TikTok influencer Dylan Mulvaney discussing her ambitions. Conservatives also recently raged against the candy M&Ms after it debuted an ad featuring an animated purple candy who, conservatives believed, was transgender.
Actual Story on LGBTQ Nation
Author: John Russell