Anti-LGBTQ+ university's round-the-clock revival turns into measles superspreader event
Author: John Russell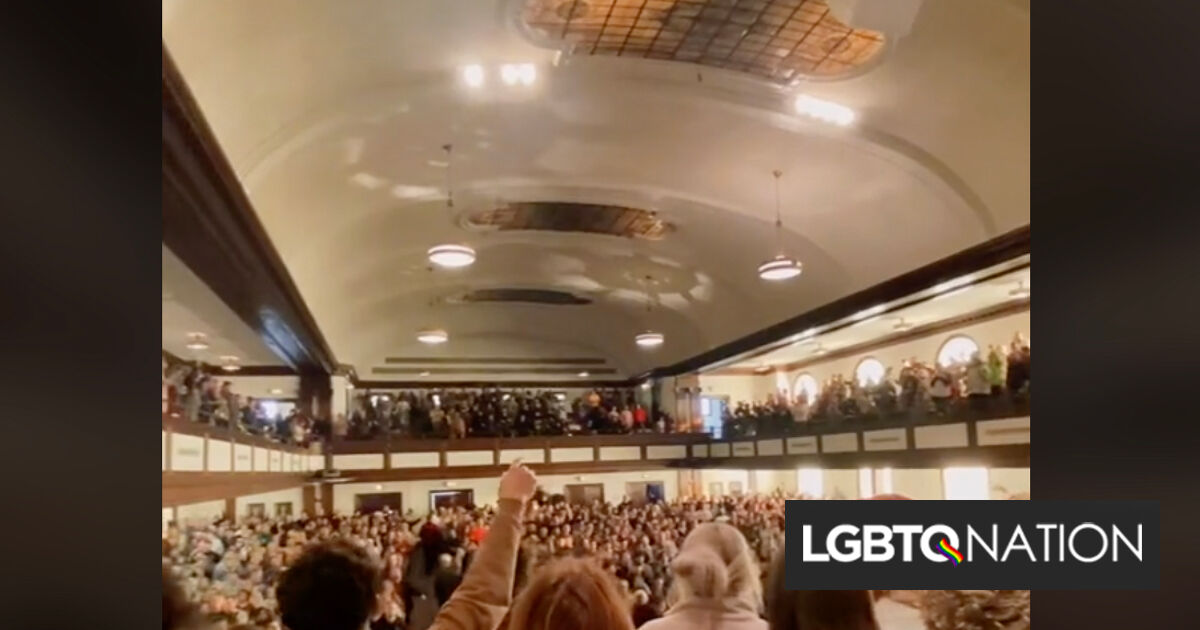 A nearly two-week-long religious revival at an anti-LGBTQ+ Christian university may have resulted in tens of thousands of people being exposed to measles.
State health officials in Kentucky are warning that an unvaccinated worshipper at Asbury University's recent event was found to have the highly contagious virus that causes measles, The Washington Post reports.
"Anyone who attended the revival on Feb. 18 may have been exposed to measles," Kentucky Department for Public Health commissioner Dr. Steven Stack said in a statement released on February 24. "Attendees who are unvaccinated are encouraged to quarantine for 21 days and to seek immunization with the measles vaccine, which is safe and effective."
The Asbury revival began on February 8 and lasted until February 19, with attendees worshiping 24 hours a day at the university's chapel for the entire stretch. Video from the event went viral on social media, and as many as 70,000 Christians from as far away as Singapore reportedly traveled to the school to participate over the course of 12 days.
"Large numbers of people that attended the gathering from across Kentucky and from other states and countries may have been exposed. An estimated 20,000 people attended the gathering on the days that the patient attended," the CDC said earlier this week.
The patient was reportedly on the university's Wilmore, Kentucky campus on February 17 and 18, and is a Jessamine County resident. This marks the third case of measles in Kentucky since December 2022.
In a statement, CDC spokesperson Scott Pauley said that community transmission of measles — a respiratory virus that can spread through the air and causes fever, cough, and a rash and can weaken the immune system for months — was possible at the revival, particularly among unvaccinated individuals.
In a February 24 statement, Asbury University said that it was working with the Jessamine County Health Department to mitigate any further spread of the virus.
Campus Pride, a non-profit that works to create a safer college environment for LGBTQ+ students, lists Asbury University on its list of "the absolute worst campuses for LGBTQ youth." The school's morality code denies same-sex marriage and bans "sexual immorality," which it defines as including "same-sex behavior." As recently as March 2020, Asbury University dismissed two "LGBTQ-affirming" professors.
Actual Story on LGBTQ Nation
Author: John Russell