"Gender identity is real": Federal judge strikes down Florida ban on gender-affirming care coverage
Author: Greg Owen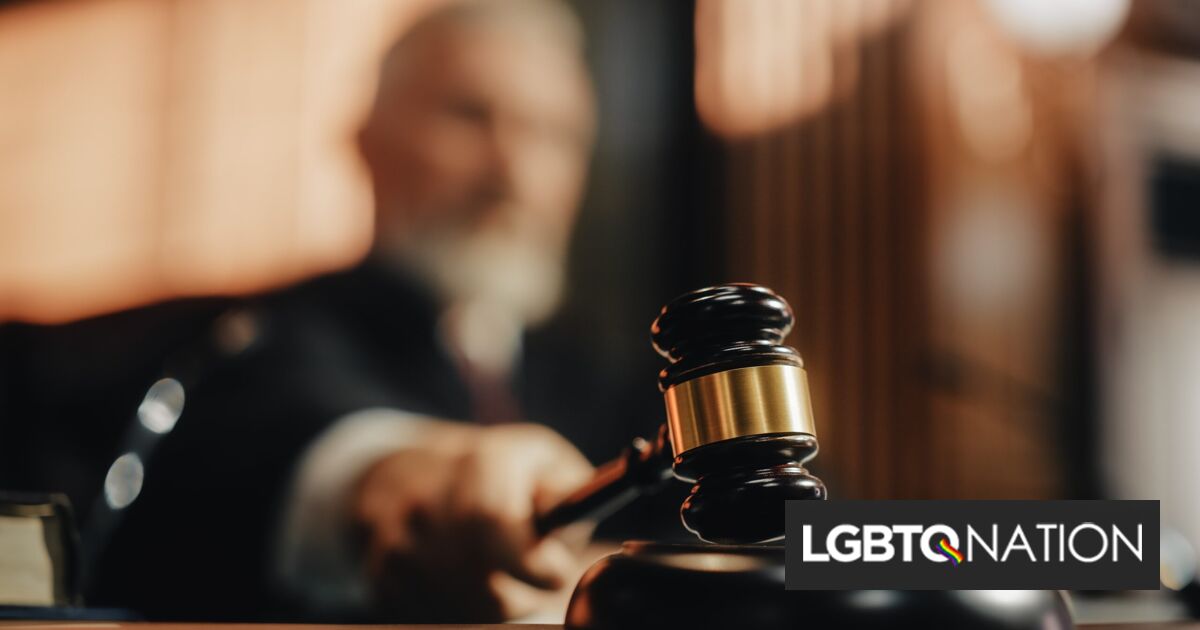 On Wednesday, a federal judge struck down Florida's ban on Medicaid coverage for gender-affirming care.
In a scathing 54-page opinion overturning the ban championed by Gov. Ron DeSantis (R), U.S. District Judge Robert Hinkle wrote, "Gender identity is real."
Florida chose to block payment for some treatments "for political reasons," the ruling reads, using a biased and unscientific process.
"Pushing individuals away from their transgender identity is not a legitimate state interest," Hinkle asserted.
The court ruled Florida's order denying Medicaid coverage for gender-affirming care violates the federal Medicaid statute, the Equal Protection Clause of the Fourteenth Amendment, and the Affordable Care Act. 
The ruling came in Dekker v. Weida, a federal lawsuit challenging the rule filed on behalf of two adults and two minors.
Judge Hinkle, appointed by President Bill Clinton, made a clear distinction between the motives of the opposing parties in the case.
"I find that the adult plaintiffs' motivation is their desire to achieve the best possible medical treatment for their gender dysphoria. I find that the minor plaintiffs' parents' motivation is love for their children. I find that the motivation of the minor plaintiffs and their parents is the desire to achieve the best possible medical treatment for the minor plaintiffs' gender dysphoria. This is not the State's motivation."
Following a two-week trial in the Northern District of Florida, the ruling was applauded by plaintiffs and their counsel.
"I am extremely relieved," said August Dekker, a 29-year-old transgender man. "Florida's policy effectively denied me the treatment my doctors recommended," he said. "Now access to that lifesaving, critical care can continue."
Advocacy groups estimate 9,000 transgender people in Florida use Medicaid to fund their treatments.
"Today's ruling is a victory for the mission of Medicaid: guaranteeing essential health care access for low-income individuals and families," said Abbi Coursolle, Senior Attorney at the National Health Law Program, one of the groups who filed the suit. "It's not only a win for our plaintiffs, but also for every Floridian who depends on Medicaid to access essential health care."
Judge Hinkle ruled against Florida two weeks ago in a related case, issuing a preliminary injunction against a law banning transgender minors from receiving puberty blockers. Gov. DeSantis signed that anti-LGBTQ+ legislation as part of a "slate of hate" unveiled in May, shortly before he announced his run for president.
Florida is among 19 states that have enacted laws restricting or banning gender-affirming care for trans youth.
"Gender-affirming medical care is evidence-based care," said Omar Gonzalez-Pagan, Counsel at Lambda Legal. "In court, what matters are the facts and the law, not fearmongering and heated rhetoric."
Actual Story on LGBTQ Nation
Author: Greg Owen