"Ex-gay" pastor loses lawsuit against Vimeo for taking down videos promoting conversion therapy
Author: Juwan J. Holmes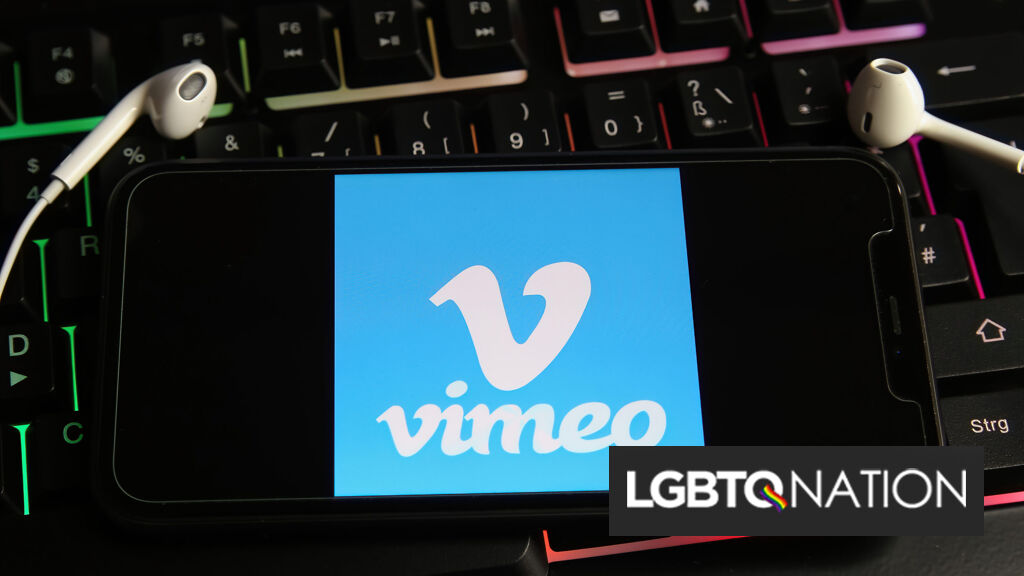 A pastor who identifies as a "former homosexual" has officially lost his lawsuit attempting to force the video streaming service to host his videos promoting so-called conversion therapy.
In a ruling issued this week, the court found that due to Section 230 of the Communications Decency Act, Vimeo was right to take down the videos and user account of James Domen, founder of the "ex-LGBTQ" United Church of California.
Related: Professor blames WiFi radiation for anti-gay & racist tweets. He still got fired.
Domen initially lost his lawsuit in 2019 in the U.S. District Court of Southern New York, but appealed to the Second Circuit of Appeals. A three-judge panel heard the case in December and ruled against it on March 11.
"We agree with the district court that Section 230(c)(2) of the Communications Decency Act provides Vimeo, Inc., with immunity from suit and requires dismissal of Appellants' claims," the latest ruling reads. "Therefore, we AFFIRM the judgment of the district court."
Domen is an "ex-gay" man who is now a father and married to a woman, who has advocated against LGBTQ rights and even legislation such as the Equality Act, claiming that would create a "super class for anyone identifying as LGBTQ at the expense of people who are not," especially when it comes to "religious freedom."
In 2018, Vimeo told pastor Domen that his account was deleted because five videos uploaded on the account promoted "sexual orientation change efforts," which is against Vimeo's terms of service.
Domen said that Vimeo acted in bad faith because they were discriminating against his sexual orientation as a "former homosexual" and his religion.
"Because of his desire to pursue his faith in Christianity, he began to identify as a former homosexual," Domen's complaint read.
"That's like telling Rosa Parks to find another bus," Domen's attorney, Robert Tyler, said to the District Court during proceedings.
But U.S. Magistrate Judge Stewart Aaron of the U.S. District Court for the Southern District of New York dismissed his complaint in January 2020, citing the saame section of the Communications Decency Act, which gives social media platforms wide latitude to police content and immunizes them from lawsuits. Aaron said that Domen was unable to provide any evidence that Vimeo acted in bad faith when deleting his account, so they can't be sued.
The appellate courts agreed. During oral arguments in December, Domen's attorney Nada Higuera said to the court that Vimeo was "not against content, but against James Domen himself, and based on his sexual orientation."
"But they did target content," U.S. Circuit Judge Rosemary S. Pooler rebutted. "They said they wouldn't allow it, and he knew that when he signed up. What did he not understand?"
Later, in her opinion, Pooler — a Clinton appointee — wrote, "ultimately, "Section 230(c)(2) immunizes from liability providers and 18 users of interactive computer service who voluntarily make good faith efforts to restrict access to material they consider to be objectionable.
"Here, Vimeo has done just that. Appellants chose to ignore Vimeo's notice of their violation of Vimeo's content policy, and, as a result, Vimeo deleted their account," Pooler emphasized. "By suing Vimeo for this, Appellants run headfirst into the [Communications Decency Act]'s immunity provision, which 'allows computer service providers to establish standards of decency without risking liability for doing so.'"
"There is no place on Vimeo for content that is in any way discriminatory or hateful. Our policies explicitly reflect these values," Vimeo's general counsel Michael Cheah wrote in an email to Courthouse News. "We're pleased by today's court decision — it affirms our ongoing efforts to keep Vimeo a safe and inclusive place on the internet, and we will continue to be diligent in removing content and accounts that violate our terms."
Recently, Twitter successfully argued it was protected from liability under Section 230 of the 1996 Communications Decency Act after they banned anti-trans writer Megan Murphy from the site due to violating their content guidelines.
Section 230 states "no provider or user of an interactive computer service shall be treated as the publisher or speaker of any information provided by another information content provider." Since Twitter and Vimeo is an "interactive computer service" and does not operate as a publisher or with "traditional editorial functions," they have the right to moderate and reject content.
Former President Donald Trump previously expressed that he sought to have this policy section repealed, and vetoed the federal defense budget in December in part because of Section 230. His veto was later overruled.
Actual Story on LGBTQ Nation
Author: Juwan J. Holmes