Evangelical preacher claims Joe Biden is recruiting lesbians for the "demonic" military
Author: Juwan J. Holmes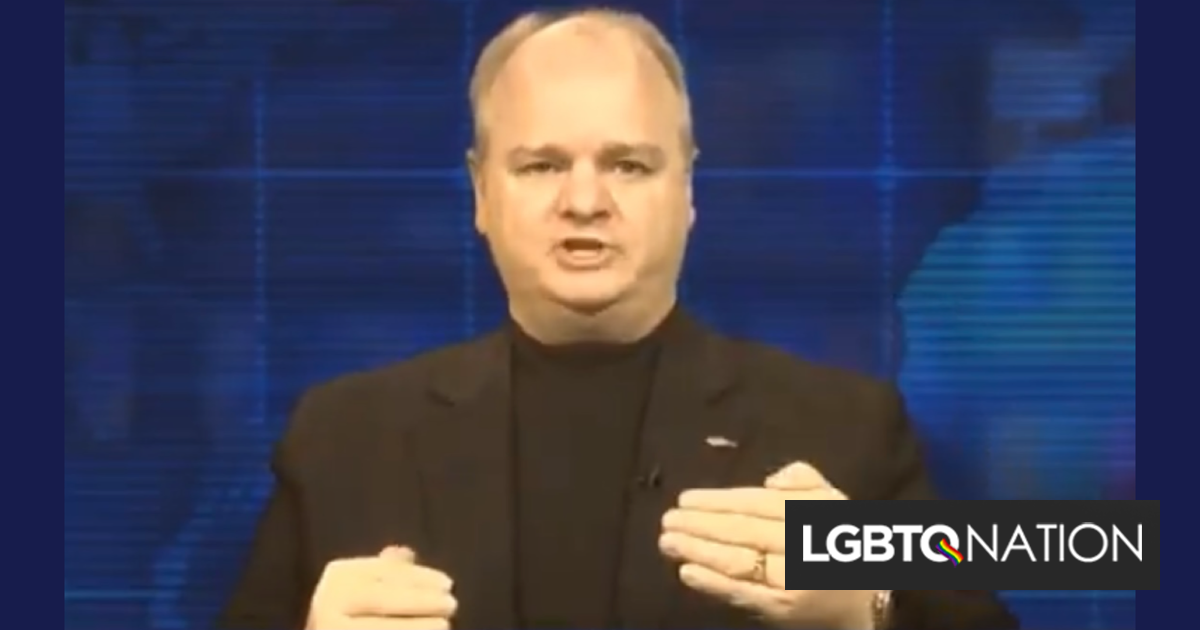 The Biden administration's secret plan to expel Christians from the military and replace them with lesbians has been exposed, at least according to evangelical activist and former Colorado politician Gordon Klingenschmitt.
Klingenschmitt, who is an Air Force and Navy veteran that was discharged after disobeying an order by showing up in uniform to a protest, made the claim on his Pray In Jesus Name website.
Related: Conservative politician apologizes to LGBTQ community in last speech before retirement

In a clip shared by Right Wing Watch, Klingenschmitt had begun explaining his claim that there was an active effort by the military under Joe Biden's administration to recruit lesbians into the Army.
He backed up this claim with the fact that Major Chaplain Andrew Calvert, an Army chaplain based at Fort Hood in Texas, received a formal reprimand for disparaging trans people on social media.
This is evidence to Klingenschmitt that "when I discern the spirits behind what the Biden Administration is doing, they're doing the opposite [of fighting bigotry.]" This one Christian chaplain that is being reprimanded — like Klingenschmitt was from the Navy — is proof that Biden wants to expel them from the military.
"They don't want a holy military. They want a demonic military, and what's the end goal of that?" Klingenschmitt asked. "Ultimately, not only are they welcoming that kind of behavior but they are now punishing Christians."
He concluded, "They are purging the Christians and that demonic spirit of Antichrist is coming into take over our military ultimately for one reason – that when the devil controls the American military, the Antichrist can rise and take over the world."
Religious-right activist Gordon Klingenschmitt warns that the Biden administration is actively recruiting lesbians into the military because "they want a demonic military" to help the Antichrist "rise and take over the world." pic.twitter.com/fknsFwhki7

— Right Wing Watch (@RightWingWatch) June 10, 2021
Klingenschmitt became a devout far right evangelical after his discharge. He won election to one term in the Colorado House of Representatives, and left office after a failed run for the Colorado Senate. He had continued his evangelical preaching online throughout his term, and afterwards began advocating for anti-LGBTQ causes.
He believes gays are "driven by a demonic spirit of lust" to persecute Christians, openly gay Boy Scout leaders will inevitably lead to child abuse, and that "it's a tragedy every time somebody comes out of the closet."
Klingenschmitt was among the evangelicals that cheered the death of Supreme Court Justice Ruth Bader Ginsburg in 2020.
"This past month I prayed for her soul, that she would prepare to meet God."
Who wants to break it to him that the Antichrist already tried to have his army rise up and take over America.
ref: See failed Insurrection 1/6/2021

— Val Cassotta (@Justin_Kayse) June 10, 2021
Actual Story on LGBTQ Nation
Author: Juwan J. Holmes