Does this anti-LGBTQ congressman's communications staff secretly hate him? That's gotta be it.
Author: Bil Browning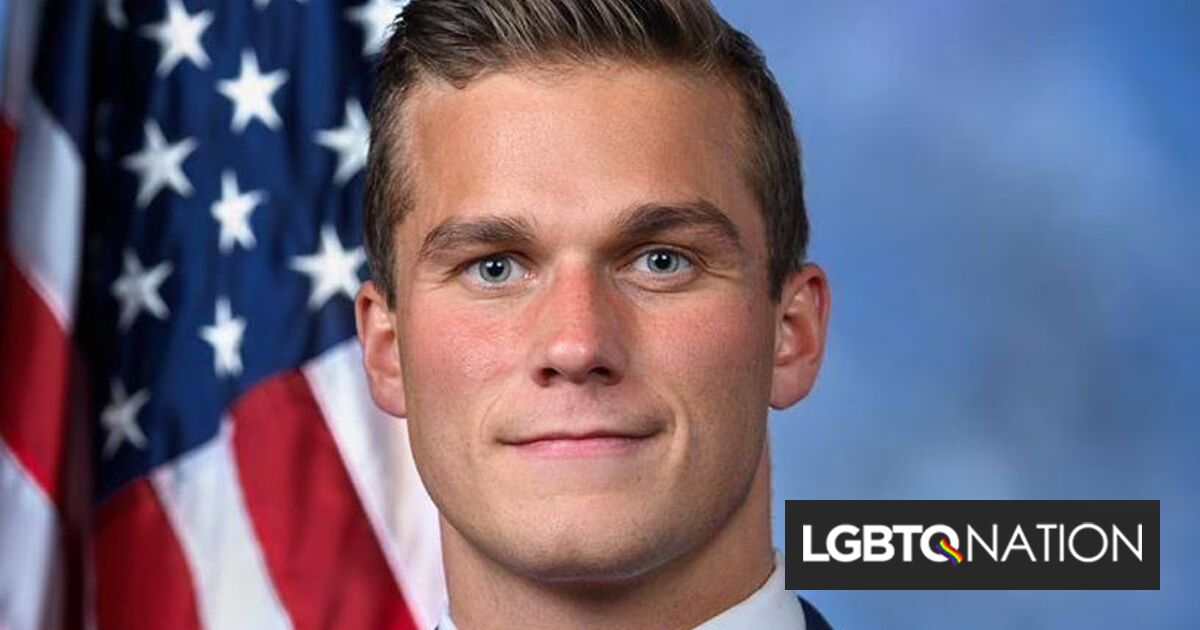 Rep. Madison Cawthorne (R-NC) earned the nation's scorn after he helped instigate the MAGA insurrection at the Capitol. A few years ago he posed for a photo smiling at Hitler's retreat in Germany and referring in the caption to the "Führer." He made a joke about the Holocaust to sell campaign merchandise.
While Cawthorne has made some dumb decisions during his life, he continued his streak when he lectured Democrats about "facts" on the House floor while being utterly completely wrong about his own.
Related: Lesbian minister announces she will challenge seditionist Congressman Madison Cawthorn
"It was Thomas Jefferson that said 'Facts are stubborn things; and whatever may be our wishes, our inclinations, or the dictates of our passions, they cannot alter the state of facts and evidence.' Let's cast our eyes over the facts, shall we," Cawthorne said.
Unfortunately for Cawthorne, Thomas Jefferson did not say that. John Adams said that when he justified defending British soldiers on trial for the Boston Massacre.
Earlier this year, he suggested that it's not "legal" for the Catholic Church to require priests to get the COVID-19 vaccine, showing that the GOP's commitment to religious freedom may be somewhat limited.
Cawthorn helped to instigate the MAGA riot at the Capitol building and has been accused of sexual harassment and predatory behavior. He has shown support for white supremacy and was exposed for lying about a car accident that left him paralyzed by his former friend, the driver of the automobile. He also claimed the accident derailed his plans to attend the Naval Academy, but his application had already been rejected before the accident.
Twitter was quick to notice the congress member's latest gaffe and started to ask the obvious question. Does Cawthorne's communications staff hate him too?
Honestly, his "communications" staff is not doing him any favors and might really dislike/hate him. Kind of like Meghan McCains hair stylist.

— DebbieM NO FBR Lists!*Biden/Harris, Senate/House!* (@MaukDebbie) June 24, 2021
I suspect his staff is similarly not very bright.

— Brooklyn Events (@Brooklyn_Events) June 24, 2021
That makes sense.

— DebbieM NO FBR Lists!*Biden/Harris, Senate/House!* (@MaukDebbie) June 24, 2021
Figures.

— DebbieM NO FBR Lists!*Biden/Harris, Senate/House!* (@MaukDebbie) June 25, 2021
Actual Story on LGBTQ Nation
Author: Bil Browning