Conventions flee Florida as Ron DeSantis wages culture war
Author: Greg Owen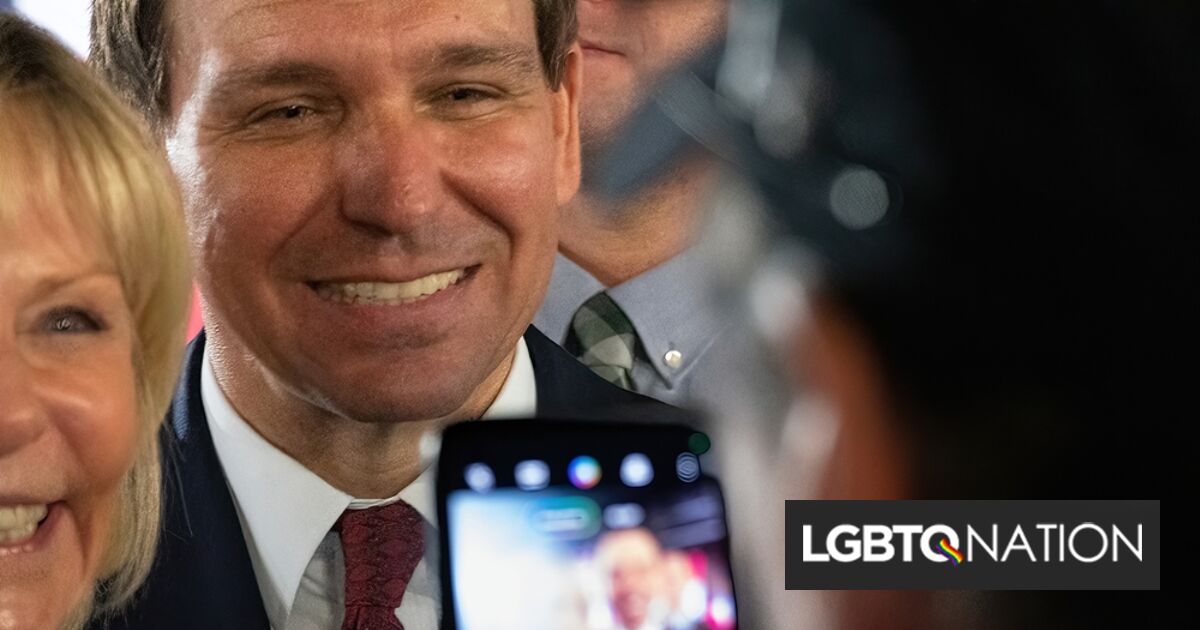 Gov. Ron DeSantis's (R) culture war is coming back to bite him.
Florida is seeing an exodus of convention business — and the money that comes with it — in the wake of the Republican governor/presidential candidate's anti-woke agenda.
"We will not return until this legislation is overturned, and the state becomes more welcoming to all," said Brenda Darden Wilkerson, the head of California-based AnitaB.org.
She said the group's gathering at the Orlando/Orange County Convention Center in September will be its last.
Their annual Grace Hopper Celebration hosts 16,000 women technologists.
"We owe it to our community — to those women and nonbinary technologists — to be vigilant," she said in a statement.
Wilkerson cited a litany of discriminatory legislation enacted by DeSantis and the Florida legislature for the pullout, including "laws that banned most abortions after six weeks of pregnancy, cracked down on illegal immigration and lifted permit requirements for carrying a concealed gun in public," along with measures intended to "erase the identities and dignities of people from historically marginalized and excluded groups, including Black, Brown, LGBTQIA+, and Indigenous people."
According to Wilkerson, Grace Hopper is the world's largest gathering of women in computing. The convention called Orlando home for five out of the last 15 years, reports the Orlando Sentinel.
The city took a second hit with the withdrawal of the Association of periOperative Registered Nurses, a group of 7,000 nurses and exhibitors who moved their 2027 convention to Philadelphia.
"The decision to move to Philadelphia was the right one for AORN for 2027," said the organization's spokeswoman, Linda Kanamine, who added that "political concerns" prompted the move.
A third Orlando convention has opted to stick it out in the Sunshine State — for now — but cos-playing conventioneers will pay the price.
TransformersCon, scheduled for Orlando in October, has announced cross-dressing is now banned at the event.
"Due to Florida state law, cross-dressing will not be permitted as part of the cosplay contest or at the convention," organizers tweeted.
"TFcon has always been a convention where all Transformers fans can come together regardless of any differences," it added. If LGBTQ+ fans felt "unsafe," they can request a refund.
The exodus follows the Walt Disney Co.'s decision to drop plans for a $1 billion corporate campus in Orlando that would have brought 2,000 high-paying jobs to the region.
DeSantis's anti-woke crusade has also prompted travel advisories from multiple organizations, including Equality Florida, HRC, and the NAACP.
Equality Florida cited "risks posed to the health, safety, and freedom" of visitors in their advisory.
The NAACP's notice warned of "attempts to erase Black history and to restrict diversity, equity, and inclusion programs in Florida schools."
"Florida is openly hostile toward African Americans, people of color, and LGBTQ+ individuals," the advisory stated.
DeSantis called the group's notice a political "stunt" and a "total farce."
While the governor's program to "destroy leftism in this country" has grabbed headlines and inflicted suffering as intended, poll numbers indicate DeSantis's approach may not have legs.
According to online polling company Civiqs, the Republican's approval rating has fallen 19 points since January and has continued to drop since his disastrous 2024 announcement on Twitter two weeks ago. Just 36 percent of respondents had a favorable view of DeSantis in their latest poll, while 55 percent disapproved of the governor.
Actual Story on LGBTQ Nation
Author: Greg Owen