Children's museum receives death threats because drag queens were planning to read there
Author: Juwan J. Holmes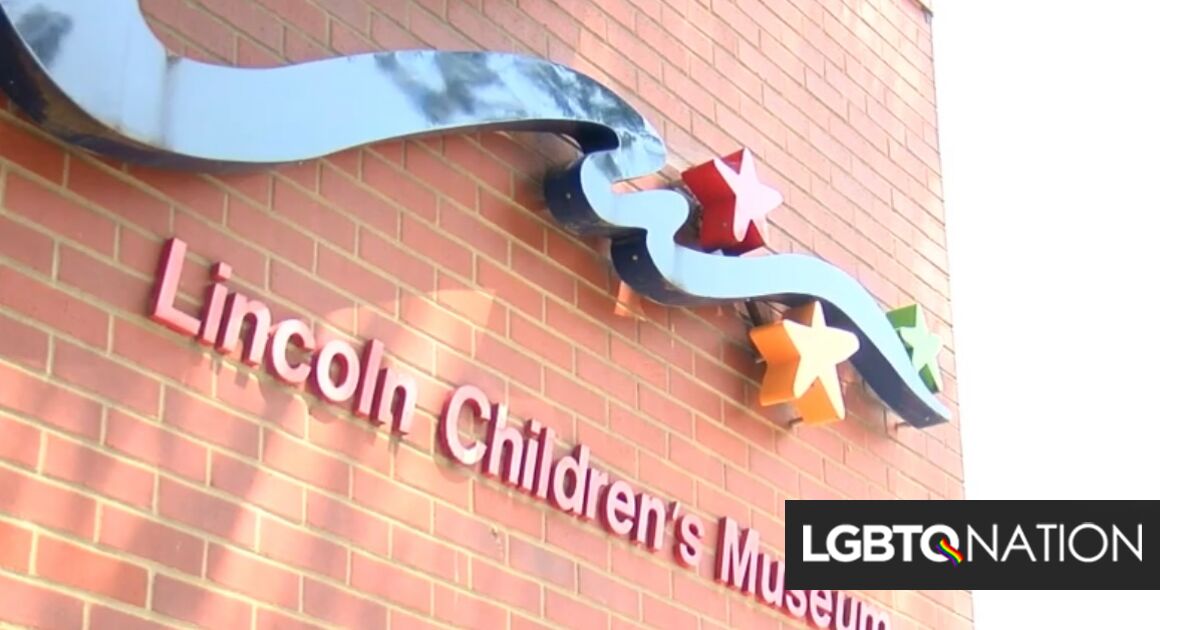 The Lincoln Children's Museum in Lincoln, Nebraska has announced that they have postponed an event planned at the museum because they received an "overwhelming amount of threats of violence. The event was planned to be held after hours at the Museum, for less than 50 guests by RSVP, alongside OutNebraska and Drag Queen Story Hour Nebraska.
The threats are now under investigation by the Lincoln Police Department. The Museum explained what happened in a post to Instagram, entitled "Hate Has No Place Here."
Related: A 66-year-old Nebraska woman sued all "homosexuals"

"This weekend a private event rental was to take place inside our facility. This event was booked many weeks prior by an organization looking to host an event to support their families and children on an evening the Lincoln Children's Museum is closed to the public," they wrote.
"We are very saddened to say this event has been cancelled due to the growing safety concerns that have been created by some in our community. Over the past few days, the Lincoln Children's Museum and event host OutNebraska have both received an overwhelming number of threats of violence against our organizations, many going as far as death threats."
The Museum continues on to say "Not having the children in our building to create, discover, and learn through the power of play breaks our heart." They suggest a series of LGBTQ-affirming children's books and resources online through OutNebraska for anyone in need of them.
The event was originally planned for July 31, and guests were asked to RSVP, according to the Lincoln Journal-Star. Once negative posts began circulating online, negative responses to the online event page, and directly to the named groups, came in.
The threats and the event's cancellation has led to an outpouring of support for the Museum, Drag Queen Story Hour and OutNebraska — and a condemnation of hateful, anti-LGBTQ rhetoric.
While one local report from KLXN shared the opinion of an "ally" who denounced the "agenda" of LGBTQ people reading books, several people in the community expressed outrage. Local and state leaders, including Lincoln Mayor Leirion Gaylor Baird, spoke out after the news came out. One police officer even offered to time when they're off-duty to "keep everyone safe."
Playing politics with people's lives is never acceptable. Inflammatory posts about a private event at @LincolnMuseum inspired threats & fueled hatred & fear. All threats are being investigated by LPD, and, to our LGBTQ friends & neighbors, know you are loved & welcome in #LNK.

— Mayor Leirion Gaylor Baird (@MayorLeirion) July 27, 2021
The ACLU of Nebraska also spoke out in support of the organizations. Executive Director Danielle Conrad, a former state legislator, said this is "A painful, important reminder that even though the majority of Nebraskans support equality and fairness for LGBTQIA Nebraskans, discrimination still happens, hate still happens.
"It's important to remember we're not powerless, and that we don't have to just take these kinds of tragic, tragic events to heart but that we can be empowered to make a positive difference even in difficult and challenging circumstances," she added.
Lincoln Police didn't give details about the threats but have found them credible enough to warrant investigation.
The Museum and OutNebraska have since said they plan to reschedule.
Drag Queen Story Hour Nebraska "is just what it sounds like," their website says, "Drag queens reading stories to children in libraries, schools and bookstores." The organization "captures the imagination and play of the gender fluidity of childhood and gives kids glamorous, positive and unabashedly queer role models."
They made a statement noting that all drag queens have undertaken background checks and that they work to keep their personas appropriate for children, especially in collaboration with parents. As to "not detract from 4 years of amazing work" with the threats, encourage everyone to "Move forward with kindness & empathy," support the LGBTQ community year-round, and to look out for their upcoming book drive.
Amidst a wave of contributions, OutNebraska pledged to share donations they received by the end of yesterday with Drag Queen Story Hour.
Actual Story on LGBTQ Nation
Author: Juwan J. Holmes