Cara Delevingne says she thought about ending her life before embracing her queer identity
Author: Molly Sprayregen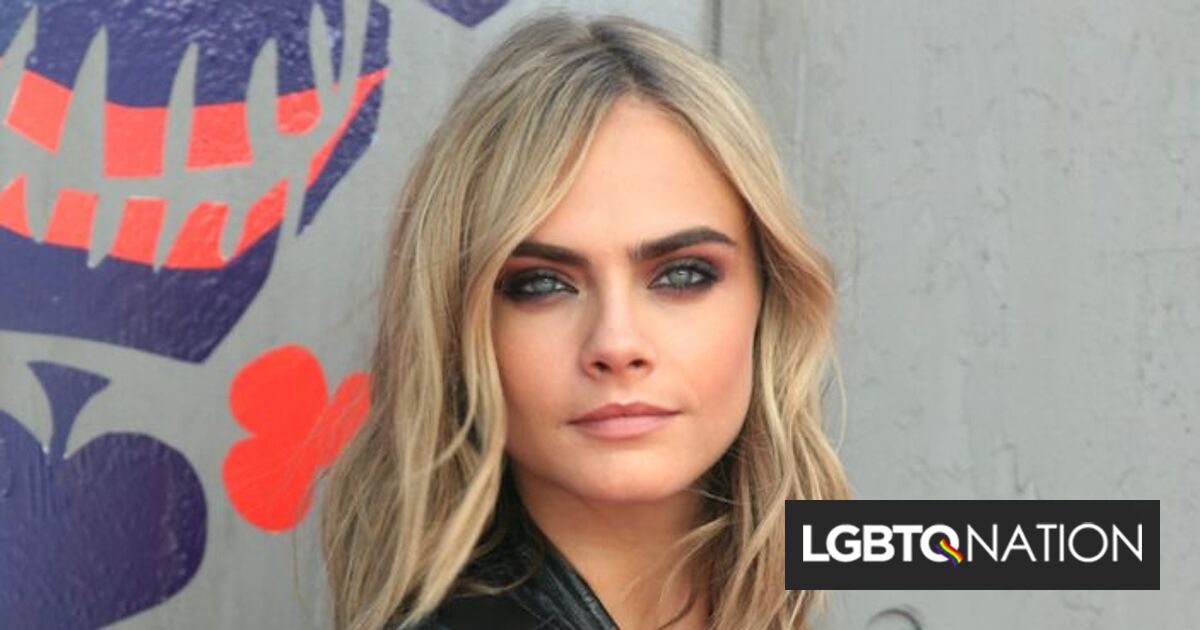 Model and actress Cara Delevingne's new BBC documentary series Planet Sex explores the diversity, depth, and queerness of human sexuality.
The series also features Delevingne's personal explorations into her own sexuality. In it, she attends a masturbation seminar, donates her orgasm to science, visits a porn library, and much more.
Delevingne identifies as queer and gender fluid and speaks openly in the series about her struggles with coming to terms with who she is.
"I couldn't talk to anyone about it. I had a lot of internalized homophobia and shame. I thought that I was abnormal," she says. "I thought about ending my life, like I had multiple times, and I'm so glad I didn't because if I can help any other kid that means the world to me."
"It means the world to that little queer kid I was. Or I am."
Delevingne also opened up about her gender expression.
She said she is "proud to be a woman" and added, "I am a 'she' right now. But I also like dressing up as a man and being a 'he.' You don't have to put so much pressure on yourself about what you are, who you are. Whether it's masculine and feminine, it's just who I am."
She called binaries "stupid" and said she refuses to let herself be put into a box.
"I'm definitely genderfluid. I love playing with what we've been given as those gender constructs. Being super femme, being super masc, mixing it all up in one big cauldron."
In an interview with Gay Times about making the series, Delevingne spoke about how it helped her recognize some of her own internalized homophobia.
"I would point jokes at the fact that I was homophobic slightly, like not really, but slightly. How deep down I was actually like, if I take away that laughter and that defensiveness, why is it that I still feel internalized homophobia? What is that about? Why?"
She continued, "And why are there so many insecurities I had in terms of gender? Being genderfluid and being queer gendered, but my pronouns being 'her,' is that still okay? I do love being a woman, but I want to play with gender and how I think that gender should be fun."
She also emphasized that no one should ever be made to feel bad about exploring their sexual and gender desires.
"Until you try anything, how dare anyone say that if you're anywhere in-between, or if you just don't know what the future may hold, that you have to kind of label yourself and you have to be on this kind of spectrum."
"Exploration is the most important thing and connection is, for humans, what we are made for. So no matter who you connect with, it doesn't have to be sexual, it can be anyone, to never feel bad about that fact. Follow your heart and do what naturally comes to you and that should lead to happiness."
Editor's note: This article mentions suicide. If you need to talk to someone now, call the Trans Lifeline at 1-877-565-8860. It's staffed by trans people, for trans people. The Trevor Project provides a safe, judgement-free place to talk for LGBTQ youth at 1-866-488-7386. You can also call the National Suicide Prevention Lifeline at 1-800-273-8255.
Actual Story on LGBTQ Nation
Author: Molly Sprayregen