Indeed is offering trans employees $10k to relocate to a safer state
Author: Bil Browning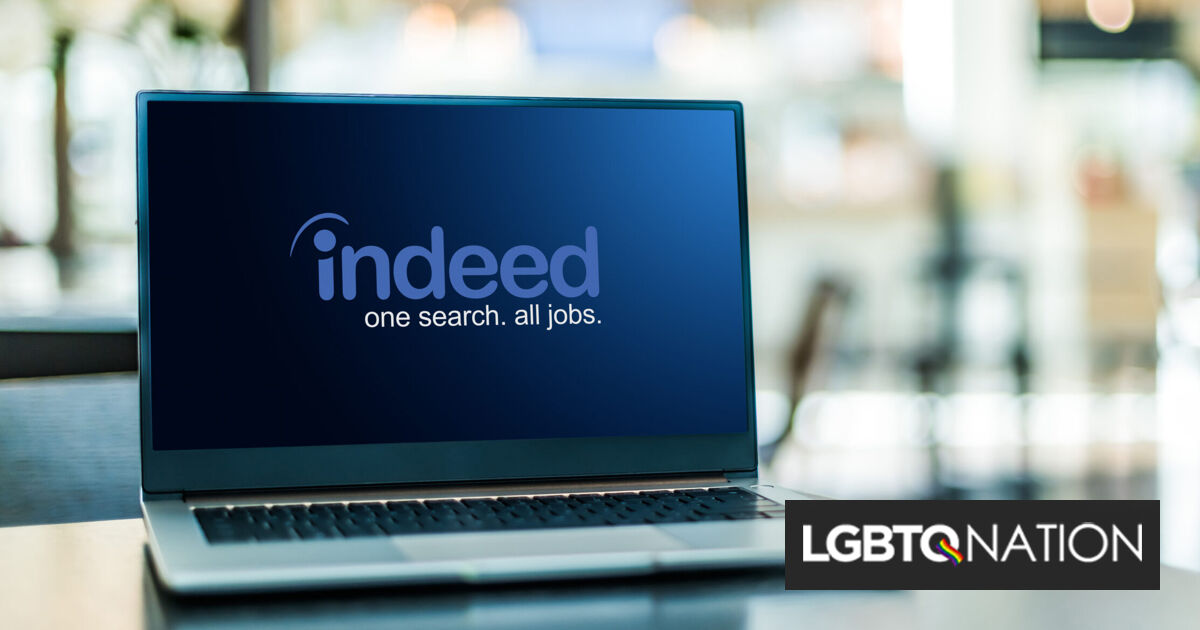 Job search company Indeed offers transgender employees an opportunity to relocate to a state without anti-trans laws by giving them $10,000 to relocate. The company will also cover any tax liability since a relocation payment is considered income.
This is on top of the $10,000 annual stipend offered to employees who must travel out-of-state to receive medical treatment.
It puts the company at the forefront of corporate actions to support LGBTQ+ employees. While other businesses have been specifically targeted for their support of queer customers and employees, Indeed has made it clear that they will not back down on the policies.
Target and Bud Light both faced immense pressure from far-right activists this year and then blowback from LGBTQ consumers when they retreated from their previous support. Disney has been targeted by Florida Gov. Ron DeSantis (R) repeatedly for the company's opposition to the state's Don't Say Gay law and their vow to help activists repeal it.
Bloomberg spoke to several corporate recruiters and relocation experts from around the nation. They all reported that LGBTQ+ employees are uneasy about their safety and support in the 20 states that have passed laws targeting the community – particularly in Florida, Texas, and Tennessee.
Indeed's employees in Florida and Texas, where the company is headquartered, were particularly concerned, according to Misty Gaither, Indeed's vice president of Diversity, Equity, Inclusion and Belonging.
"Folks want to work at a company that they perceive is taking care of employees," Sam Burger, a 30-year-old senior content creator, told the outlet. Burger used the funds to relocate to Colorado, where they report they are not only happier and less stressed, but they have received better medical care. Indeed's insurance policy will pay for their gender-affirming surgery and hormone therapy.
Actual Story on LGBTQ Nation
Author: Bil Browning