Bathroom bullies attacked a trans teen. A state law could punish him for it
Author: LGBTQ Nation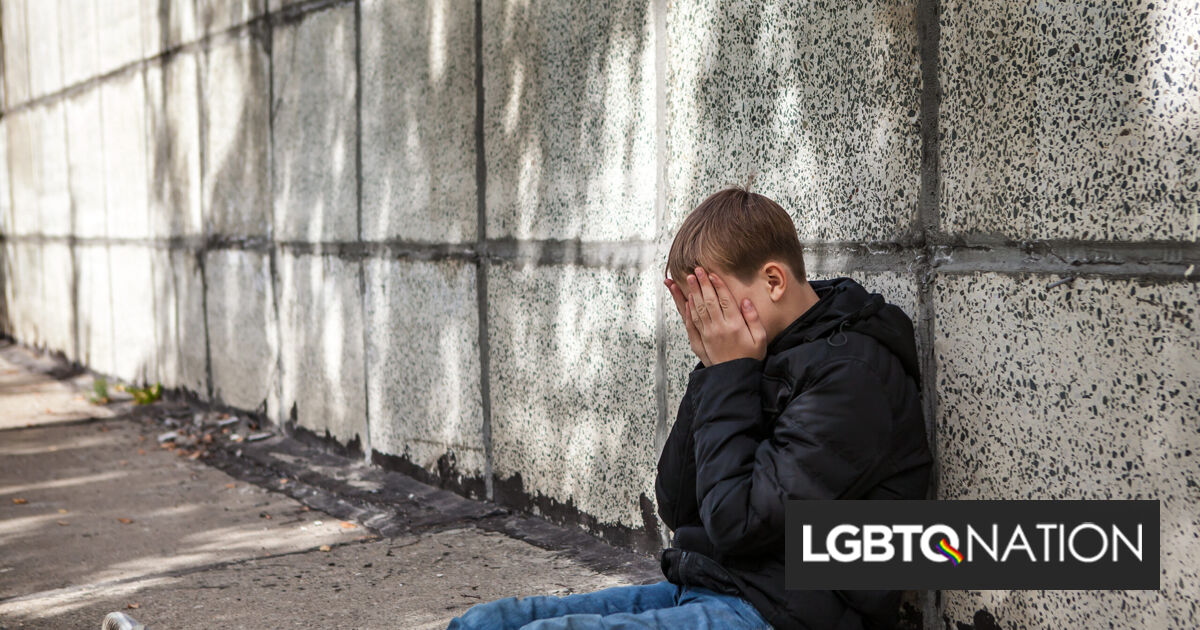 A transgender boy attacked by bullies in his high school bathroom could face punishment under a new Tennessee law that criminalizes trans people who use the toilet around cisgender people.
Sherri Yandle says her son Tobi, a 16-year-old trans teen at Siegel High School, was told by school administrators to use a single-stall faculty toilet whenever he had to use the bathroom. However, one day, Tobi really had to go, and the toilet was locked. So, having no other choice, he entered the boy's bathroom.
Related: Tennessee bans doctors from treating transgender youth with lifesaving healthcare
"He said some boys started chanting transphobic slurs, and then it got louder and louder," Yandle told WTVF. "They started hitting and kicking at the stall door, so Tobi had to use his back to brace it and then put his foot on the toilet to keep the door shut."
While hiding from his attackers, Tobi frantically texted a pal. The pal alerted Assistant Principal Lorie Gober, and Gober stopped the attack. Gober found Tobi in the toilet stall, crying, scared to death, Yandle told the Murfreesboro Daily News Journal. He thought the bullies were going to beat him up, she said.
The bullies haven't been punished, Yandle said, and Gober informed them that Tobi could face punishment under a new Tennessee law.
The law, signed in May by Republican Tennessee Governor Bill Lee, requires public school students to use bathrooms matching the gender they were assigned at birth. If they don't, others could sue them for being "a person of the opposite sex in a multi-occupancy restroom."
The law itself is transphobic, of course. Tobi is a boy and not, as the law says, a "person of the opposite sex." But even worse, the law allows cisgender students or their parents to sue schools for "psychological, emotional, and physical harm suffered" if they get upset about seeing a trans person using a multi-person bathroom or locker room that doesn't match the trans people's sex assigned at birth, Metro Weekly explained.
Yandle's version of events may have "variances" from Gobers' and the bullies', James Evans, a spokesperson for Rutherford County Schools, said in a statement. "The school district is required to follow this law," Evans added.
But while Tobi hasn't been punished yet, his mother and local LGBTQ activists worry that the school may punish him harshly in order to keep the bullies' parents from suing.
"I don't understand why my son would be punished when he's the victim of what to me is a hate crime," Yandle said. "[The school is] not supposed to let any child be bullied, and all children are supposed to be safe when they go to school and in that instance, I feel like this school failed."
Earlier this month, the Human Rights Campaign (HRC) sued Tennessee on behalf of two trans students to block the law from taking effect. The HRC, the students and their lawyers have all called the law discriminatory and unconstitutional.
Actual Story on LGBTQ Nation
Author: LGBTQ Nation