Bakery that hosted drag event closes after hate groups made her work a "nightmare"
Author: Molly Sprayregen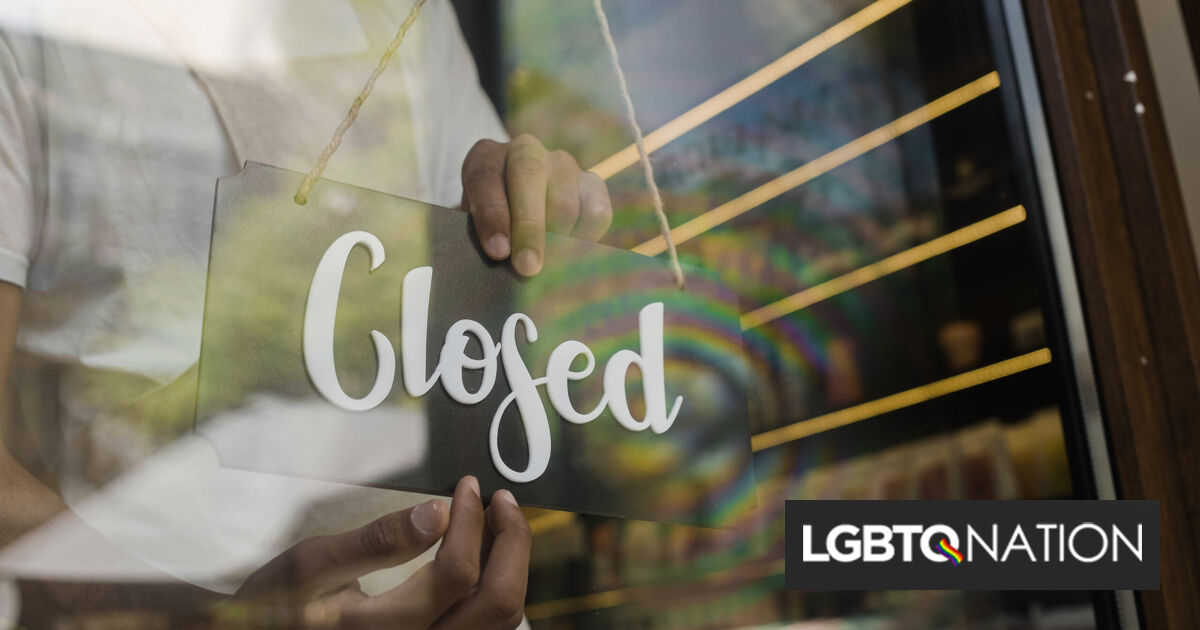 A bakery will permanently close its doors after experiencing months of vicious harassment for hosting a drag show.
Uprising bakery & café is located in a Chicago suburb called Lake in the Hills and owned by Corinna Sac, who opened the bakery in 2021 as an inclusive space for all. A press release announcing the closing details Sac's desire for the bakery to be a space where LGBTQ+ couples could come for wedding cakes.
"Her dream of an inclusive bakery has since become a nightmare no businessperson could have anticipated," the release states.
"Closing our doors is the direct result of the horrific attacks, endless harassment, and unrelenting negative misinformation about our establishment in the last eight months," Sac, who is bisexual, said in a statement. "From an award-winning bakery that donates to local organizations and supports diversity and inclusion, we have been rebranded by misinformation as 'gay only' and 'pedophiles.'"
She added that the relentless protestors have caused local customers to be afraid to visit the bakery out of fear of harassment.
The press release describes the event in question as a "family friendly show featuring drag performers" that was hosted by the café in 2022 and required registration and a ticket.
"The event drew outrage from many resulting in a targeted attack of vandalism at the property the night before. The doors and windows were destroyed, the glass was shattered, and messages of hate were painted on the building."
Sac said the man who did this, Joseph Collins, was a member of the white nationalist hate group Proud Boys and was charged with a hate crime.
After more attacks took place, the Village of Lake in the Hills then told Sac she could no longer hold events in the space due to zoning, even though she'd already been hosting events there for a year with no issues.
"A campaign was initiated to discredit, damage and defame Ms Sac, her staff, her food, and her patrons," the press release went on. "Protestors spent more than 120 consecutive days on the property, creating disturbances, inciting violence, photographing license plates of patrons, and harassing them on social media and online.
Because patrons have been too intimated to visit the bakery, Sac's sales have plummeted and thus, she cannot afford to stay open. She said she'd need $30,000 to keep her doors open.
Sac is currently working to raise money for employees so she can give them some financial padding. There are also events and fundraisers scheduled throughout the rest of the month to try to save the bakery. If they do not succeed, it will close on March 31st.
"Everything I have is in this business," Sac said. "Our home, our cars, retirement, savings. We put everything we had on the line and personally secured this location, our equipment, and our dreams."
No matter what happens, Sac vowed never to stop fighting for justice. She recently testified at the state legislature about her experiences.
"If we have to go out, we will go out with a BANG," she declared in the release, "and make it long-lasting and positive. I will do everything I can to make sure what happened to my American Dream doesn't happen to anyone else."
Fueled by anti-LGBTQ+ misinformation on social media, over the past year, drag queen story hours and other family friendly LGBTQ+ events featuring drag performers have become a target for far-right groups like the Proud Boys as well Republican politicians. Earlier this month, Tennessee became the first state to pass a law intended to ban drag performances in public spaces. Similar legislation has been introduced in state houses across the country.
Actual Story on LGBTQ Nation
Author: Molly Sprayregen