Anti-LGBTQ hate group leader busted for assisting efforts to undermine the election
Author: John Gallagher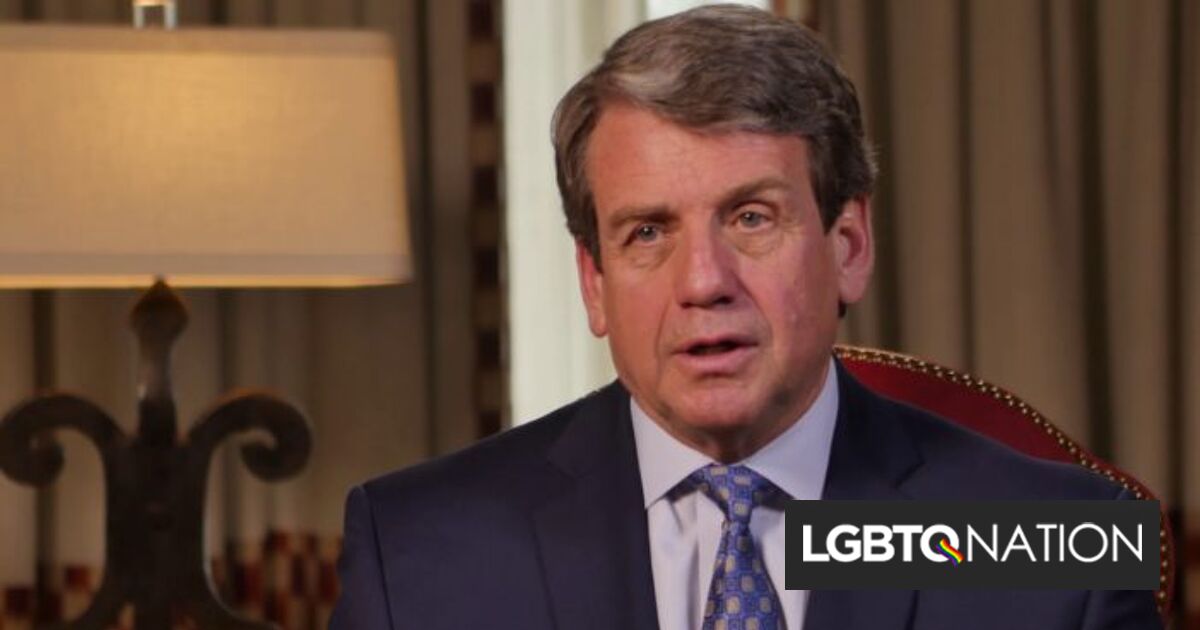 As the head of the hate group Alliance Defending Freedom (ADF), Michael Farris spends most of his time fighting LGBTQ rights. The ADF has been at the forefront of legal battles aiming to diminish LGBTQ protections by mandating religious liberty exemptions that would skirt nondiscrimination laws.
But Farris has been expanding his repertoire lately. A recent report from Talking Points Memo (TPM) finds that Farris was advising the attorney general of South Carolina in November and December 2020 on how they could try and invalidate Joe Biden's election.
Related: Chick-fil-A's profits are being used to push anti-trans state laws & kill the Equality Act

Farris offered his legal expertise to state Attorney General Alan Wilson (R) while Wilson was pondering how he could challenge the national results. For the record, Donald Trump carried South Carolina by about 12 percentage points.
The strategy at the time was for Republican-led states to challenge the results in states that Trump lost, an unheard of — and ultimately unsuccessful — approach. Farris sent Wilson a brief, and the attorney general followed up with a conversation with Farris.
"Mike was very accommodating and knowledgeable about the legal issues raised in the pleading," Wilson wrote in an email obtained by TPM.
"We raised a few issues with Mike that were also raised by other states that involved issues with state standing under 14th amendment analysis as well as issues with the remedy," he added. "There were other issues that have been raised that have been difficult to overcome but our staff along with other states are still working through the issue."
Farris was just one of several right-wing attorneys looking to undermine the election results. Among them was Don Brown, the attorney for an Army officer pardoned by Trump following a conviction on war crimes. Mark Martin, the former chief justice of the North Carolina Supreme Court, was another.
Ultimately, South Carolina was one of 17 states that filed amicus briefs in the lawsuit that was brought by Texas against four battleground states in an effort to overturn the election. The suit was dismissed by the Supreme Court in December, on the grounds that those states didn't have any say in what happened in elections in other states.
In a statement to TPM, ADF responded to the report by saying that the organization had nothing to do related to the 2020 election results. In a separate statement, Farris passed his lobbying off as the concern of a private citizen.
"Election integrity is an issue I care about on a personal level and hope that all Americans take the issue seriously for the sake of future generations," he said.
"In my personal capacity and on my own time, I communicated with Attorney General Wilson about legal and constitutional questions regarding the election," he continued. "The subject of voter fraud was not part of those conversations, nor was I involved in producing any 'reports' on the same subject."
Farris has been increasingly involved in the right's voter suppression efforts. He appeared on stage with fellow hate group leader Tony Perkins at a "Pray Vote Stand Townhall" this spring.
He was also quietly added to the advisory board of Advancing American Freedom, the new group founded by former Vice President Mike Pence. Abortion and "religious freedom" advocacy against LGBTQ rights is a large aspect of the group's planned attacks on President Joe Biden's progressive agenda, and former Trump administration officials such as Kellyanne Conway and Pence's former Chief of Staff, Marc Short, are involved.
Actual Story on LGBTQ Nation
Author: John Gallagher