A soccer player's anti-gay slur is going to cost him
Author: Alex Bollinger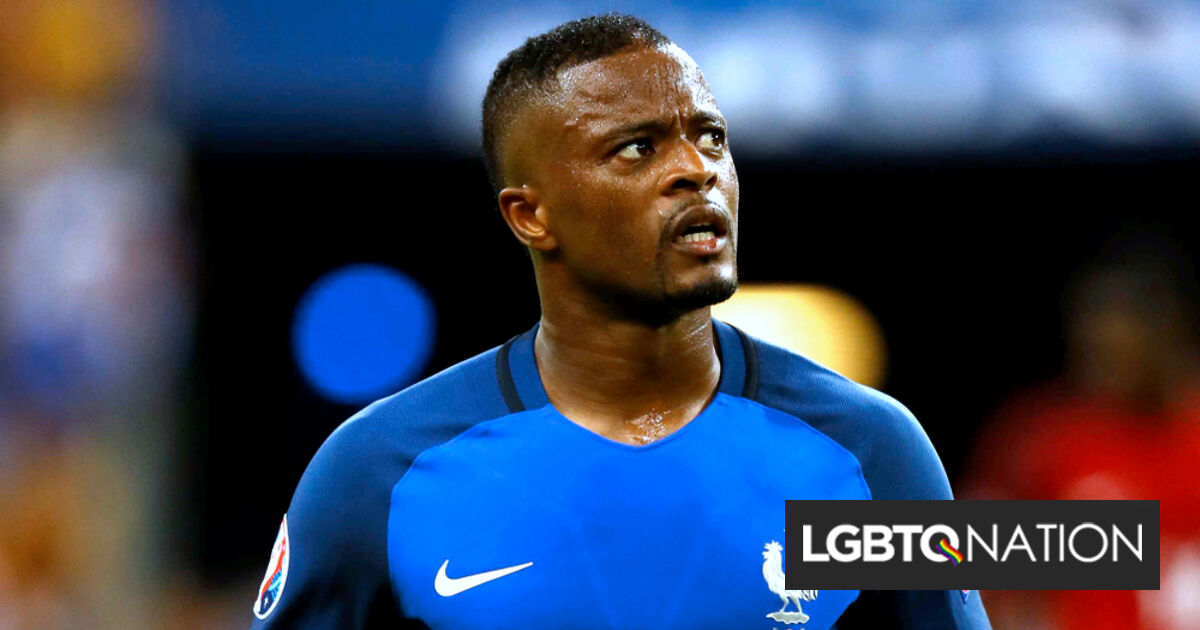 Former soccer player and coach Patrice Evra has been fined for making homophobic statements in a video shared on Snapchat.
Evra, who has played for Manchester United, Juventus, Monaco, the French national team, and other teams, posted a video to Snapchat on March 18, 2019, just before the team Paris Saint-Germain faced his old team, Manchester United.
"Paris, you're a bunch of f*gs," the former captain of the French national team said, using the French word "pédés," which is generally understood as insulting toward gay and bi men and is a reference to the stereotype that queer men are child sex abusers. "Here, it's the men who talk."
France outlaws speech that incites others to discriminate against a variety of categories, including sexual orientation. At his trial in December 2022, the prosecutor sought the maximum penalty against Evra, a fine of 1500 euros ($1600) and 300 euros ($321) as a suspended sentence.
His lawyer Jérôme Boursican tried to defend him by arguing that his use of the anti-gay slur wasn't homophobic.
"What he meant was, it's Paris Saint-Germain," Boursican told the court. "This is someone who was raised in rough neighborhoods, he talks like that.
The prosecutor said that Evra is a "media personality, followed by numerous young people" who has a responsibility to "maintain a level of discourse that's civil and respectful of all people."
On February 9, 2023, a judge gave him a 1000-euro fine ($1072) and ordered him to pay 1000 euros to several LGBTQ+ organizations that filed a civil claim against him.
"This decision shows that the justice system can punish homophobic statements, which are still heard too often and not taken seriously in the world of soccer," said Julien Pontes of the LGBTQ+ organization Rouge Direct. "Hate speech, whether it's homophobic or racist, should not be tolerated in stadiums."
Actual Story on LGBTQ Nation
Author: Alex Bollinger