Woman stages 36-hour police standoff after allegedly kidnapping ex-girlfriend
Author: Daniel Villarreal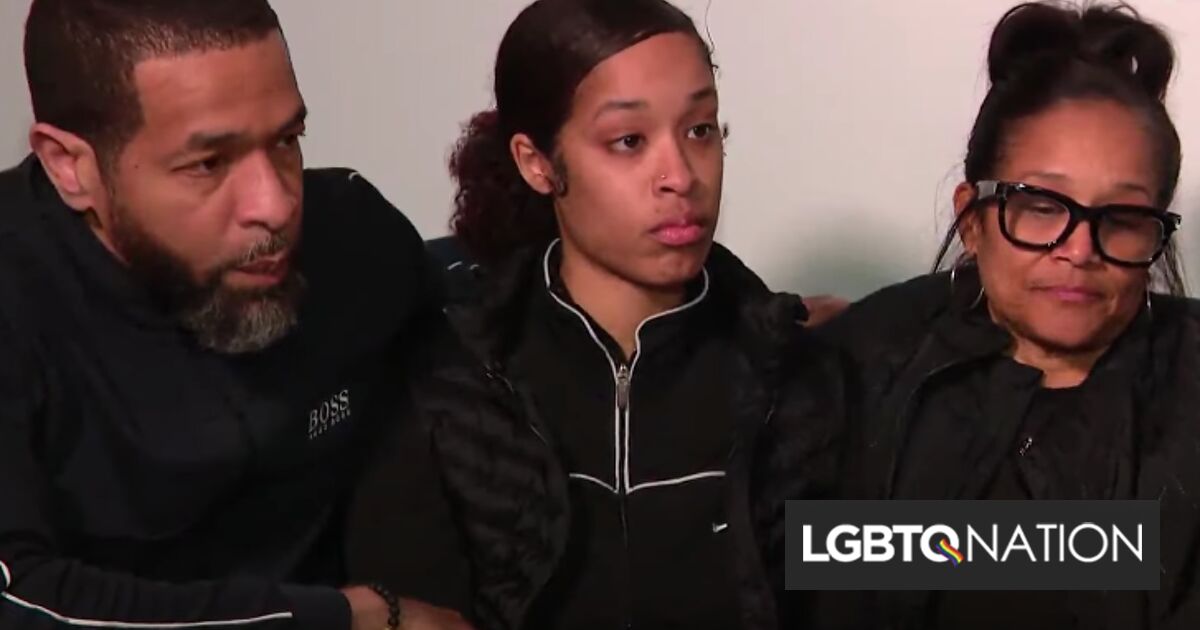 When police officers in Fairfax County, Virginia found 25-year-old Lauren Kingsbury outside of a motel around 11 a.m. on March 28, she had already been missing for four days.
She told officers that her 29-year-old ex-girlfriend Brittany Copelin had abducted her but that Copelin had departed in her SUV. When police located Copelin's SUV, she fled, leading to a brief chase, police said. When she finally stopped, she barricaded herself inside her vehicle and flashed her gun at police. The resulting standoff lasted nearly two days and shut down a state highway.
Kingsbury had been reported as missing on March 26 after last being seen on March 24. Her family said that Copelin had broken into her ex-girlfriend's condominium, threatened her, pulled out a gun, fired a shot, and then kidnapped her, WRC-TV reported.
"The bullet went past my left ear. I heard ringing in my ear. I smelled the smoke. I've never had a gun pointed at me nonetheless a gun shot at me," Kingsbury told WUSA-TV. She said she immediately entered "survival mode" and wanted to do anything to keep Copelin happy.
"I kept praying to God, guide me home, guide me home, guide me to my family," Kingsbury said.
When police found Kingsbury at the motel, she said she was safe. After police located Copelin's SUV and she locked herself inside, she refused to exit and held the gun to her own head "multiple times," Fairfax County Police Chief Kevin Davis told WJLA-TV.
Police surrounded Copelin's SUV with armored vehicles and patrol cars, lights flashing. Negotiators also approached her SUV while other officers pointed rifles at Copelin. However, the negotiators left when she refused to cooperate.
After that, police largely stayed on the phone with Copelin to calm her down. Police said she was "very emotional at times." At one point, Copelin threw the bullets in her gun out of her vehicle in exchange for some donuts, police said.
After 36 hours, she finally surrendered herself on March 29. She left the scene in an ambulance and was assessed by medics. Afterward, the police took her to jail where she remains without bond.
"The reason why it took so long is because we wanted to get to the best possible outcome for a person that was in a mental health crisis because that's what this was," Fairfax County Police Chief Kevin Davis said.
Copelin now faces several criminal charges including kidnapping, home invasion, first-degree assault, second-degree assault, third-degree burglary, two counts of firearm use in the commission of a felony, felony possession of a loaded handgun, and false imprisonment.
In a crowdfunding appeal for Copelin's legal costs, her parents André and Sherri Copelin wrote, "We sincerely regret that some were inconvenienced by the extended road closures and law enforcement/media presence."
"Brittany's life and welfare are of paramount importance to us," her parents continued. "Thus, we are extremely thankful that she emerged from this incident unharmed. We pray that she receives all necessary for her sound mind and well-being."
An estimated 43.8 percent of lesbian women and 61.1 percent of bisexual women have experienced violence from an intimate partner at some point in their lifetime, as opposed to 35% of heterosexual women, according to the National Coalition Against Domestic Violence.
Nearly 11 percent of cases of intimate partner violence involved a gun, the coalition added. Additionally, 45 percent of victims don't report the violence to the police because they believe it'll either not help or that they'll face anti-LGBTQ+ discrimination from legal officials.
Actual Story on LGBTQ Nation
Author: Daniel Villarreal