West Virginia gov. signs gender-affirming care ban
Author: Daniel Villarreal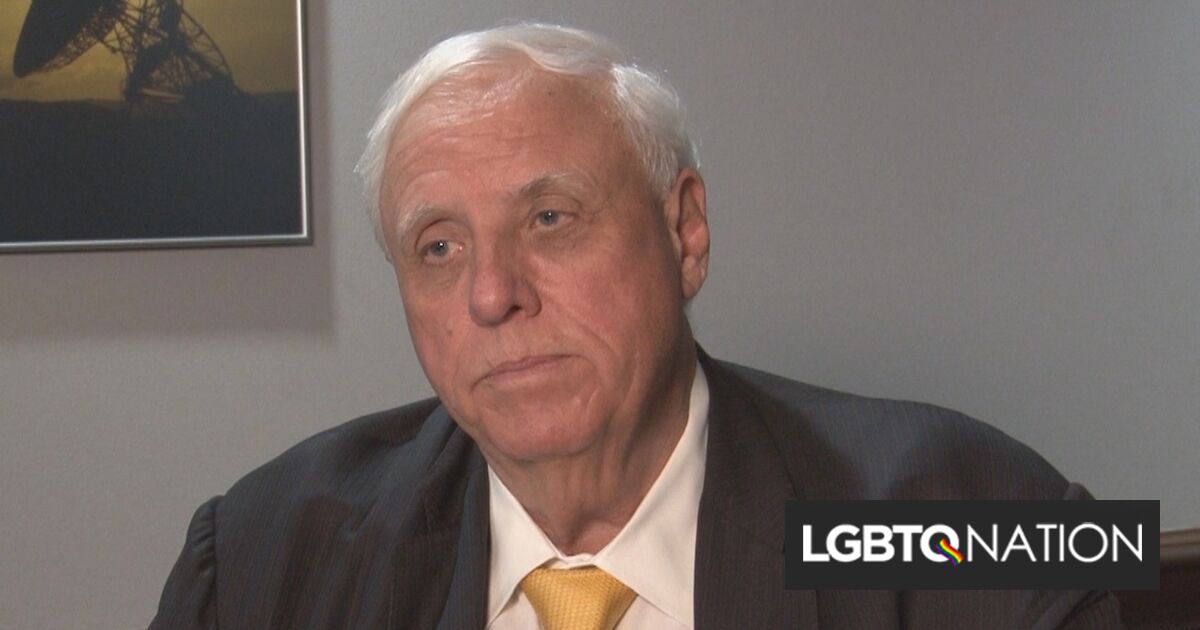 West Virginia Gov. Jim Justice (R) has signed a bill banning gender-affirming care for transgender youth.
The state's law, which goes into effect in January 2024, differs from similar bans in at least 10 other states by allowing youth to receive some gender-affirming care if doctors worry they may self-harm or attempt suicide without it.
West Virginia's ban forbids medical professionals from providing minors with puberty blockers, hormone therapy, and gender-affirming surgery (despite the fact that such surgeries aren't performed on minors).
However, the law allows doctors to prescribe puberty blockers and hormone therapy to teens who are considered at risk for self-harm or suicide. Such teens must get parental consent as well as a diagnosis of severe gender dysphoria from two doctors, PBS reported.
One of the doctors must be a mental health provider, the law states, and both doctors must have the training to diagnose and treat young people with severe gender dysphoria. Both doctors must also provide written testimony that the gender-affirming care is necessary to prevent or limit self-harm, ABC News reported
Any medication prescribed to youth must use the lowest possible dosage necessary to "treat the psychiatric condition and not for purposes of gender alteration."
State Senate Majority Leader Tom Takubo (R), who is a doctor, pushed for these exceptions citing 17 peer-reviewed studies showing how gender-affirming medications can significantly reduce suicidal ideation in youth with severe gender dysphoria. "These kids struggle, they have incredible difficulties," Takubo said.
In response to Gov. Justice signing the bill into law, Cathryn Oakley, the Human Rights Campaign's State Legislative Director and Senior Counsel said, "Gov. Justice and the legislature are substituting their political priorities for the expert judgment of medical experts – the mainstream American medical community recommends the age-appropriate, best practice medical care that this law now prohibits."
Indeed, gender-affirming care for trans youth has been deemed as both safe and medically necessary by the American Medical Association, the American Public Health Association, the American Academy of Pediatrics, the American Psychiatric Association, and other large medical professional groups.
"Gov. Justice's actions today are dangerous, discriminatory, and just another example of politicians in positions of power abusing their authority to cater to extreme elements of their base – harming the children of West Virginia in the process," Oakley added. "These lawmakers are denying transgender and non-binary youth care that saves lives."
A 2017 Williams Institute study estimated that West Virginia had the highest per capita rate of transgender youth of any state. Research compiled by West Virginia University Medicine physicians found that trans youth in West Virginia have suicidal ideation at rates three times higher than their cisgender peers.
Similar bans have been passed in Alabama, Arkansas, Arizona, Georgia, Iowa, Kentucky, Mississippi, Tennessee, Utah, South Dakota, and West Virginia. However, the bans in Alabama and Arkansas have both been blocked from going into effect by federal judges. Similar bans have also been introduced in at least 21 other state legislatures.
A 2021 West Virginia ban on transgender athletes participating in scholastic and collegiate sports was blocked by a federal appeals court in February.
Editor's note: This article mentions suicide. If you need to talk to someone now, call the Trans Lifeline at 1-877-565-8860. It's staffed by trans people, for trans people. The Trevor Project provides a safe, judgement-free place to talk for LGBTQ youth at 1-866-488-7386. You can also call the National Suicide Prevention Lifeline at 1-800-273-8255.
Actual Story on LGBTQ Nation
Author: Daniel Villarreal