Virginia lawmakers unanimously reject anti-trans bill
Author: Molly Sprayregen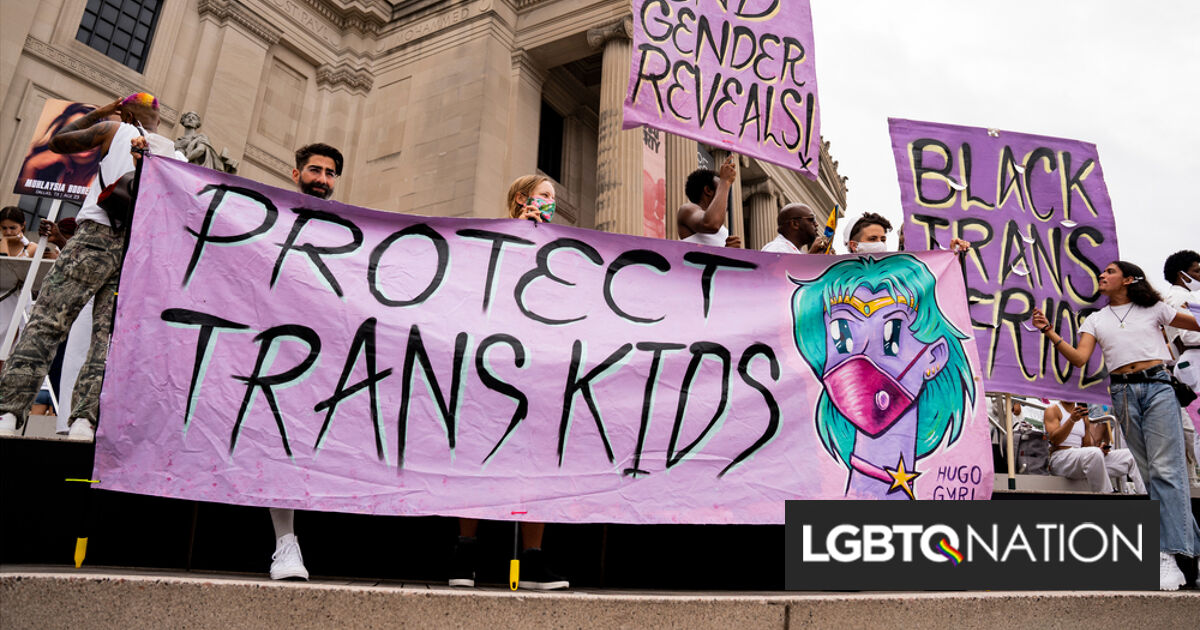 This week, the House Early Childhood/Innovation subcommittee in the Virginia House of Representatives unanimously voted to reject a bill targeting transgender students.
H.B. 1434 – introduced by Republican state Del. Jason Ballard – would have required trans students to obtain a court order to update their names on any school records.
In response to the subcommittee's decision, the ACLU of Virginia tweeted that "Trans & nonbinary students should be able to go to school and be called by their chosen names, without fear of being outed."
🎉WIN: HB1434, which would require a court order to update a student's name on ANY school record, died in subcommittee on a unanimous 9-0 vote.

Trans & nonbinary students should be able to go to school and be called by their chosen names, without fear of being outed. pic.twitter.com/2y65nUpZFh

— ACLU of Virginia (@ACLUVA) January 25, 2023
Equality Virginia celebrated the lawmakers' decision to reject the bill.
"This bill served no educational purpose and was entirely unnecessary," the organization's Executive Director Narissa Rahaman said in a statement to the Washington Blade. "LGBTQ+ students thrive when they are provided safe, affirming and supportive learning spaces, which includes allowing them to go by their chosen name without jumping through legal hoops." 
"HB 1434 would have run counter to that by creating a hostile school environment. By tabling this bill the subcommittee has sent a strong message that LGBTQ+ students belong in Virginia." 
A state Senate subcommittee also recently tabled three bills seeking to ban trans kids from playing on sports teams that align with their gender identity.
While the decision is a victory for trans rights in the state, another anti-trans bill aimed at students remains on the table. H.B. 1707 would require school employees to out trans and nonbinary students to their parents.
Del. Tara Durant (R) claimed the bill would "ensure that parents are kept in the loop" and claims the bill is designed to help trans kids since there are such high rates of suicidal thoughts in the trans community.
"This is simply ensuring that children are getting the help they need," she said, according to WUSA9. "The support they need, and making sure that those who care about them and love them the most – who are the parents – are always on their side. That they're never stuck in the dark." 
Democratic Del. Danica Roem, the state's first out trans legislator, said outing trans kids is not the way to help them.
"Being trans, or being non-confirming, or non-binary in itself is not the reason that you have that statistic," said Roem. "The reason you have that statistic is that trans, non-binary, gender non-conforming people feel stigmatized, feel ostracized, and feel outcast by other people." 
Roem added that the bill is "interjecting themselves into what can be a very toxic and very hostile situation," she said. "Where quite frankly – where if you have never had to worry about someone outing you, you don't understand and you don't know."
Editor's note: This article mentions suicide. If you need to talk to someone now, call the Trans Lifeline at 1-877-565-8860. It's staffed by trans people, for trans people. The Trevor Project provides a safe, judgment-free place to talk for LGBTQ youth at 1-866-488-7386. You can also call the National Suicide Prevention Lifeline at 1-800-273-8255.
Actual Story on LGBTQ Nation
Author: Molly Sprayregen