Twitter users mock sports star over his failed attempt at a transphobic tweet
Author: Daniel Villarreal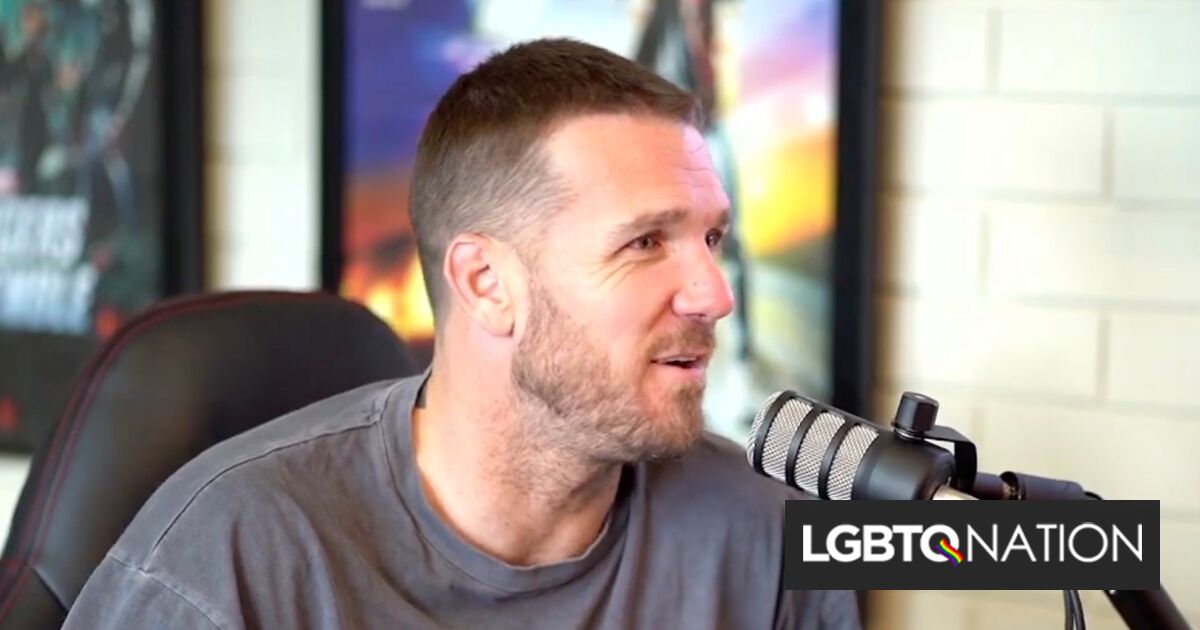 Twitter users are mocking a former professional athlete after a botched attempt at a transphobic message about men wearing tampons.
Dane Swan, a 38-year-old former pro-rugby player in the Australian Football League (AFL), wrote in a January 3 tweet, "It's been some day folks cause today is the day i learnt that men can buy tampons. I've now officially seen it all."
In his tweet, he tagged Ralph Horowitz, the co-host of his nearly podcast Swanny and Friends.
But while Swan mentioned tampons, the picture he included with his tweet showed a supermarket shelf with packages of absorbent underwear and incontinence protectors for men. Cisgender men and others of all ages use these products to stop them from soiling themselves.
It's been some day folks cause today is the day i learnt that men can buy tampons. I've now officially seen it all.
Bookmark this too please @rtralphy . pic.twitter.com/uCyp4FDl9i

— Dane Swan (@swandane) January 4, 2023
Numerous people took offense to Swan's transparently provocative and ignorant tweet, because it mocked both trans and incontinent people.
Self-described intersectional feminist Joanne Harris responded to Swan's tweet by writing, "1: There have never been any restrictions on who could buy tampons. 2: These aren't tampons."
Voice actor Phil Hendrie wrote, "I bought them for my wife, girlfriends for years. What are you talking about?"
Physiotherapist Brien Seeny responded, "Thought you were an advocate for men's health? It's a struggle to get men suffering from pelvic floor and prostate issues to not feel self conscious about using these vital products as it is without you posting this rubbish."
LGBTQ+ YouTube creator Roly West conveyed the sentiment of countless commenters by writing, "Do you have a humiliation fetish? The fact you kept this up even though it makes you look absolutely moronic is hard to understand."
Since Swan tagged his podcast co-host, it's likely that they may discuss male tampon use in their next podcast episode (despite Swan confusing them with adult incontinence products).
Though Swan may not realize it, tampon companies have increasingly acknowledged that trans men and other menstruating people use their products.
In 2019, the tampon brand Always announced that it would remove the female symbol from the packaging of its sanitary pads to be more trans-inclusive. The brand Tampax has also started using "they/them" pronouns in its social media posts to be more inclusive of non-female customers. Toni the Tampon, a character in an educational coloring book by the same name, has also informed readers that people of all genders can get periods.
Transphobic conservatives have criticized trans-inclusive brands for trying to "erase women," an exaggerated accusation often thrown at trans women who just want acknowledgment and legal protection.
Far-right conspiracy theorist Rep. Marjorie Taylor Greene (R-GA), even blamed trans men for a national tampon shortage that was actually caused by Covid-19 chain supply disruptions. Other conservatives have been outraged by measures to place menstrual hygiene products in all school restrooms.
But their outrage isn't actually about tampons — it's about the very existence of trans people.
Actual Story on LGBTQ Nation
Author: Daniel Villarreal