Trans woman shot to death in parking lot by cold shooter who then steals her car
Author: Juwan J. Holmes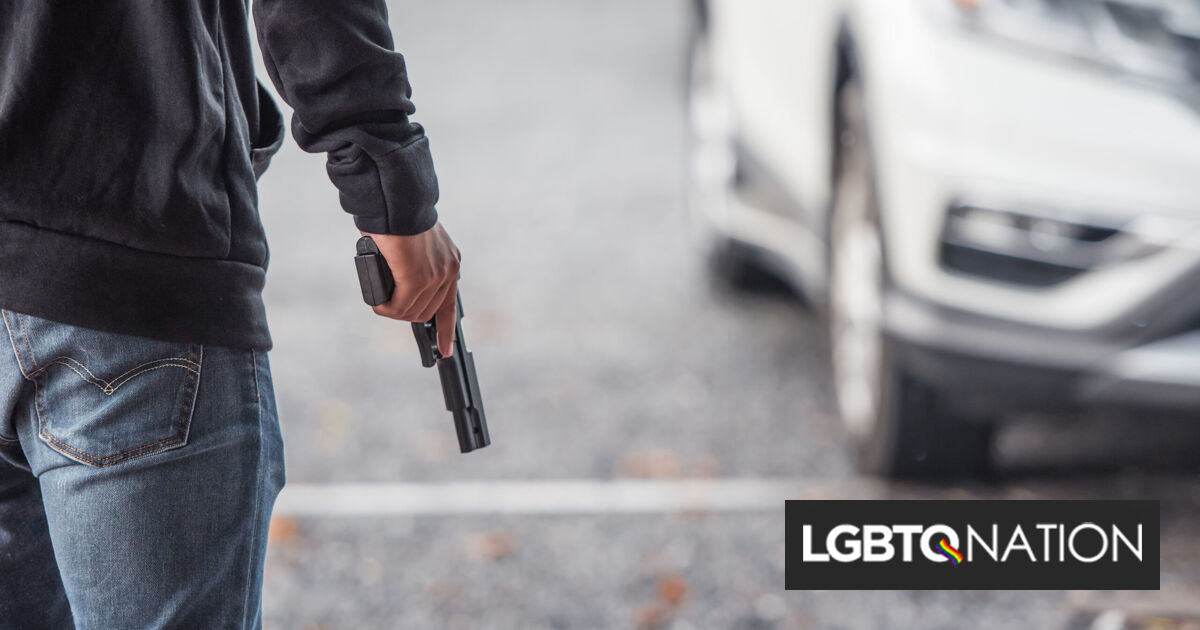 Advocates have confirmed that a victim in an apparent carjacking and murder weeks ago was a 35 year-old transgender woman, who was misgendered in reports of her death by local media and police statements.
Police are searching for a man seen on camera as he jumped into the victim's vehicle after shooting her in cold blood.
Related: Parents sue Tennessee for discriminating against trans students
Many reports have conflicting information. Danyale — with the last name Johnson, according to some — was shot to death in Memphis early on November 7, 2021, based on local reports and police statements. The Human Rights Campaign, which reports her last name as Thompson, says she died on November 13.
The shooting took place outside the Bellevue Inn, a motel right next to Jesse Turner Park in the city's Rozelle area, barely miles from downtown. Danyale's body was discovered and taken to a hospital, where she was declared dead.
Police believe her shooter drove off in her 2010 black Nissan Altima right after.
Little other information has been offered about Danyale's death, and the few reports of the shooting refer to her as "a man." The Memphis Police Department tweeted that she was a "male shooting victim."
According to the Human Rights Campaign (HRC), she is at least the 48th victim of fatal violence against trans and gender non-conforming people in 2021, which continues to grow as the most they have recorded in a single calendar year.
"Having lost yet another Black transgender woman to such tragic means is heartbreaking, but also serves as a reminder that we must continue to fight for the safety of our community, especially when it comes to gun control," Tori Cooper, Director for Community Engagement for HRC's Transgender Justice Initiative, said in a statement for the organization. "Too often, members of the transgender community are senselessly and violently taken from us by firearms. Danyale's death comes at a somber time for the community as we recognize this year as the most violent and deadliest year on record for our community."
Danyale — who had turned 35 this year — was a graduate of Memphis's Booker T. Washington High School and an attendee of the University of Memphis.
This is just the most recent of several unfortunate deaths of Black trans woman in Tennessee and neighboring states. Just last year, another Black trans woman named Angel Haynes was also gunned down after taking a trip to a hotel in Memphis.
Georgia, Mississippi, North Carolina and South Carolina have been the scene of more than 10 murders or violent incidents against trans people in the last year.
This year, Tennessee was dubbed as the leader of the "Slate of Hate" due to the number of anti-trans legislation enacted there in 2021. They are currently leading the lawsuit filed by legal officers of 20 states against the Joe Biden administration in an effort to maintain many of those laws, despite the federal government's position that they unlawfully discriminate against LGBTQ people.
One law, House Bill 1182 — which called for signs reading "This facility has a policy of allowing the use of restrooms by either biological sex" on any public restroom that does not explicitly ban trans people from using it — is currently blocked by a lawsuit pending federal litigation.
The Memphis Police Department urge anyone with information to call Crime Stoppers at 901-528-CASH. A reward of up to $2,000 is currently being offered for information.
Actual Story on LGBTQ Nation
Author: Juwan J. Holmes