Tennessee issues trans healthcare ban & nation's first drag ban. Now come the lawsuits
Author: John Russell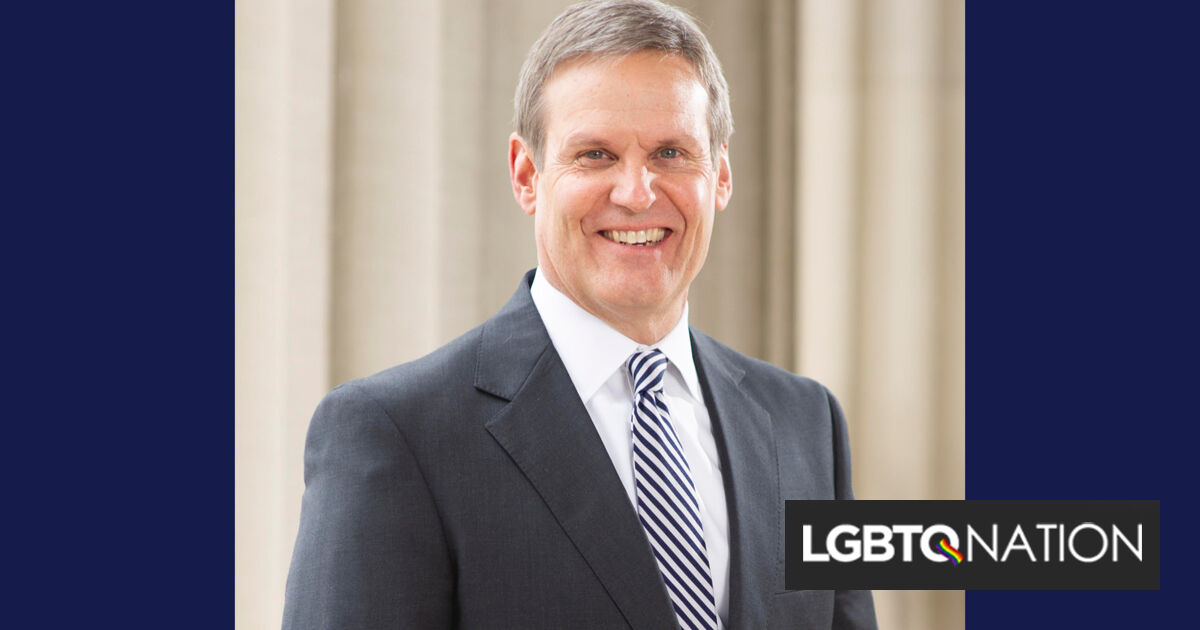 Tennessee has become the first U.S. state to pass a law intended to restrict drag performances. It also recently passed a ban on gender-affirming healthcare for transgender youth. The American Civil Liberties Union has promised lawsuits challenging both new laws.
On Thursday, Gov. Bill Lee (R) signed the law, which bans "male or female impersonators who provide entertainment that appeals to a prurient interest" from appearing "on public property" or "in a location where the adult cabaret performance could be viewed by a person who is not an adult."
The new law will take effect later this year, according to The New York Times.
In a statement, ACLU of Tennessee legal director Stella Yarbrough said that the ACLU would "challenge enforcement of this law if it is used to punish a drag performer or shut down a family-friendly LGBTQ event."
However, Yarbrough stressed that the law does not make drag performances illegal in the state. The ACLU's statement notes that the law bans performances that are "harmful to minors," but "the legal definition for 'harmful to minors' in Tennessee is very narrow and only covers extreme sexual or violent content with no artistic value. Drag performances do not inherently fall into this category and are protected by the First Amendment."
"We are disappointed that Governor Lee chose to sign a bill that politicians intended to censor drag performances," Yarbrough said. "However, I want to be abundantly clear: the law that was just signed does not make it illegal to perform in drag in Tennessee. The law bans obscene performances, and drag performances are not inherently obscene."
The statement urged performers, event organizers, and business owners who are negatively affected by the law to contact the ACLU of Tennessee.
Similar bills banning or restricting drag performances have been introduced in other states, including Montana, Pennsylvania, Arizona, and Arkansas, but Tennessee's is the first to be signed into law.
Earlier this week, Lee was criticized for his support of the anti-drag bill after a photo from his high school yearbook surfaced showing the Republican in drag. Activist Zachary Heath has since launched a GoFundMe campaign to purchase billboards across Tennessee featuring the photo alongside the state's foster care system statistics. In 2020, Lee signed a law allowing Tennessee adoption agencies to discriminate against gay and lesbian parents.
Lee also signed a new law banning Tennessee doctors from providing gender-affirming care, including puberty blockers and hormone therapy, to anyone under the age of 18. As Common Dreams reports, Lambda Legal, the ACLU, and the ACLU of Tennessee have said they will sue over the law. Every major U.S. medical and mental health association has said that such care is essential to the health and well-being of trans youth.
In a joint statement, the organizations said that they would not allow the law to stand.
"We are dedicated to overturning this unconstitutional law and are confident the state will find itself completely incapable of defending it in court. We want transgender youth to know they are not alone and this fight is not over," the groups said.
Tennessee is now the fourth state to ban gender-affirming care for minors. Earlier this week, Mississippi passed a similar law, following Utah and South Dakota earlier this year. Other similar laws passed in Arkansas and Alabama have been halted by court challenges.
Last April, the Department of Justice (DOJ) sued Alabama to block S.B. 184, a state law signed by Gov. Kay Ivey (R) last year that would criminalize gender-affirming medical care for trans youth. Previously the DOJ had filed a brief in 2021 supporting doctors and transgender families suing the state of Arkansas for a similar ban.
Actual Story on LGBTQ Nation
Author: John Russell