Teen punched, choked & gouged eyes out of a man he thought was gay
Author: Daniel Villarreal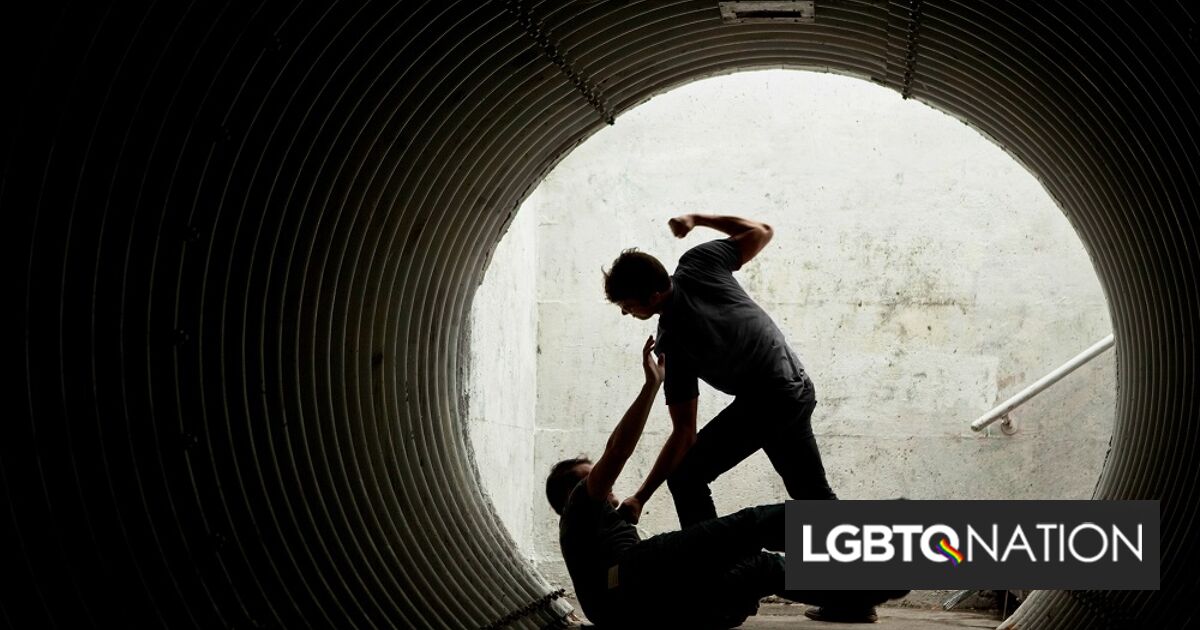 Eighteen-year-old José Tobias Carranza Serrano has been charged with attempted murder after he punched, kicked, choked, and tried to gouge the eyes out of an unnamed, intellectually disabled 37-year-old man who Serrano suspected of being gay.
The attack occurred on Tuesday, June 22 in the James J. Braddock North Hudson County Park of New Jersey. The park faces Manhattan, New York just across the Hudson River.
Related: Gay teen stabs attacker during gay bashing & buys enough time to save his friends
The disabled man's 27-year-old sister said that his family became concerned when he didn't return after his usual evening walk. Near 6 a.m. on June 22, a jogger discovered the man badly beaten in the park and contacted the police.
Medical authorities with the Hackensack University Medical Center said he sustained multiple injuries, including fractured facial bones, bruises as well as kidney and liver damage. He was placed into a coma and remains on a ventilator.
Police eventually arrested Serrano, who also goes by the name Kevin Lopez. Serrano reportedly had blood on his clothes at the time of his arrest. He confessed to the crime, admitting that he didn't know his victim but targeted him for his sexual orientation. Police and courtroom officials said that Serrano seemed to show no remorse for the attack. He also stole eight dollars and a cell phone off of his victim.
"He expressed no remorse to the detectives and said that he was 'satisfied' with what he had done to the victim, who was a stranger to him," Deputy Attorney General Danielle Scarduzio said at a hearing.
Serrano has been charged with attempted homicide, bias intimidation, robbery, and aggravated assault. He's being held at the Hudson County jail.
On Thursday, a judge denied him bail, saying that he was a flight risk, would obstruct the investigation, and would potentially harm others if released, NJ.com reported. He could face 40 to 50 years in prison if convicted.
"This defendant is charged with attempting to kill a complete stranger because he thought the man was gay," said New Jersey Attorney General Gurbir Grewal in a statement. "The victim was beaten and choked so badly that he was unconscious for several hours before a passerby found him and called for help."
"Whether this type of hate-fueled violence is directed against the LGBTQ+ community or other groups, it is terribly destructive to society and we must push back against it in every way possible."
The victim's sister said, "It's hard to believe someone would beat him to that extent. There's no reason to do that to another person. They broke half of his face…. [He] has the mind of a five-year-old, so I have never thought about whether he is gay or not."
Actual Story on LGBTQ Nation
Author: Daniel Villarreal