Sue Bird & other out basketball stars lead US women's team to Olympic gold medal
Author: Juwan J. Holmes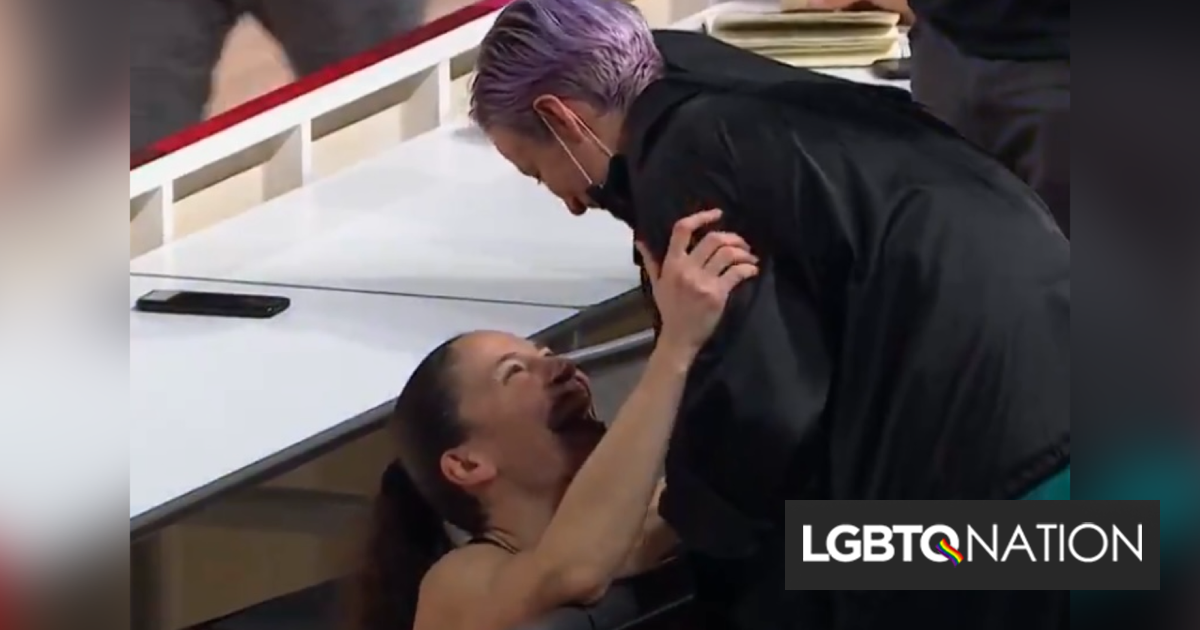 The U.S. Women's national basketball team has won yet another gold medal, their seventh straight in Olympic competition since 2000. With six out players and at least one out assistant coach, the team bought LGBTQ representation to a global stage.
With the victory, Sue Bird — the girlfriend of U.S. Women's soccer star Megan Rapinoe — has earned more gold medals than any other Olympic basketball player, alongside Diana Taurasi.
Related: Megan Rapinoe leads Team USA to Olympic bronze medal in incredible comeback
Out assistant coach Cheryl Reeve earned her first Olympic gold medal as a coach with the victory, adding to her six WNBA championships as an assistant and head coach.
Bird had seven points in the team's 90-75 victory over the host nation's team and subsequent silver medallists, Japan.
The other out players on the team also shined in the gold medal game. Breanna Stewart had 14 points, 14 rebounds, 5 assists, 4 steals and 3 blocked shots. Taurasi had seven points, eight assists, and eight rebounds, and Chelsea Gray had six points and four assists.
A'ja Wilson had 19 points and 5 blocks in a game held on her 25th birthday.
Brittney Griner led the team in scoring with 30 points, a U.S. women's national team record.
"Can I get some barbecue sauce for that 30-piece?" Griner joked afterwards.
Bird, the oldest member of the team at 40, has decided these will be the final Olympics she competes in as a player. "No one has to ask about it anymore," she said.
She celebrated the medal with a moment embracing and kissing Rapinoe in the stands.
Rapinoe also did an interview about her relationship with Bird before the game ended.
LGBTQ sites like Autostraddle have already reported spikes in traffic since the game aired.
STOP IT. That @mPinoe interview talking about @S10Bird 😭😭😭😭😭😭😭😭😭😭😭😭😭😭😭😭😭😭

— Jessica Clarendon (@jessclarendon) August 8, 2021
Taurasi and others are looking to defend their reign in Paris at the 2024 Olympics.
The U.S. Women's team has not lost an Olympic game since 1992. They have earned medals at every Olympics except for 1980, when the United States withdrew from the games being held in Moscow. Bird and Taurasi earned each of their medals as members of the 2004, 2008, 2012, and 2016 teams.
Actual Story on LGBTQ Nation
Author: Juwan J. Holmes