Serenity Hollis is misgendered by authorities & media after being shot execution-style
Author: Juwan J. Holmes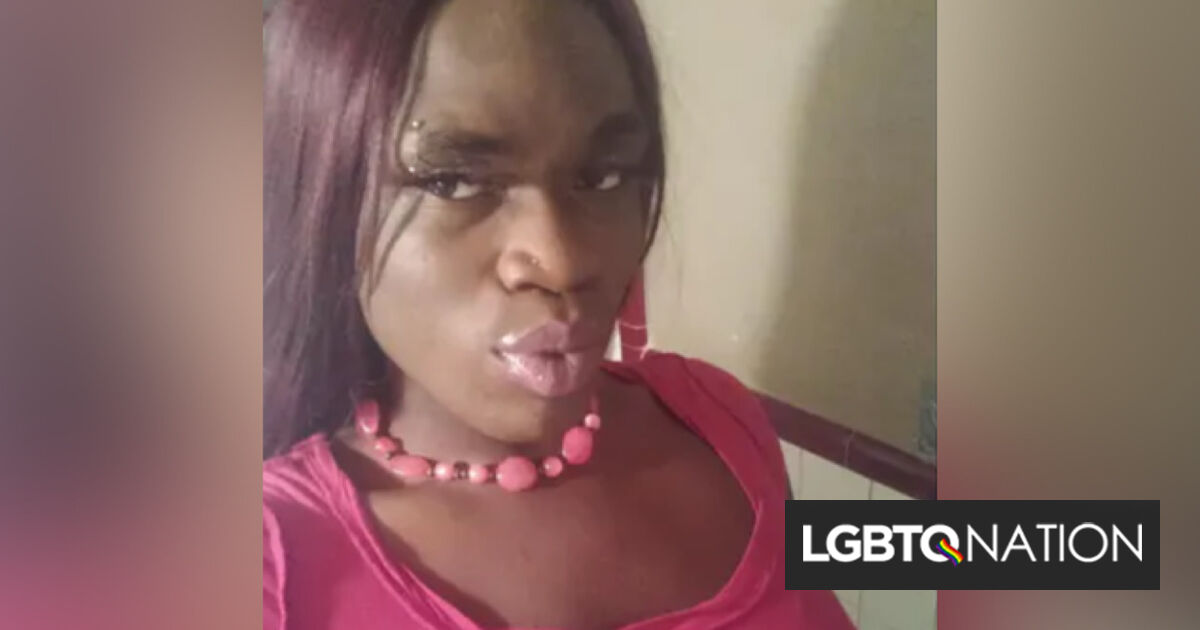 A trans woman was shot in the back of her head and killed in Albany, Georgia over two weeks ago. Police and media have continued to misidentify her in the weeks since.
Serenity Hollis is the latest of several transgender women murdered in Georgia, let alone throughout the entire the United States.
Related: What is going on in Georgia? Is there a plan to fix it?
Since December 2020, the deaths of Hollis, Sophie Vasquez, Bianca 'Muffin' Bankz, Bonaire 'Bonnie' Black, and Kimberly Patricia Cope are all known to have taken place throughout the state of Georgia. All were trans women of color, and except for Vasquez, Black trans women.
Hollis was shot at about 4:00 AM on May 8, 2021 in the same area where she was previously attacked in 2019.
Surveillance footage captured the area around where Hollis was gunned down, and a suspect was seen jogging away from the scene immediately after the gunshot was heard, according to police.
While reporting Hollis' death, local outlets WALB 10 News and WFXL Fox 31 have misgendered and deadnamed Hollis in television and online reports. A local prosecutor also misgendered and deadnamed the victim, despite acknowledging that her murder may very well be a hate crime, based not only on her gender identity but "general circumstances."
"I cannot go into the specifics of everything about what happened, but it was pretty apparent that was probably a motivation for the death of [Ms.] Hollis," Dougherty County District Attorney Greg Edwards told WALB.
Instead of combating gender-based discrimination and prejudice to prevent further hate-based violence, the police have pledged to put more police on patrol in the area.
Hollis's social media indicated she moved to Albany in 2019 to work at a nearby poultry processing plant, according to Project Q Atlanta. The House of Jazz, a night club near where Hollis was murdered, was also where she was violently stabbed a reported 22 times in April 2019.
The knife was found in her head by first responders. A suspect was arrested in a week.
In one of her final public Facebook posts, Hollis wrote, "Yo Funeral Gone Be More Packed Than Your Birthday Part[ies] Because People Rather See You On Your Back Than On Your Feet."
Serenity's mother, Robyn Osberry, said "The person that's responsible has no idea what they took from us…I absolutely want to see that justice is served." She believes her daughter's murder is a hate crime, "or an act of revenge for some reason."
The Human Rights Campaign (HRC) reports that Hollis is at least the 25th known transgender or gender non-conforming person to face a violent death in 2021.
"We're less than half way through the year and we're already on track to break 2020's devastating record for incidents of fatal violence against transgender and gender non-conforming people. This outbreak of violence against transgender people, particularly Black trans women, must stop," said Tori Cooper, the Director of Community Engagement for the Transgender Justice Initiative of HRC.
Victoria Kirby York, the Deputy Executive Director of the National Black Justice Coalition, said in a statement, "The loss of another young person in the LGBTQ+/SGL community is extremely disheartening. Serenity finally found the world inviting enough to show her authenticity. We stand in solidarity with the Hollis family and other loved ones who appreciated her existence."
The Albany Police Department is currently searching for a suspect in Serenity's death. Anyone with information is asked to call them at (229) 431-2100 or Crime Stoppers at (229) 436-TIPS.
Actual Story on LGBTQ Nation
Author: Juwan J. Holmes