Science proves LGBTQ+ parents raise better adjusted kids
Author: Greg Owen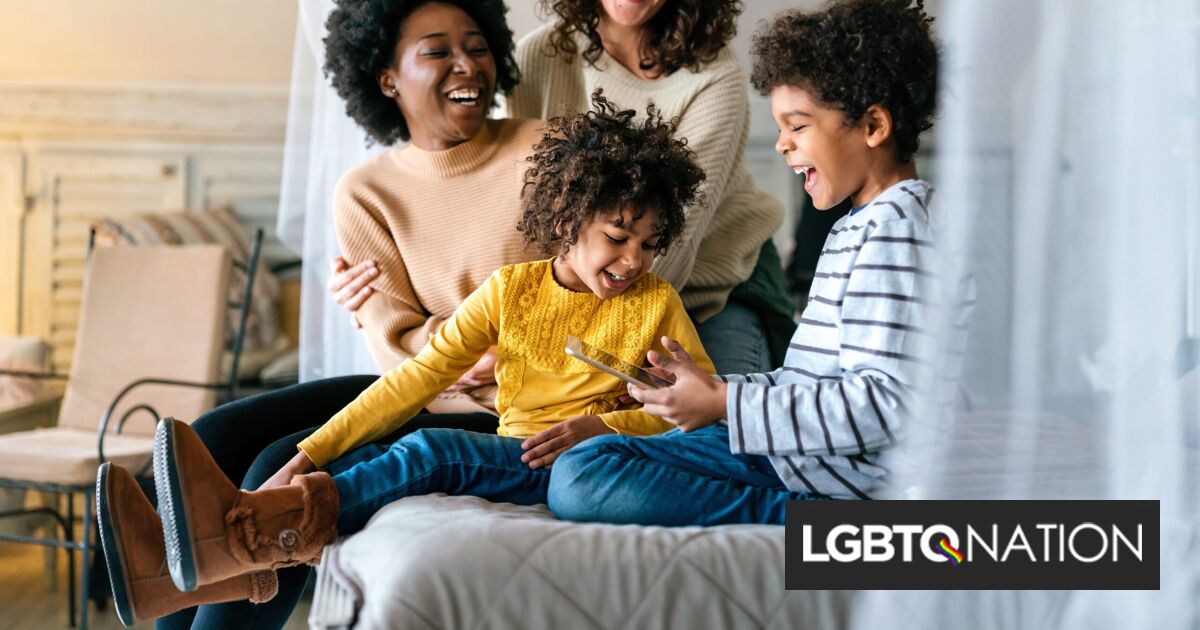 New research reveals children of same-sex couples fare as well as or better than their peers raised by heterosexual couples.
The report, titled "Family outcome disparities between sexual minority and heterosexual families," was published in the BMJ Global Health journal. The research included 34 studies across countries where same-sex relationships are legal.
"Most of the family outcomes are similar between sexual minority and heterosexual families, and sexual minority families have even better outcomes in some domains," write the authors.
The research is a collaboration between the Duke University School of Nursing in North Carolina and the School of Nursing at Guangxi Medical University in China.
Positive disparities for children of same-sex couples included better psychological adjustment, especially for children around pre-school ages, and better relationships with their parents than children raised by traditional heterosexual couples.
The study found little difference between same-sex and heterosexual couples when it comes to children's educational outcomes and physical health, as well as parental mental health (anxiety, depression and distress) and couples' relationship satisfaction.
The research identified 17 studies regarding children's psychological adjustment and found that "a majority reported children of sexual minority parents were as likely as children of heterosexual parents to grow up healthy and well adjusted."
For preschool-age children, sexual minority parents reported significantly fewer psychological problems than heterosexual parents. For kids ages 6 and up, no differences were found between children with sexual minority parents and children with heterosexual parents. Researchers found a decreasing difference in children's psychological adjustment over time between the two groups.
The authors add: "Sexual minorities historically have faced more rigorous scrutiny than heterosexuals regarding their rights to become parents. In fact, growing up with sexual minority parents may confer some advantages to children. They have been described as more tolerant of diversity and more nurturing towards younger children than children of heterosexual parents."
On the topic of parent-child relationships, the authors examined six studies and found statistically significant effects "indicating that sexual minority parent groups showed higher levels of parent–child relationship quality, such as higher levels of warmth, greater amounts of interaction and more supportive behavior, when compared with the heterosexual parent groups."
The study also examined children's gender identity, sexual orientation and gender role behavior in the different family groups.
"Based on the results of narrative synthesis, children who lived in sexual minority parent families had a lower expected likelihood of developing as heterosexual, compared with the children who lived in heterosexual parent families," the authors write.  
Addressing gender, the study indicates that, "Regardless of family type, if parents hold more liberal attitudes towards gender-related behavior, their children hold more flexible attitudes towards gender."
According to the authors, "The impact of sexual minority parents' attitudes toward gender on their children might be uniquely positive. Exploration of gender identity and sexuality may actually enhance children's ability to succeed and thrive in a range of contexts."
Actual Story on LGBTQ Nation
Author: Greg Owen