San Diego is opening a shelter for homeless LGBTQ+ youth
Author: Daniel Villarreal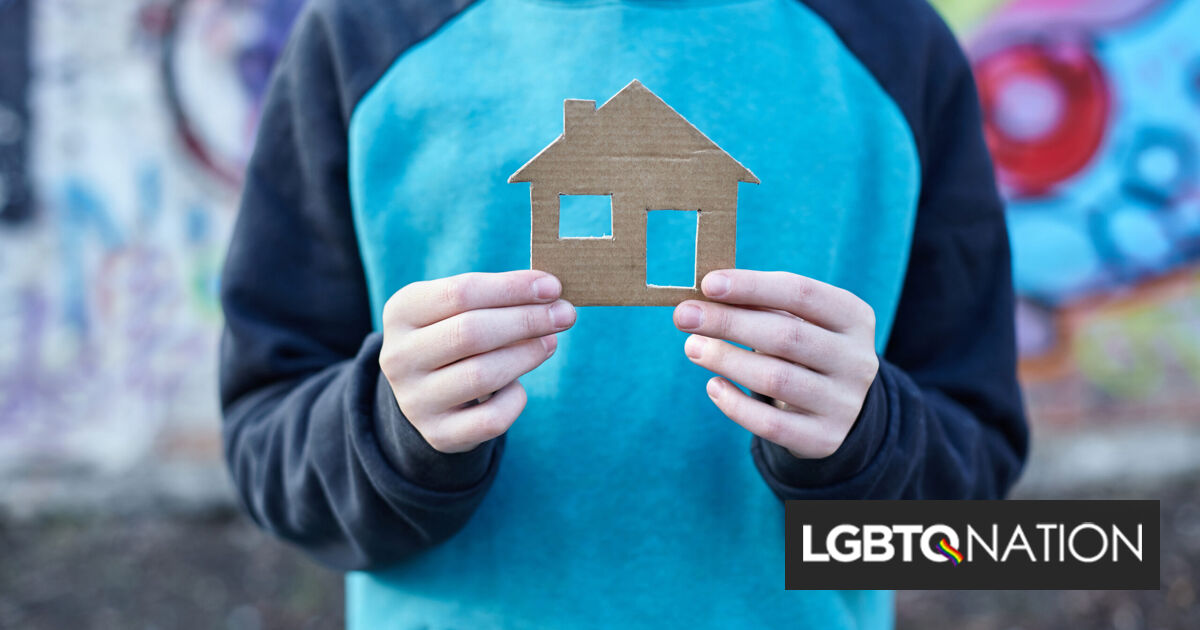 San Diego will open a 45-bed shelter for homeless LGBTQ+ youth run by the local LGBT Community Center, the San Diego Housing Commission announced earlier this month. The commission has allocated $1.5 million for the shelter as part of its overall plan to address local homelessness.
The San Diego LGBT Community Center is now seeking out a permanent location for sheltering queer and non-queer youth between the ages of 18 and 24. While the permanent location is expected to open later this year, the center will open up two interim 21-bed shelters within the next 60 days inside the neighborhoods of Clairemont and Point Loma, The San Diego Tribune reported.
The San Diego LGBT Community Center is currently recruiting staff and volunteers. It will also partner with San Diego Youth Services and the YMCA of San Diego to provide shelter residents with social workers, transportation assistance, employment resources, and basic needs — like food, clothing, showers, laundry, and mailing services.
San Diego Housing Commission Chair Eugene Mitchell said the new shelter is long overdue but added that it'll take much more than just 45 beds to address the homeless population's needs. Homeless youth also need additional education and job training, emotional support, LGBTQ+-inclusive healthcare, and assistance finding permanent and affordable housing, according to the True Colors Fund, a nonprofit organization working to end LGBTQ+ homelessness.
Levi Giafaglione, a formerly homeless queer youth who has since become an anti-homelessness advocate, told KGTV that he's hopeful the new shelter will provide the LGBTQ+ cultural competency that queer youth need to succeed. Often, LGBTQ+ homeless folks report experiencing discrimination and violence inside general population shelters or from homeless assistance providers.
"One of the benefits [of an LGBTQ+-focused shelter] is you typically get a lot of lived experience staff whether it's just LGBT or mental health or homelessness also because it affects our community so much," Giafaglione said. "But one of the main things is that it takes out is not having to navigate who's an ally."
"The fact that we're getting this started is incredible. It's so needed, and it's just such a hard experience for LGBT people in the existing shelters. So, this will be able to create the safe space for them to thrive."
While the San Diego LGBT Community Center already offers emergency shelter for queer youth through its Safe S.T.A.Y. program, the program only offers overnight services. The new shelter will provide aid 24 hours a day and seven days a week.
An estimated 40% of homeless youth identify as LGBTQ+, the True Colors Fund reported. An estimated 28% of LGBTQ+ youth have experienced homelessness or housing instability at some point in their lives, according to a February 2022 report from the Trevor Project. Over 40% reported that they had been kicked out of their housing due to their LGBTQ+ identity. Transgender and nonbinary youth experienced the highest rates of homelessness among the LGBTQ+ community.
Homeless LGBTQ+ youth were two to four times more likely than stably housed LGBTQ+ people to report depression, anxiety, self-harm, and suicidal thoughts and attempts, the report added.
Numerous studies have found that it's cheaper to provide housing to homeless people than to rely on police and emergency shelters to address the social, criminal, and health issues caused by homelessness.
Actual Story on LGBTQ Nation
Author: Daniel Villarreal