Publix apologizes after employee refused to write "trans" on a cake
Author: John Russell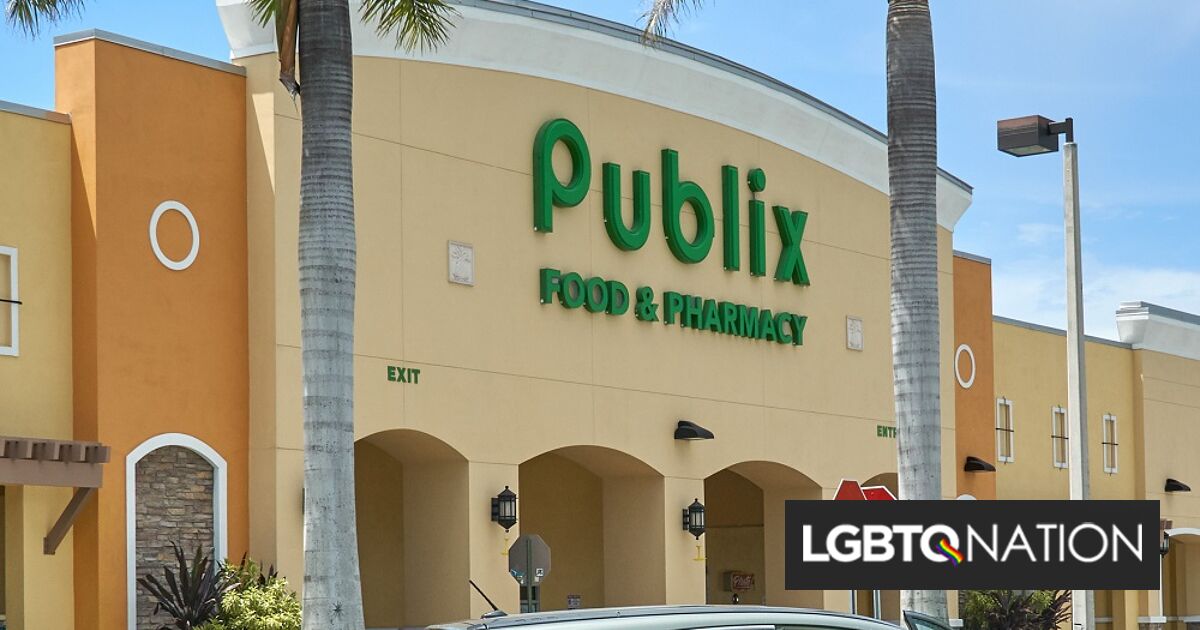 Grocery chain Publix has apologized after an employee at an Orlando store refused to write the word "trans" on a cake.
Last month, Yasmin Flasterstein and Dandelion Hill, co-founders of the Orlando-based nonprofit Peer Support Space, stopped by a Publix location in the Florida city's Colonialtown neighborhood to pick up a cake for the organization's "Spread Trans Joy" event.
As Flasterstein told Orlando Weekly, a bakery associate seemed confused when she asked him to write "Trans People Deserve Joy" on a blank sheet cake. When she returned to pick up the cake, she found Hill, who is trans, crying. The bakery's manager apologized and claimed that it was against Publix's corporate policy to write the phrase on the cake.
According to Flasterstein, the manager told her that to do so would constitute "taking a stance, and that they weren't allowed to take a stance on stuff like that." The manager also claimed that they were not allowed to write "Black Lives Matter" on cakes.
The manager offered to write "People Deserve Joy" on the cake, leaving room for Flasterstein and Hill to write "Trans" themselves with icing the bakery provided.
Flasterstein said she later noticed the bakery manager looking teary-eyed and upset in the store manager's office. When Flasterstein asked for a corporate contact, she was told to look for the information online.
Following the Peer Support Space event, Flasterstein posted about the incident on Facebook. "It was a slap in the face of the reality of the state of the world on a day where a joyful event ALMOST let me have a break from all that," she wrote.  
Her post drew outrage from the community, and attracted the notice of Publix's social media team. A representative for the company reached out, telling Flasterstein that the store should have agreed to write "Trans People Deserve Joy" on the cake.
"We are often asked to create specialty cakes with free-hand designs. Our policy indicates that our associates may write statements that are not copyrighted or trademarked, support a charitable cause, are factual and considered to have a positive connotation," Publix's public affairs office wrote in an emailed apology. "As we indicated in our Facebook conversation, our associates should have fulfilled your request."
The Colonialtown store's general manager also offered Flasterstein a free cake or platter and said that he would be personally retraining everyone at the store.
Flasterstein responded to Publix's email with a letter on behalf of Peer Support Space asking the company to address a number of questions related to Publix's stance on LGBTQ+ issues. Flasterstein also noted that the Colonialtown employee seemed "genuinely convinced that she would lose her job if she accommodated our request," and insisted that Peer Support Space did not want her to get into trouble. Publix has not responded to Flasterstein's letter.
While it remains unclear why the Publix employee thought it was against company policy to write "Trans People Deserve Joy" on a cake, as JoeMyGod's Joe Jervis notes, the incident highlights the chilling effect Florida's anti-LGBTQ+ laws are having in the state.
Florida's notorious "Don't Say Gay" law, signed by Gov. Ron DeSantis (R) last year and recently expanded by the state's Department of Education, bans any mention of LGBTQ+ topics in schools. That law and others led Equality Florida to issue a travel warning last month, cautioning LGBTQ+ people that the state "may not be a safe place to visit or take up residence."
DeSantis has also waged an all-out war on the Walt Disney Company for its public opposition to his anti-LGBTQ+ agenda, an extraordinary example of a sitting governor exacting political retribution on a private corporation.
Meanwhile, Julie Fancelli, the daughter of Publix Super Markets founder George Jenkins and a top Republican donor, reportedly donated $50,000 to a Florida PAC operated by anti-LGBTQ+ group Moms for Liberty.
Actual Story on LGBTQ Nation
Author: John Russell