Pride parade canceled in anticipation of Florida drag ban law
Author: John Russell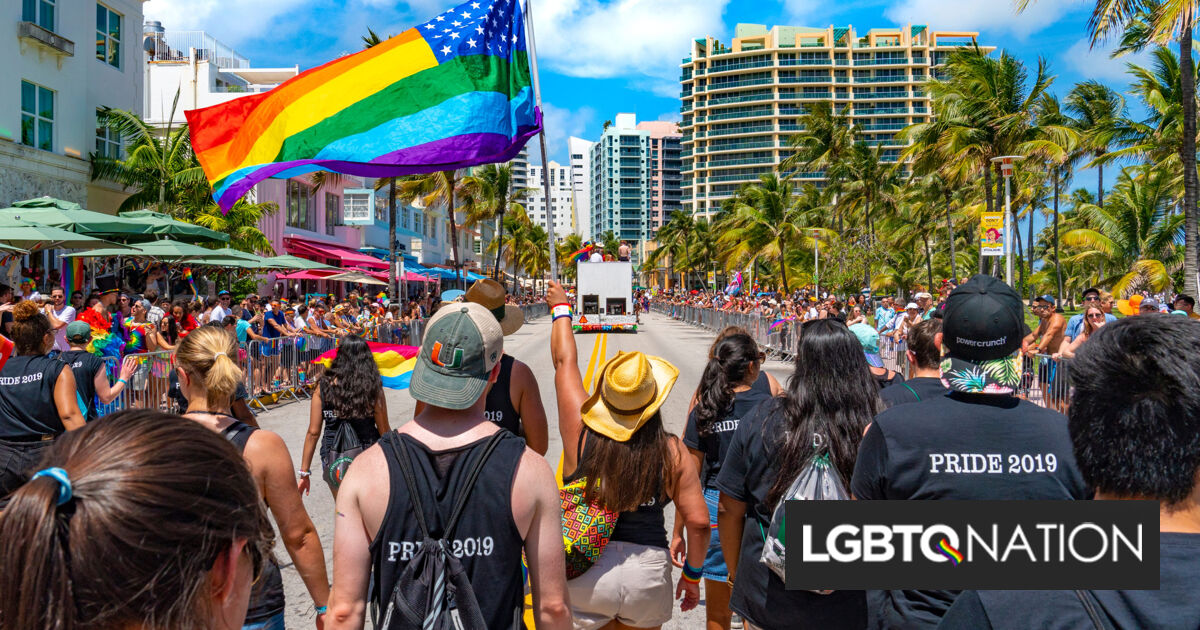 City officials in Port St. Lucie, Florida, have canceled a planned Pride parade in anticipation of Gov. Ron DeSantis (R) signing into law a bill aimed at banning drag shows and, in the words of one state Republican, "erasing" the LGBTQ+ community. Ongoing festivities scheduled to take place this weekend will now be restricted to those who are 21 and older.
On Wednesday, Pride of the Treasure Coast, Inc., announced the move in a Facebook post, citing the current "political climate" in Florida.
"After multiple meetings with city officials, it is with a heavy heart that Pride Alliance of the Treasure Coast has to announce that this weekend's Pridefest will now be a 21 and older event," the post read. "The city has decided that with the likelihood that the Governor will sign the latest bill into effect this evening, that we will need to be on the side of caution and has required us to make this necessary change."
As of Friday morning, DeSantis has yet to sign the bill into law, though he is widely expected to.
"We are obviously upset and dishearten that it has come to this," the post continued. "We also regret to announce that we will have to cancel our plans to bring back our beloved parade."
Pride of the Treasure Coast added that they will be announcing "a family friendly Party in the Park where our youth can celebrate who they are."
S.B. 1438, which was passed by the Florida House of Representatives in an 82–32 vote on Wednesday, prohibits government entities from issuing permits to organizations that may hold "adult live performances" in the presence of minors. The bill defines "adult live performance" as "any show, exhibition, or other presentation in front of a live audience which, in whole or in part, depicts or simulates nudity, sexual conduct, sexual excitement, or specific sexual activities… lewd conduct, or the lewd exposure of prosthetic or imitation genitals or breasts."
While it does not specifically mention drag, Republican politicians across the country have increasingly targeted drag performances and family-friendly events like drag queen story hours, characterizing them as sexually explicit adult entertainment.
"Even though the plain text of the bill may not say 'drag,'" said Florida state Rep. Fentrice Driskell (D), "there's a greater context happening here, and we all know it."
As The New Republic notes, the language of the Florida bill is so vaguely worded that Pride organizations across the state have expressed concerns that they could lose permits for their upcoming events a little over a month before the start of LGBTQ+ Pride Month in June. The American Civil Liberties Union has called the bill "an extreme governmental overreach of power."
Actual Story on LGBTQ Nation
Author: John Russell