One man seeks to ban 3,600 LGBTQ+ and anti-racist books from Florida schools
Author: Daniel Villarreal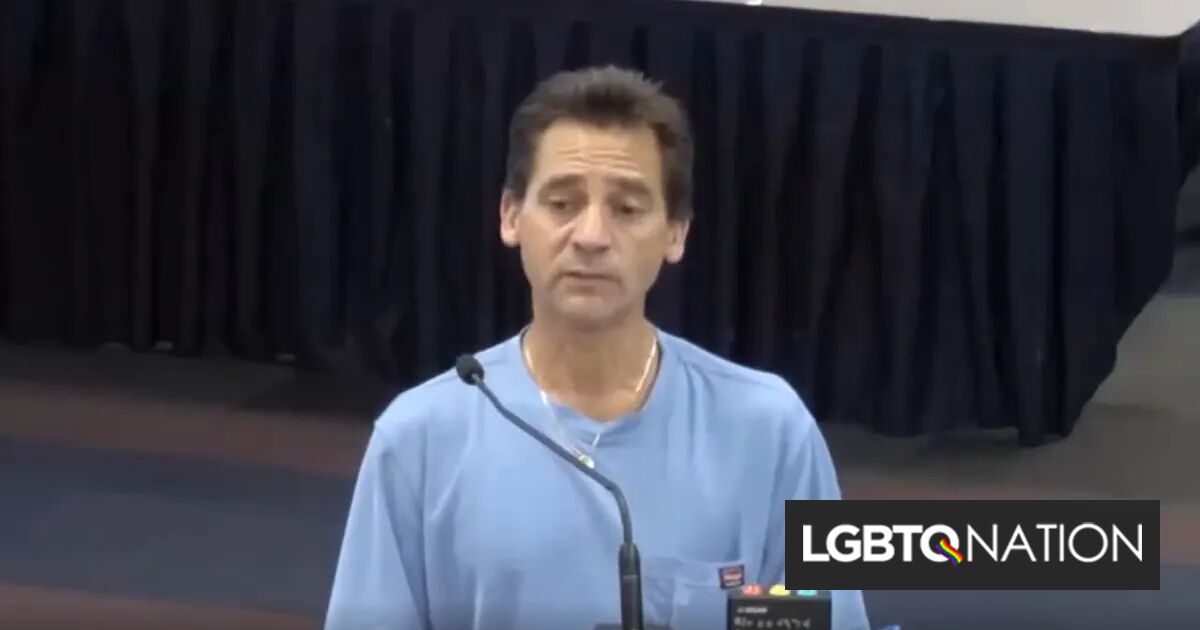 A conservative activist named Bruce Friedman is trying to get over 3,600 book titles banned from Florida schools, including books that contain so-called "porn, critical race theory, social-emotional learning, [and] fluid gender."
Friedman – who is president and founder of the Florida chapter of the right-wing education group No Left Turn in Education – presented this list during a November 28 meeting of the Florida Department of Education Library Media Working Group, a group that will train public school librarians on how to follow censorship rules signed into law by Gov. Ron DeSantis (R) earlier this year.
Friedman said this list proves that "libraries have more than a little poison in them," according to Popular Information.
He demanded that the Department of Education "clean up this mess" or he would "perform 3,600 challenges [to the books] and overwhelm your awful, awful procedures and policies."
He has already successfully gotten the book The Girl From The Sea and at least 101 other titles removed from Clay County library shelves due to a policy that automatically removes books after someone formally submits a challenge to them.
The Girl From The Sea is an award-winning graphic novel about a 15-year-old girl who develops romantic feelings for another girl. Despite the fact that the book contains neither nudity, sex, nor swearing, Friedman says the book shouldn't be available because the book promotes "promiscuity" and "pre-marital sex," and students are "not in school to learn how to be better lesbians."
Friedman has also opposed books like Dear Martin, a book about "an Ivy League-bound African American student named Justyce who becomes a victim of racial profiling." He said the book should be removed because it promotes "the Black Lives Matter movement" and because it contains "a sense of white guilt in its musings about 'micro-aggressions' as elsewhere defined in Critical Race Theory."
Many of his 350 book challenges filed in Clay County are being rejected because they are incomplete. In them, he doesn't specifically explain why he wants each book banned. In fact, he has admitted that he hasn't read most of the books at all and that he's unaware if any students have actually read them either. He wrote just two words on the official complaint forms' sections explaining why he wanted to challenge each book: He wrote either "Protect children" or "inappropriate content."
He has also claimed that Florida's infamous "Don't Say Gay" and Stop WOKE laws forbid books with LGBTQ+ and anti-racist content from being in schools, but the laws only apply to classroom instruction. They don't actually ban library books.
Nevertheless, he has succeeded in getting at least 102 titles removed from county schools' bookshelves.
Julie Miller, the chair of the Clay County Education Association Media Committee, has said that the county has stopped purchasing new books since parental complaints have been flooding the system. The county has already removed, weeded out, or placed under reconsideration such LGBTQ+-inclusive titles as All Boys Aren't Blue, Julian is a Mermaid, Being Jazz, Two Boys Kissing, and The Perks of Being a Wallflower.
No Left Turn in Education, the group for which Friedman established a Florida chapter, wrote on Facebook, "Public schools are starting to resemble re-education camps and our cities have turned into the killing fields."
The group's New York founder, Elana Yaron Fishbein, has written that schools are "getting to our kids, brainwashing them, indoctrinating them, and making them [a] brownshirt," a reference to early Nazi militia founded by Hitler in 1921.
Stephana Ferrell, the co-founder of the Florida Freedom to Read Project, said the county's policy of removing challenged books has allowed Friedman to abuse the system, allowing a "singular viewpoint … control over what can and cannot be accessed or learned in the library."
Actual Story on LGBTQ Nation
Author: Daniel Villarreal