MMA coach & his fighters volunteer to provide security for drag show
Author: John Russell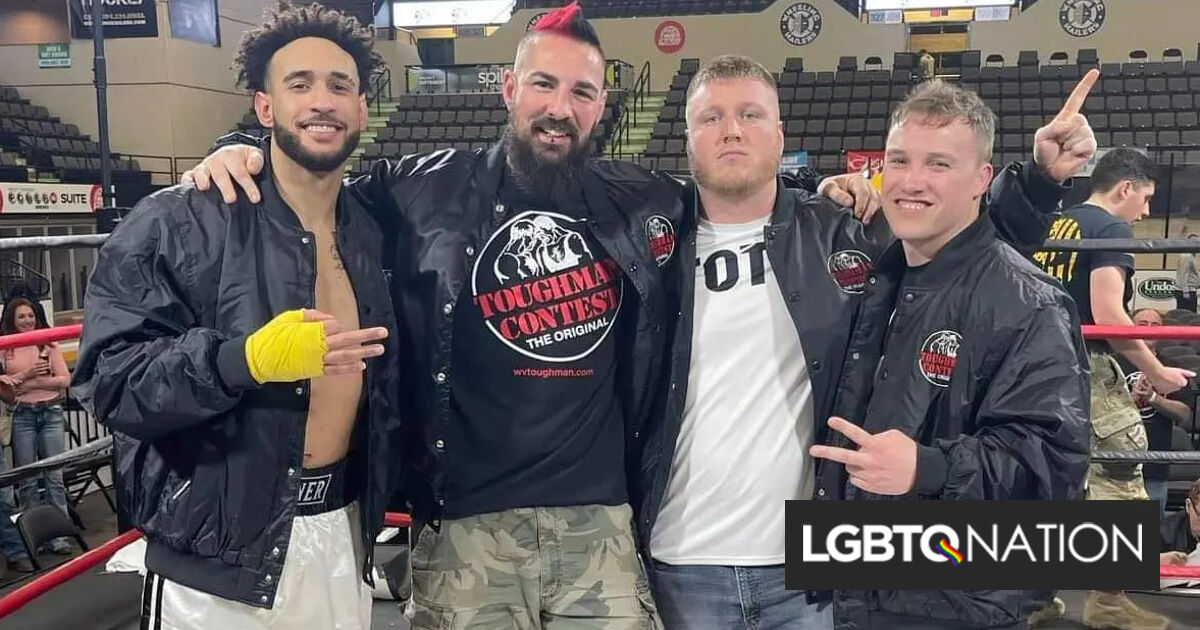 A mixed martial arts coach and his fighters have offered to provide security for a drag brunch in West Virginia.
Earlier this month, a drag event originally scheduled to take place February 26 at Primanti Bros. Restaurant & Bar near Wheeling, West Virginia was canceled due to threats made against the venue, performers, and patrons, according to local news station WTRF.
"We were so incredibly excited to bring you a fabulous brunch to Wheeling WV," the event's producers S&S Productions wrote in a Facebook post announcing the cancellation. "We've decided for the saftey [sic] of everyone involved to cancel the event. We couldn't wait to party with you all, support the local lgbtqia+ community, and show that a little glitter never hurt anyone. We hope in the near future we can try to bring another brunch to the area."
According to S&S, the event was nearly sold out. Producers say they have issued refunds to those who had purchased tickets.
On February 10, Johnny Haught, owner of Ohio Valley MMA in Wheeling, reposted S&S Productions' cancellation announcement. "I volunteer me and a couple of my fighters to work security if Primanti Bros. decides to reschedule their drag brunch," he wrote on Facebook. "I'm sure we can make sure the event stays safe."
"The drag show is no more offensive than a Broadway show, or a stand-up comedy show. In essence, it's a mix of both," he told WTRF. "At the end of the day, it is entertainment. Not part of some hidden agenda, like some would have you believe."
Haught, who said he worked as a bouncer at local bars for nearly 10 years, reiterated that he and the fighters at his studio are equipped to ensure the safety of any future events.
"If you have control of a situation, it shouldn't escalate," he said. "That comes with the understanding that you will put yourself in harm's way sometimes. As long as you speak with respect to an individual, and refuse to be treated any other way, usually even the most unruly person will fall in line."
Haught later posted WTRF's article on Facebook with the caption, "We hate bullies around here…"
More recently, Haught posted about the harassment he's received since making the offer. "I want to thank the Private Number that just called me," he wrote in a Facebook post on Thursday. According to Haught, the caller left a voicemail telling him, "You should be in that drag show young lady."
"The man on my voice-mail paid me the greatest compliment," Haught wrote. "Unfortunately, while I have tremendous legs and ass, I don't have the makeup skills to be in a drag show. Really?!? At least be brave enough to not block your number if you want to be a tough guy."
After OutSports picked up the story this week, Ohio Valley MMA posted a link to the site's coverage. "This entire situation has showed me a lot about our community," they wrote. "The hate spews from the few. There is a lot of love in this world!"
LGBTQ Nation reached Haught. "I've been a minority in this state. Progressive minds are a minority in this state—that's what I thought," he said. But the response to his offer, he says, has shown him a different side of his community.
"Showing that this small group of people can't bully people into stopping is a beacon of light for our valley."
Actual Story on LGBTQ Nation
Author: John Russell