Man accused of torturing and murdering 2 gay men now wants death penalty
Author: John Russell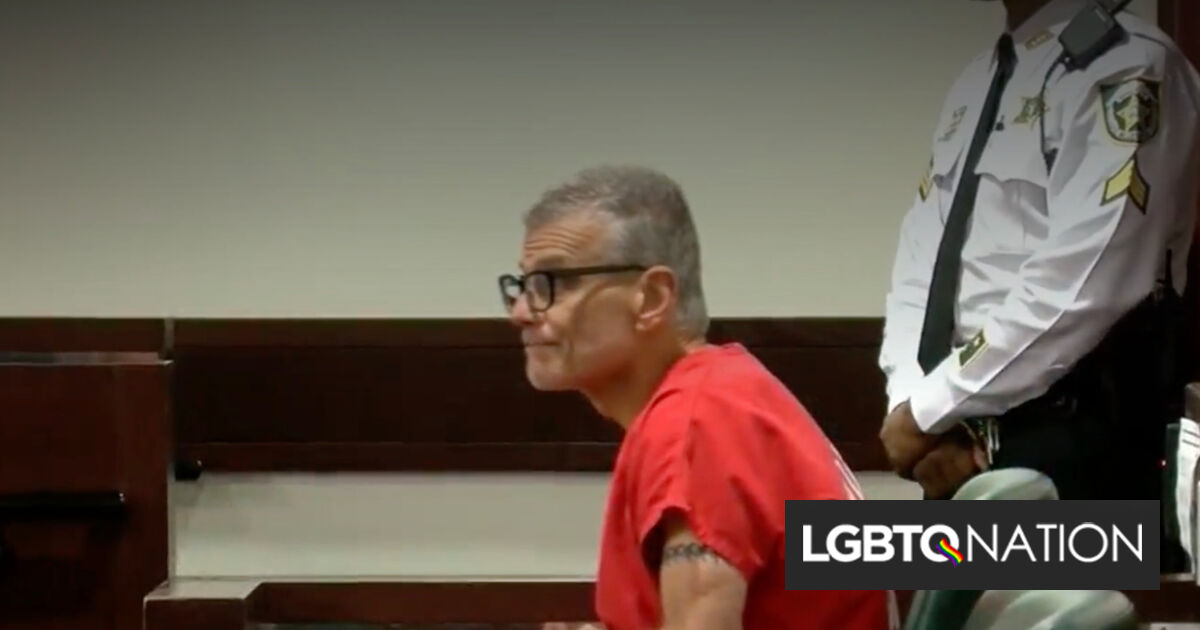 A man accused of murdering two gay men in Tampa, Florida, now says he wants to plead guilty and has requested the death penalty.
Steven Lorenzo, 63, is currently serving a 200-year federal prison sentence after being convicted in 2005 of drugging and raping nine gay men. Jason Galehouse and Michael Waccholtz were among them. The two men disappeared on separate nights in December 2003 after visiting a Tampa nightclub. According to the Tampa Bay Times, prosecutors said that Lorenzo and another man, Scott Schweickert, drugged and murdered Galehouse and Waccholtz after fantasizing in online chats about drugging and murdering men.
Lorenzo and Schweickert were both convicted on federal drug charges. In 2016, Schweickert pleaded guilty to his role in the murders and agreed to testify against Lorenzo.
Lorenzo, who has acted in his own defense, offered last year to plead no contest to the charges to avoid the death penalty, which he called "childish" and "ridiculous." His plea was declined.
Now, he has offered to plead guilty and has requested to receive the death penalty. As WFLA reports, in a handwritten letter to the Thirteenth Judicial Circuit Court of Hillsborough County, in which he also asked to waive his right to appeal, he asked "to be adjudicated guilty on all counts and to be sentenced to death."
"Regardless of whether or not there would have been a trial … the end results will prove to be identical. Simply because the defendant has no intention of taking the witness stand under oath or at a trial. Therefore the state's case against the defendant would have gone unchallenged anyway," Lorenzo wrote.
"You realize that there are only two possible sentences to your plea?" Hillsborough Circuit Judge Christopher Sabella asked Lorenzo in court on Friday. "Life or execution at the hands of Department of Corrections?"
"Exactly," Lorenzo said. He added that he is fine with either outcome.
Prosecutors said that they were fine with Lorenzo's request as long as it was made "knowingly and intelligently," but added that a judge must still conduct a penalty hearing to evaluate the case's aggravating and mitigating factors. A new hearing was set for December 6.
Friends and family of Lorenzo's alleged victims remained skeptical.
"I don't trust him," Galehouse's mother, Pam Williams, said. "He's pulled so many things. I just don't trust him. So we will see."
Tyler Butler, a close friend of Galehouse, and Carrie West, the president of Tampa Pride, expressed dismay after observing Friday's hearing.
"I'm blown away. I mean, 19 years," said Galehouse's friend Tyler Butler. "Why all of a sudden now?"
"I would think right now that there's going to be another great big hiccup Tuesday," Tampa Pride president Carrie West said. "It's not going to be an ending to this. There's a surprise happening."
Actual Story on LGBTQ Nation
Author: John Russell