Legendary journalist Barbara Walters has died at 93
Author: Molly Sprayregen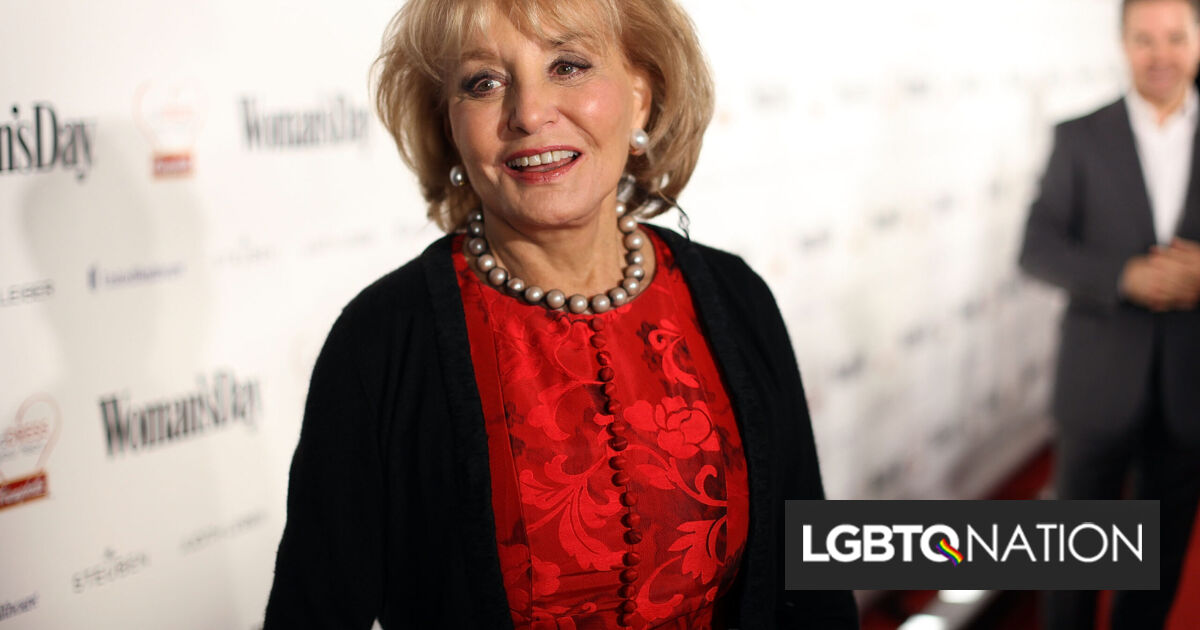 Legendary journalist Barbara Walters has died at the age of 93.
Known for her groundbreaking interviews with celebrities, world leaders, and everyone in between, Walters spoke with figures from Monica Lewinsky to Margaret Thatcher to the Dalai Lama to Lucille Ball to Muhammad Ali to Barack Obama. Throughout her career, she blazed the trail for women journalists, chronicling decades of world history–and making her own–in the process.
In 1974, she became the first woman to co-host the Today show. In 1976, she again made history as the first woman co-anchor of a network evening news show when she was hired by ABC.
Walters was fired after two years due to low ratings and tensions with her co-anchor. Nevertheless, her career continued to blossom. Walters continued to cement herself as one of the nation's great journalists, with a relaxed, yet piercing interview style that kept viewers coming back again and again.
In 1979, she began working for ABC's "20/20" and became a co-host in 1984. In 2000, she became the highest paid news host in history with a $12 million per year salary from ABC News.
Walters was also know as the creator of "The View," an all-woman panel-style talk show that premiered in 1997 and continues today. She co-hosted the show until retiring in 2013.
Walters won countless awards throughout her career, including the Lifetime Achievement Award from the International Women's Media Foundation and the Lifetime Achievement Award from the National Academy of Television Arts and Sciences. She was nominated for dozens of primetime and daytime Emmy awards, winning 5. She was also inducted into the Television Hall of Fame in 1989 and received a star on the Hollywood Walk of Fame in 2007.
But for Walters, one award stood out above them all: that given to her by LGBTQ media advocacy organization GLAAD for her groundbreaking 2007 "20/20" special on transgender children.
In that special, titled "My Secret Self: A Story of Transgender Children," Walters interviews a six-year-old Jazz Jennings, who went on to become a renowned transgender activist with her own TLC documentary series, "I am Jazz."
For that special, GLAAD gave Walters an award for television newsmagazine journalism during the Gay and Lesbian Alliance Against Defamation Media Awards. Upon accepting, Walters said, "You can forget all the Emmys. This means more to me."
Of course, Walters didn't always get it right. In June 2021, music artist Ricky Martin said he was still traumatized by a 2000 interview in which Walters asked him directly if he were gay.
In 2006, Walters acknowledged that problematic moment during a segment on "The View", as well as other moments in which she probed subjects about their sexuality. Walters called these moments "painful" to watch and admitted this kind of questioning was one of the big mistakes of her career.
"Unless someone is openly gay, and happy to talk about it, it's nobody's business—including mine…" Walters declared.
Walters's vast influence on television journalism–and especially the glass ceilings she shattered for women–will undoubtedly live on.
Actual Story on LGBTQ Nation
Author: Molly Sprayregen