Leading doctors' group unanimously backs gender-affirming care for trans minors
Author: Bil Browning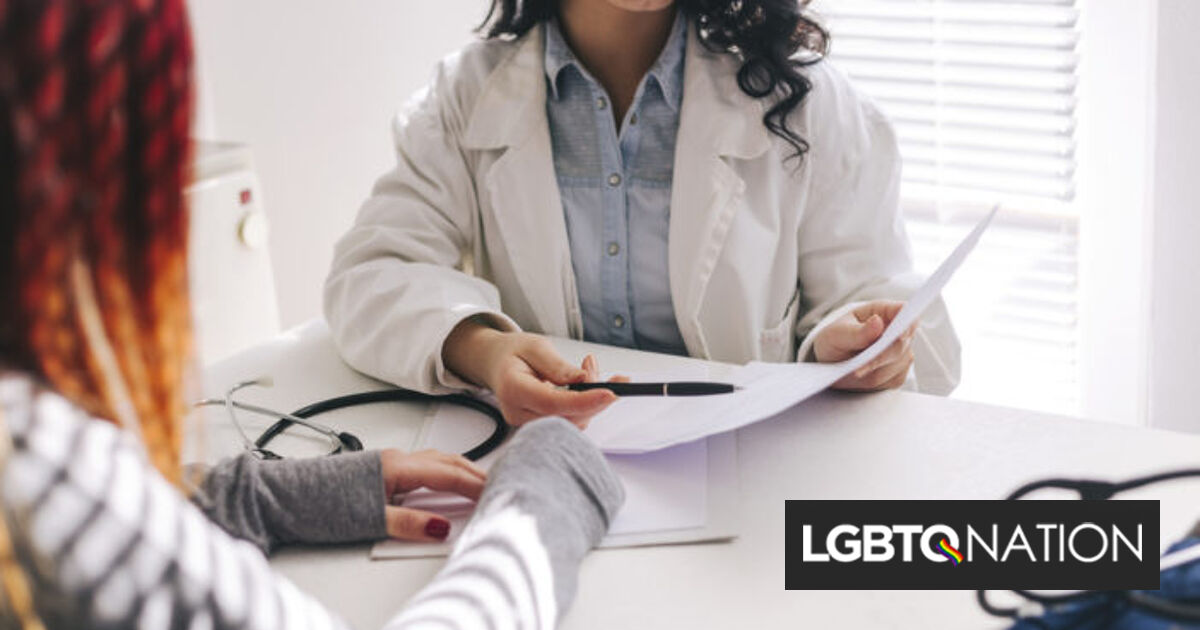 The American Academy of Pediatrics (AAP) has forcefully reaffirmed its support for gender-affirming care for minors. The group first took a position on the treatment in 2018.
But the group also announced it would launch a systemic review of the medical research behind it to ensure it is the proper course of treatment. A handful of European countries have also started studies of the practice.
"They know this population," Dr. Marci Bowers, a gynecologic and reconstructive surgeon and the president of the World Professional Association for Transgender Health, told the New York Times after the organization's announcement. "They know the stories. Anecdotally, it's overwhelmingly positive."
"What they're saying is this population needs to be studied," Bowers noted. "And I agree with that."
The AAP has roundly criticized recent legislative efforts to outlaw gender-affirming care, saying those decisions should be left to parents and pediatricians, not politicians. Twenty-one states have enacted laws restricting or banning medical care for transgender youth.
The group's 16-member board noted that it would review the research to ensure the best guidance for children's medical care.
"The additional recommendations also reflect the fact that the board is concerned about restrictions to accessing evidence-based health care for young people who need it," Mark Del Monte, the academy's chief executive, said in a statement, describing the bans as "unprecedented government intrusion."
"We, therefore, need to provide the best and most transparent process possible," he said.
Gender-affirming care for adolescents and adults has been endorsed by the American Medical Association, the Endocrine Society, the American Psychiatric Association, and many other professional groups as necessary and frequently lifesaving for transgender individuals.
In some European countries, authorities have stepped back their support for puberty blockers for youth, one common treatment used in gender-affirming care.
The U.K.'s National Health Service announced that it would restrict the use to clinical trials because "there is not enough evidence to support their safety or clinical effectiveness as a routinely available treatment."
Sweden's medical oversight committee made a similar decision after determining that "the risks of puberty-inhibiting and gender-affirming hormone treatment for those under 18 currently outweigh the possible benefits."
Actual Story on LGBTQ Nation
Author: Bil Browning