Job applicant got a conditional offer until they found out he was trans
Author: Greg Owen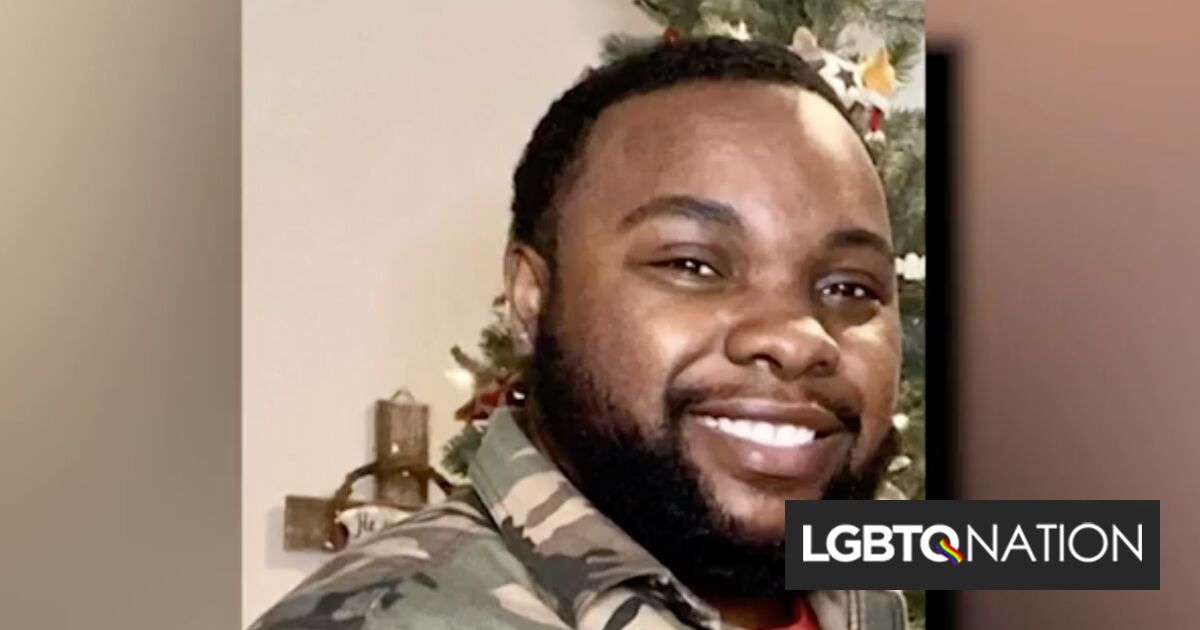 A trans applicant to the New Orleans Police Department is suing after he received a conditional job offer that was pulled after his trans identity was revealed.
Britton Hamilton, who transitioned six years ago and married in 2018, said he passed the required civil service and physical agility tests when he applied to become an officer with the New Orleans Police Department in 2020. The department told him he'd be good to go after a medical exam and psychological assessment.
Hamilton cleared the medical exam, which revealed his trans status. That information was passed up the chain at NOPD, the complaint says.
At his psychological evaluation, Hamilton says that he was asked questions related to being transgender, including "How do your parents feel about your transition?"  
Those questions raise issues with the Equal Protection clause of the U.S. Constitution, according to the complaint, and are in violation of Title VII of the Civil Rights Act 1964, which prohibits job discrimination based on sex. The 2020 Bostock v. Clayton Co. Supreme Court decision said that Title VII's prohibition includes anti-LGBTQ+ discrimination.
"I was caught off guard when I saw that because I've been transitioning for over six years," Hamilton told WDSU-News in New Orleans when his offer was rescinded. "My name is changed, my gender is changed, I'm married since 2018. Legally, everyone looks at — look, I'm a man!"
The suit follows a hearing with U.S. Equal Employment Opportunity Commission held in March, which determined Hamilton had the right sue.
New Orleans PD testified at that proceeding that the job offer was rescinded for several reasons unrelated to trans discrimination.
The Department claimed Hamilton was dishonest about the reason for his military discharge, which Hamilton says was the result of a meningitis diagnosis. NOPD said records indicate Hamilton was discharged due to headaches and chronic sinus disease.
NOPD cited Hamilton's failure to pay his medical bills for years as a reason not to hire him.
The complaint says Hamilton was cut loose in the process of retrieving and providing those records "for the stated reason that he failed the psychological and behavioral characteristics of the exam."
"We are confident in Mr. Hamilton's case and look forward to this matter being heard by the court," attorney Chelsea Brener Cusimano said in a statement Thursday.
The would-be officer says the issue is a matter of fairness.
The complaint cites the experience of a fellow applicant Hamilton got to know during the application process.
While Hamilton faced questions about how his parents and wife felt about his transition, how it affected him personally, and if he'd sought counseling over the issue, Hamilton's fellow applicant was asked no questions about his own experience as a cisgender man.
The lawsuit seeks relief for both economic damages and psychological harm, including emotional distress and anxiety.
Hamilton said he thought joining NOPD would "be the ultimate opportunity" in the LGBTQ+-friendly town.
"I want to serve the community, and especially people of color, who may now view police officers badly."  
Actual Story on LGBTQ Nation
Author: Greg Owen