Isaiah Brown's sister opens up about the pain she's enduring after police shoot him 10 times
Author: Juwan J. Holmes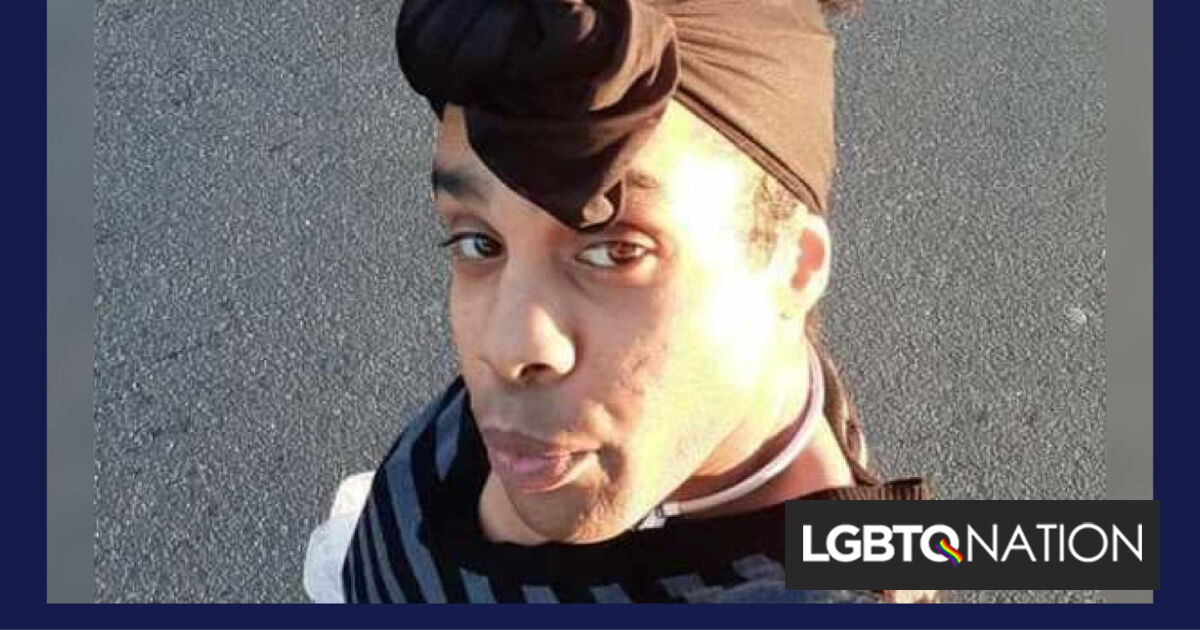 Yolanda Brown, the sister of Isaiah L. Brown, who was shot by police less than two weeks ago while unarmed, has spoken out about how her brother is doing and how she is faring in the aftermath of the shocking events.
Isaiah was shot and suffered several gunshot wounds after calling 911 during what police classified as a "domestic dispute." He was unarmed and outside his home when the shooting occurred, and the deputy that opened fire on him had just dropped him home minutes earlier.
Related: Man shouting anti-gay slurs punches gay man on video in alleged hate crime

Isaiah L. Brown, 32, is a gay Black man and home healthcare aide. On his Facebook, he displayed his love for R&B music and food, and also shared gifts he received from family members of those he took care of.
Isaiah was given a ride home by a sheriff's deputy in the early morning of April 21 after his car had broke down. The deputy would return just minutes later and open fire after a 911 call was placed by Brown. The call was referred to as a reported "domestic disturbance" in initial police statements, and Brown was relayed as a "suspect" by the department.
After initially not pledging to, the Spotsylvania County Sheriff's Office of Virginia released 911 call audio and bodycam footage earlier this week from one of the deputies that responded and, ultimately, shot him.
The department, at the advisement of the Fredericksburg Commonwealth Attorney's office, who was assigned as special prosecutor for the case, has also admitted that the deputy that opened fire and another deputy accompanying him, mistook a house phone that Isaiah was holding for a gun when they shot him.
According to the 911 call's audio, Isaiah was complaining that his brother Tazmon Brown wouldn't let him get his car keys. Isaiah then threatened to kill him and repeatedly asked his brother for "the gun." Tazmon can be heard refusing.
The Brown family attorney, David Haynes has said the argument between Isaiah and Tazmon, "was not a violent situation, it was not a situation involving friction."
Two sheriff's deputies arrive, and after repeatedly asking him to "drop the gun," the deputy that droved Isaiah home earlier opens fire. The officer then continues to request he "drop the gun."
"I killed a guy," the deputy said after. He reports that Isaiah has "several gunshots to abdomen, one gunshot to the left thigh, [and] two gunshots to the side." He then says, "I'll pray for you, man."
Isaiah did not have a gun when he was shot, and he was not dead. He has been hospitalized since the shooting and his family, after reviewing the audio and footage, declared the "tragic shooting" as "completely avoidable."
Isaiah reportedly still had eight of the ten bullets inside of his body as of this week.
Yolanda has stated that Isaiah is still in critical condition and hasn't regained consciousness since the shooting occurred. Because of COVID-19 restrictions, Yolanda has been the only family member there since Isaiah was admitted to the hospital, and she has been there every day for the last 10 days.
"His condition hasn't changed," Yolanda told the Advocate. "He's still in the ICU. It's still touch and go. His vitals are up one minute and down the next, and he hasn't regained consciousness. We're just waiting for him to come to."
Yolanda said that the Spotsylvania County Sheriff's Office has not once contacted her or made an attempt to check on Isaiah's condition, although they have made statements to press claiming they saved his life.
Yolanda, however, has been at his side, taking care of him. "I've been there every day. I tell him stories, pray with him, laugh with him, and play music for him. And I tell him I love him constantly.
"I'm just waiting for him to tell me that he loves me back, and that will lift a big burden off my chest. We just have to believe that he will be alright."
Yolanda also shared more about who Isaiah is, something that is not always reflected or shared in reporting on victims of police shootings or police brutality. "He loves his sweets," she laughed. "He is just the life of the party. He loves his family, loves to laugh, and just loves, loves his music. He currently loves Big Freedia, and as a matter of fact, he just got me into her music."
She added, "the very fact that he works with elderly people, and loves it, tells you so much about him." She also noted that his smile "just lights up a room."
As for what she is hoping for out of this ordeal, Yolanda said, "first, I just want my brother to be healthy." Then, she said, "hopefully, we can get answers as to what happened, and at least try and move forward."
Speaking to other victims of police brutality, Yolanda said, "my heart goes out to all the families that have had to deal with this situation. We need to figure out why this keeps happening and where all the failures are coming from. How to fix this is the million-dollar question. I have other brothers, and I don't want them to continue walking around in fear."
.@JoshNBCNews: "…and describe his situation as touch and go. He's had multiple surgeries in which two out of ten bullets that they say were shot into Isaiah brown were removed leaving another 8 bullets still in his body." (2/2) #AMRstaff

— Andrea Mitchell (@mitchellreports) April 26, 2021
Actual Story on LGBTQ Nation
Author: Juwan J. Holmes