Ireland is the latest country to issue special Pride Month stamps. Americans are still waiting.
Author: Bil Browning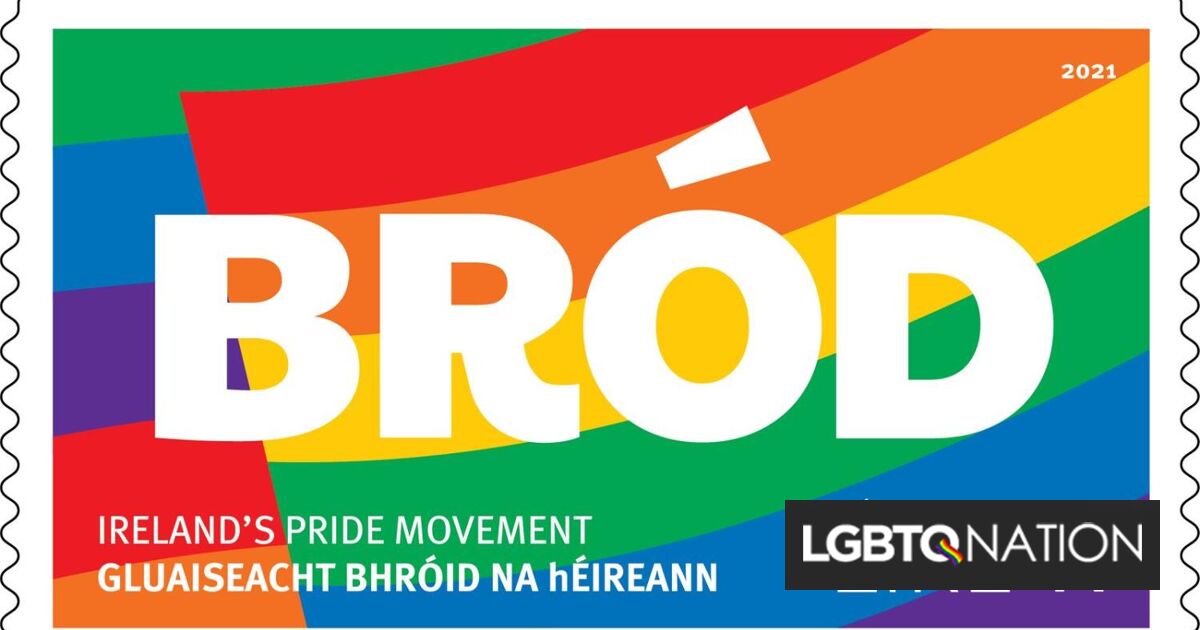 The Irish postal service is wishing citizens a happy Bród by issuing a stamp specifically for Pride Month. The Republic of Ireland's design is available in both international and national versions.
Proceeds from the stamp will benefit two Irish LGBTQ organizations.
Related: Hate group asks members to reject mail bearing Harvey Milk stamp
A booklet of stamps will set customers back €6.40 (about $7.75) at the local post office. They're also available online along with other merchandise like first-day covers, t-shirts, pins, and framed stamps.
An Post CEO David McRedmond told the Meath Chronicle, "We are delighted to join with our staff and customers in celebrating Bród and the Irish Pride Movement. An Post worked closely with LGBT+ representatives in planning these colorful and symbolic new stamps which mean so much to Irish people at home and across the world.
"Two hard-working national LGBT support groups, BeLonG To and LGBT Ireland, will benefit from the sale of the stamps, in line with An Post's purpose to work for the common good and to improve the quality of live now and for the generations to come."
Homosexuality was decriminalized in Ireland in 1993. In 2015 it became the first nation to legalize same-sex marriage by public referendum with an overwhelming 62% of voters choosing marriage equality.
The United States has never issued a special Pride stamp. It has honored a handful of gay, lesbian and bisexual Americans including poet Walt Whitman, artist Ellsworth Kelly, astronaut Sally Ride, politician Harvey Milk and author James Baldwin.
In 2017, the Canada Post issued a special stamp to celebrate marriage equality. The United Nations issued stamps honoring LGBTQ icons in 2016.
The Central African Republic issued a stamp honoring American actress Marilyn Monroe in 2017, but accidentally used a photo of a transgender Monroe impersonator instead of a picture of the dead starlet.
Actual Story on LGBTQ Nation
Author: Bil Browning